Always a good idea and in 1922 William Fairham published this book of the same title.
And in 2013 Gary Roberts at Toolemera Press has reproduced this fine English volume on turning on a foot treadle lathe.  The book has some great stuff, good illustrations with patterns of all types of turnings including square turnings.  The square turning is of particular interest, must give it a try.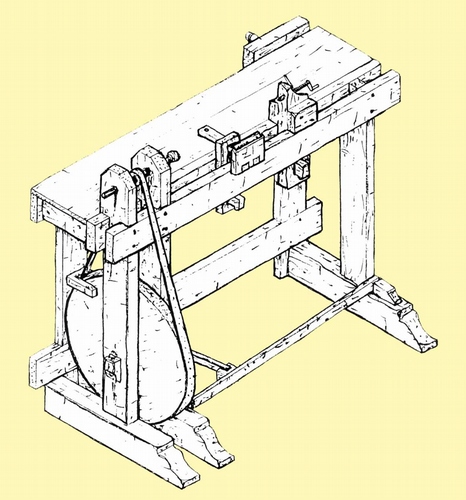 This book also goes well with the plans for the Wooden Treadle Lathe available at the Full Chisel Store.  Get the book from Gary and the plans from me and you are all set.
Stephen