There is talk about that the rocking chair is an American invention.  All right, we will claim it although I don't know if that is true.  Rocking cradles were known in Europe.  Some say the rocking chair was developed to be used at a loom because it was in effect an adjustable height seat.  I don't know but rocking chairs are interesting pieces of furniture and are frequently damaged, usually wear on the rockers, but with it moving most of the time, joints can also loosen up.
This is a Western version of the Boston rocker, made of pine and painted and grained look like mahogany, with gold details.
Here is another version called a Dixie Rocker because it was made in southern Utah in the 1850's, 60's.  This one is painted and grained to look like QS white oak.
Here are two unusual rocking chairs.  These were made by John and Thomas Cottam, prolific chair makers from England, that produced hundreds and hundreds of these type chairs during their long time in business.  Their lathe was powered by horses.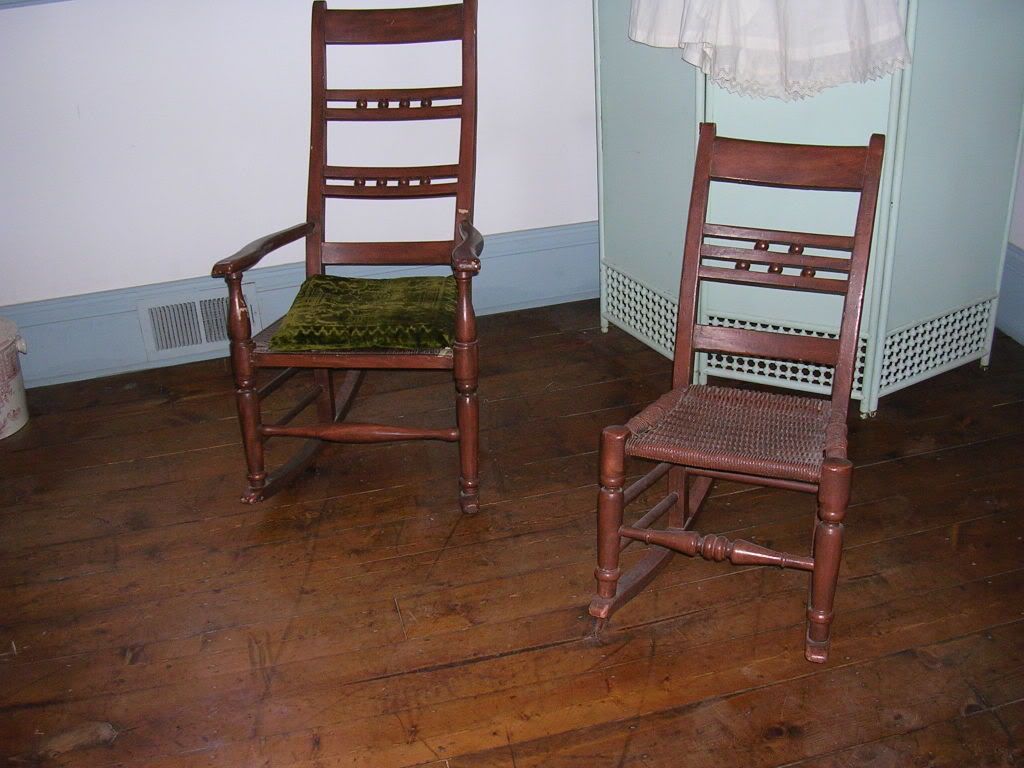 Both do not have their original rush seats and have been overpainted, too bad.  The rockers are made of fir instead of pine which will wear better.  If the rockers are not coplanar then a rocking chair will creep or crawl to one side or the other.  This has to do with angle of contact and the surface treatment of the bottom of the rocker, which wears off.  A slight belly reduces 'crawl'.  The more the curve the more likely a chair is to crawl, lower arcs reduce crawl.
But to eliminate crawl all together use walnut for the rockers.  Don't ask me why.
Here is my favorite Cottam rocking chair, it is made for a child and underneath that piece of wood is a woven willow seat bottom.  All Cottam chairs had twisted rush seat bottoms.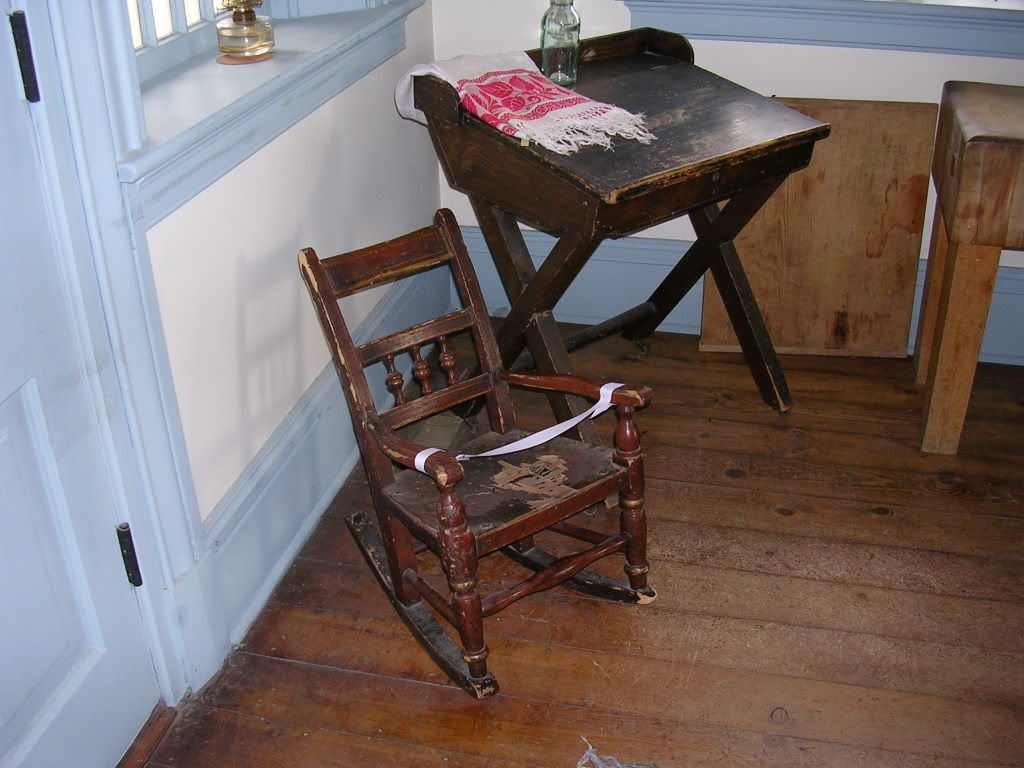 I have made reproductions of their chairs, but never a rocker, this is my next project.
I saved the best for last.  This one defies all rules of furniture made in the West during the pioneer period.  This one is made of one of the few local hardwoods we have out here, it is made of Big Leaf Maple.  It has an oil and shellac finish and its original cat tail rush seat bottom.  The wings have been replaced.  This chair belonged to Brigham Young and was one of his favorites.
It looks like this chair bodger had a lathe.
Whether the rocking chair is an American innovation, I am not sure, but it is definately from the nineteenth century and not earlier.
Stephen