The first one hundred days of the presidency of William Henry Harrison was unique.  The last 70 days of his term in office, he was dead.  He was succeeded by John Tyler (both Whigs) of 'Tippecanoe and Tyler Too' fame.  Harrison was an Indian fighter and got his experience under Andrew Jackson, and that says a lot.  Tyler would later support the South during the American Civil War.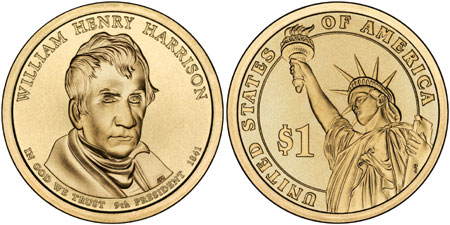 He delivered a rather lengthy inaugural address in the cold, wind and rain.  He developed pneumonia and died about 30 days after he took office.
His grandson Benjamin Harrison would serve as the 23rd President of the United States.
On another note the phrase 'In God We Trust' appears for the first time on the face of the Presidential Dollar coin, instead of on the rim.  My sister will be happy.
Stephen