As I am finishing up restoring an American Flax wheel another one steps in the queue.  These are the last of the repairs to the pulley for the flyer on this wheel.  I am about to repair the cracks on the flyer, so it will all be done soon.
After I took this photograph I noticed that the small triangle piece wasn't properly seated, I put on a bit more hide glue and pushed into place.  After the glue dries I will carefully shape these end grain pieces.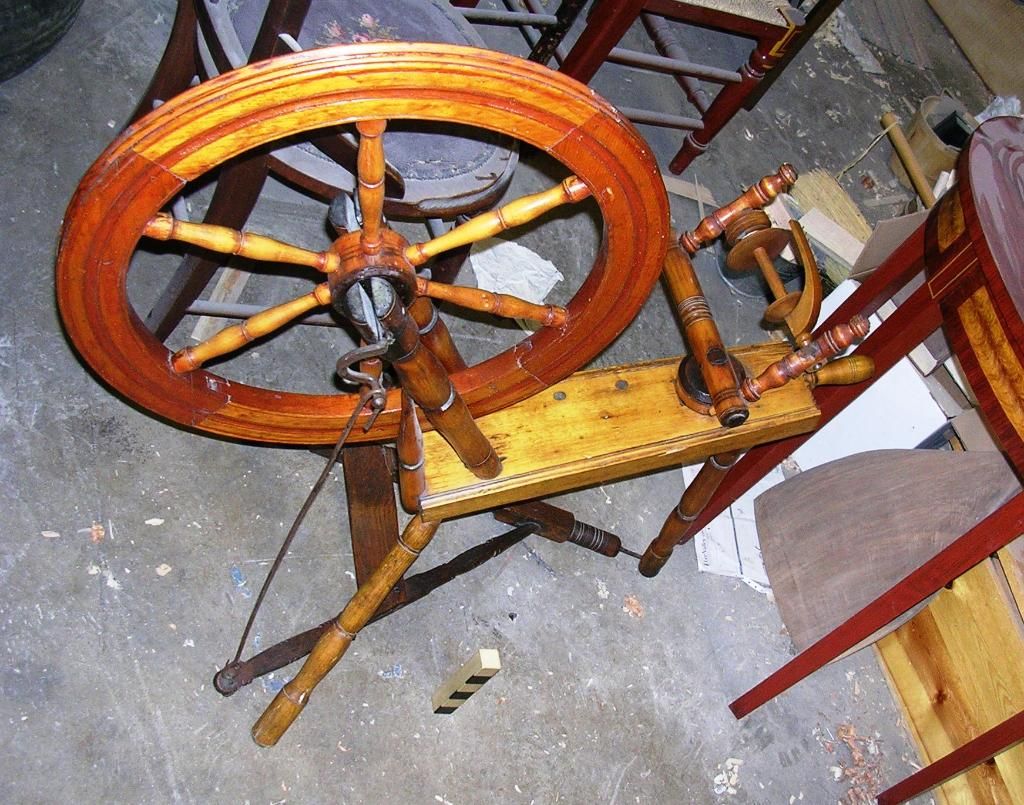 This next wheel has a history and is from the Ft. Ticonderoga area and appears to be an early wheel.  The wheel itself is four separate fellies that have open mortise and tenon connections between the segments and the spokes are tenoned into both the hub and the fellows.
 The flyer is broken [and in backwards] and the replacement pitman made of iron needs to be replace with an appropriate wooden one.  It only has one strut on the axle uprights, it is on the side of the crank.  It is broken on the end that goes into the upright and needs to be repaired.  It is nailed to the base.  Everything looks to be made of birch and there is red paint striping around the wheel.
I will have to study it closer to determine if the finish is original and the approximate age of the wheel, should be fun.
Stephen