or flaxseed oil, which is what I am currently playing with.  Here is what the flax plant [Linum usitatissimum] from where all of this fine oil comes from.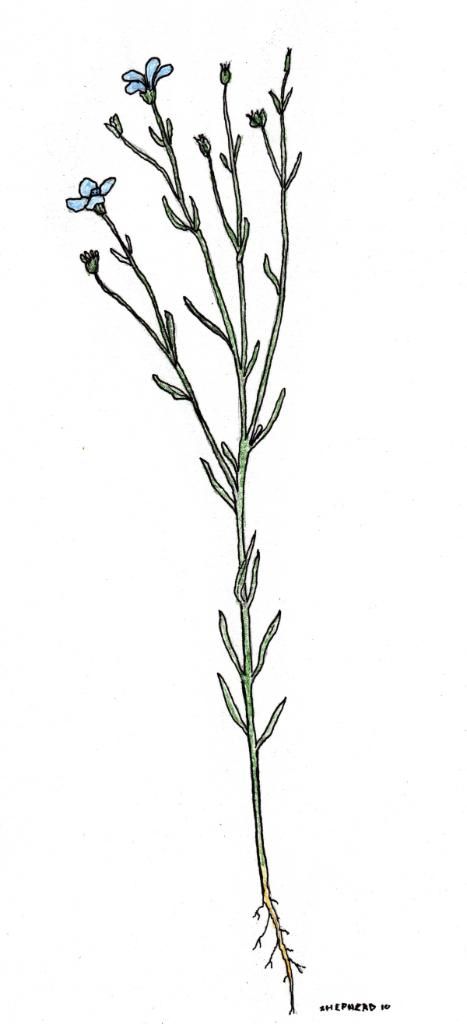 Here are a couple types of flax seeds.  The ones on the bottom are golden flax and the ones on the top are the common brown flax seed.  I crushed some and let them sit for 24 hours on the paper which absorbed some of the oil.  The brown seeds contain more oil which also appears a little darker.
I then took some pure raw unfiltered flaxseed oil and placed in a glass container and illuminated it to show the suspended flax seed particles.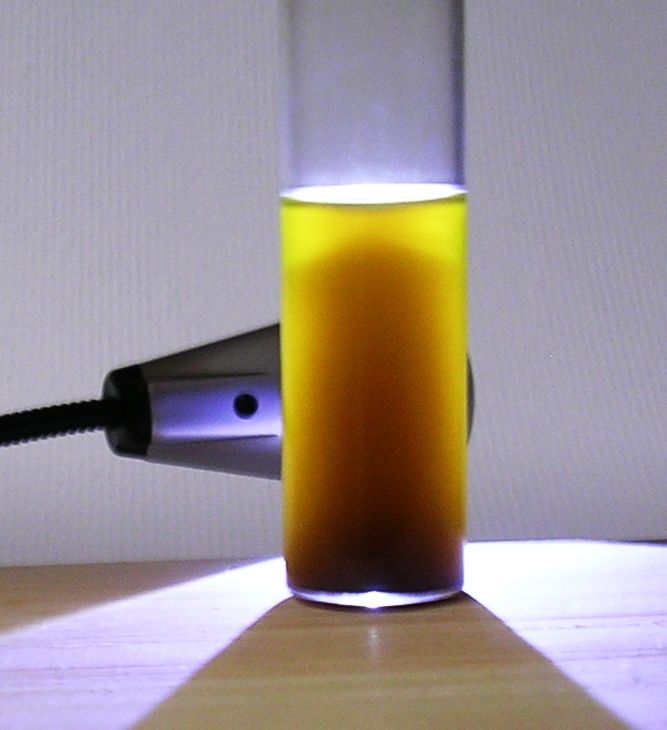 I then allowed it to sit for several hours and it settled out, all of the heavy particles settled to the bottom.  I will decant the top clear oil off and have other thing in store for this bit of oil.  I will post that when the time comes.
Not that it matters but here is a recipe for one of the finest confections I have ever tasted:
one part flax seeds
one part sesame seeds
one part honey
Mix and eat.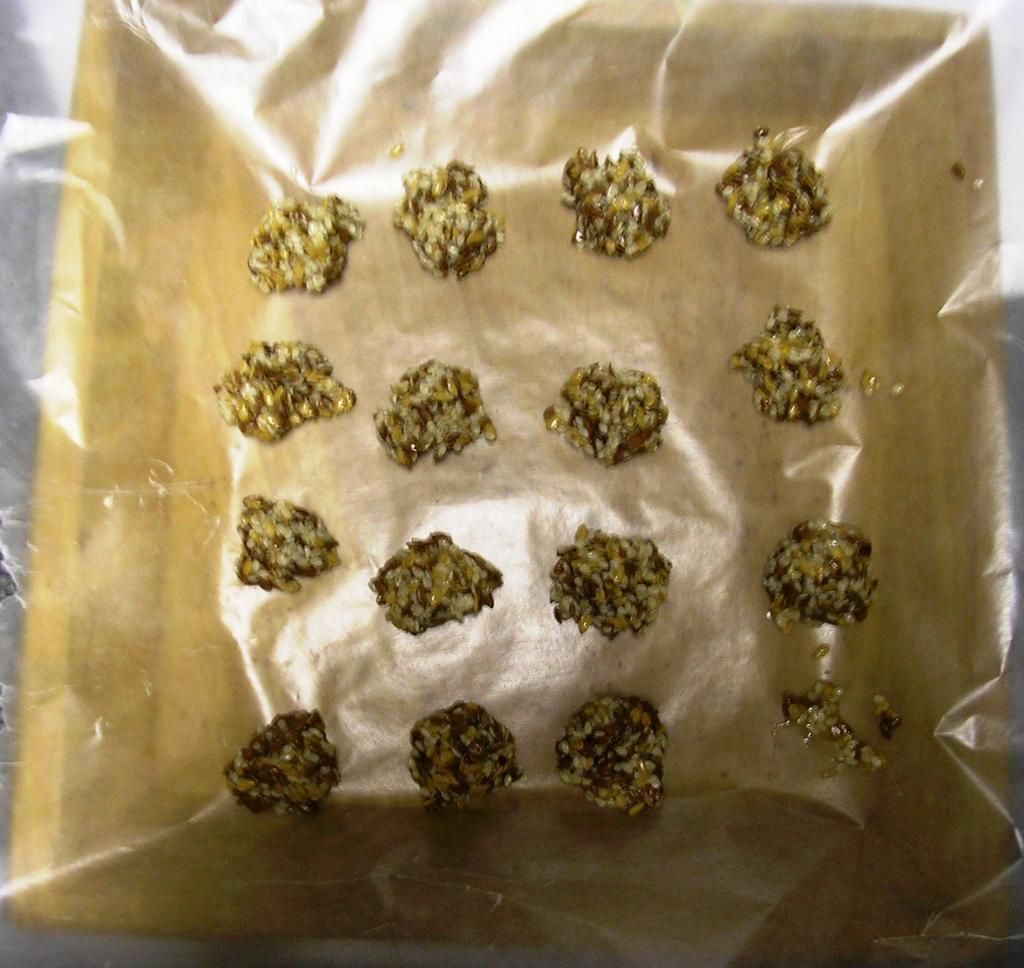 Remember dispose of oily rags properly.
Stephen