Apparently it doesn't take much to make me happy and finding this locally sure did.  Boiled Linseed Oil [BLO] is easy to find and is 'chemically boiled' with the addition of metallic dryers to make the raw linseed oil, boiled linseed oil.  I don't know what the chemicals are and they won't tell me.  There use to be a law on the books that stated that in order to be called 'boiled linseed oil' it had to be heated to 225 degrees [F].  'Section 1 of Chapter 412 of the law relating to linseed- or flaxseed-oil prohibits the manufacture or sale as boiled linseed-oil of oil which has not been heated to 225° F'.  Although there was no way to tell if it was truly 'kettle boiled' [actually heated to that temperature and allowed to cool] or 'bung hole oil' which is raw linseed oil with chemical/metallic driers added.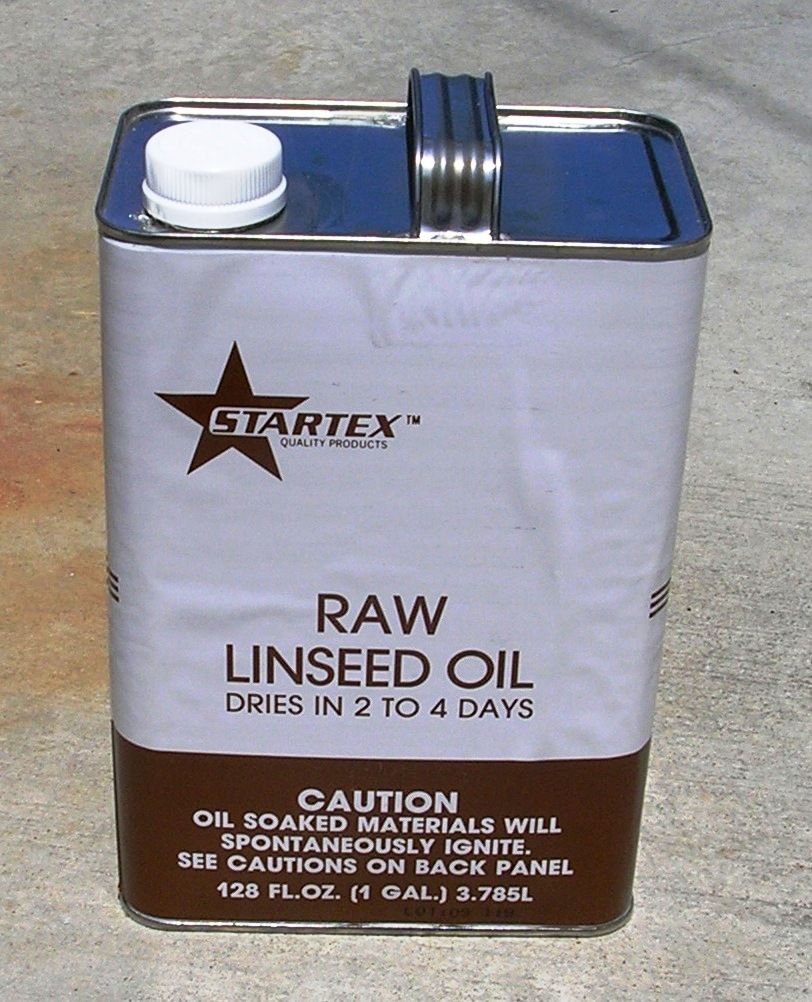 Now I have the raw ingredients and can now try the many different methods I have ran across in my research for my up coming book on nineteenth century Woodworking Finishes [tentatively titled Shellac, Linseed Oil & Paint].  I have one recipe for making boiled linseed oil by adding the juice of garlic.  There is also a method of making 'blown oil' a process I find interesting.  I have some food grade flax seed oil [same thing as raw linseed oil in an edible version] that I have done some experimentation with and am happy with the results, but I wanted to try using readily available raw linseed oil.  Let me tell you that it is not easy to find but my local Ace Hardware carries the stuff, they also sell Franklin/Titebond Liquid Hide Glue!  I am also going to try their Ace Spar Varnish, a non urethane varnish that is half the price of McCloskey's Marine Spar Varnish.
There are no warnings on this can except for the spontaneous combustion hazard and not to take internally but there are no poison warnings, so I am happy to use this stuff.  It says it takes from 2 to 4 days to dry, I will have to give that a test but for many applications including varnish a slower drying time is desired.  I know that that flies in the face of modern convention but in the nineteenth century a slower drying varnish is desired.  It flows out better and according to sources produces a much finer varnish finish. 
This should be fun and I will begin playing with this stuff when I return from Las Vegas.
Stephen