I keep posting about repairing Spinning Wheels and they keep coming in.  This one is from Montana, although it was made in Europe.  Scandinavian, Dutch, not really sure?  It doesn't look like other Norwegian wheels and it has a unique design.  It is made of birch and birch burl and it has THREE bobbins, one of which is in perfect condition, one of the few in this condition I have ever seen.
I forgot the gnomon, the wheel is 21 inches in diameter.  The photograph below shows the detail of the base, the thick parts are made of birch burl.
Right above the rosette near the wheel are the initials AOS in a serrated border, probably the makers mark.  The shaping and scroll work on this makes it a unique piece.  It was a traveling wheel made to disassemble but parts of it have been glued together.  The nasty damage is on the wheel.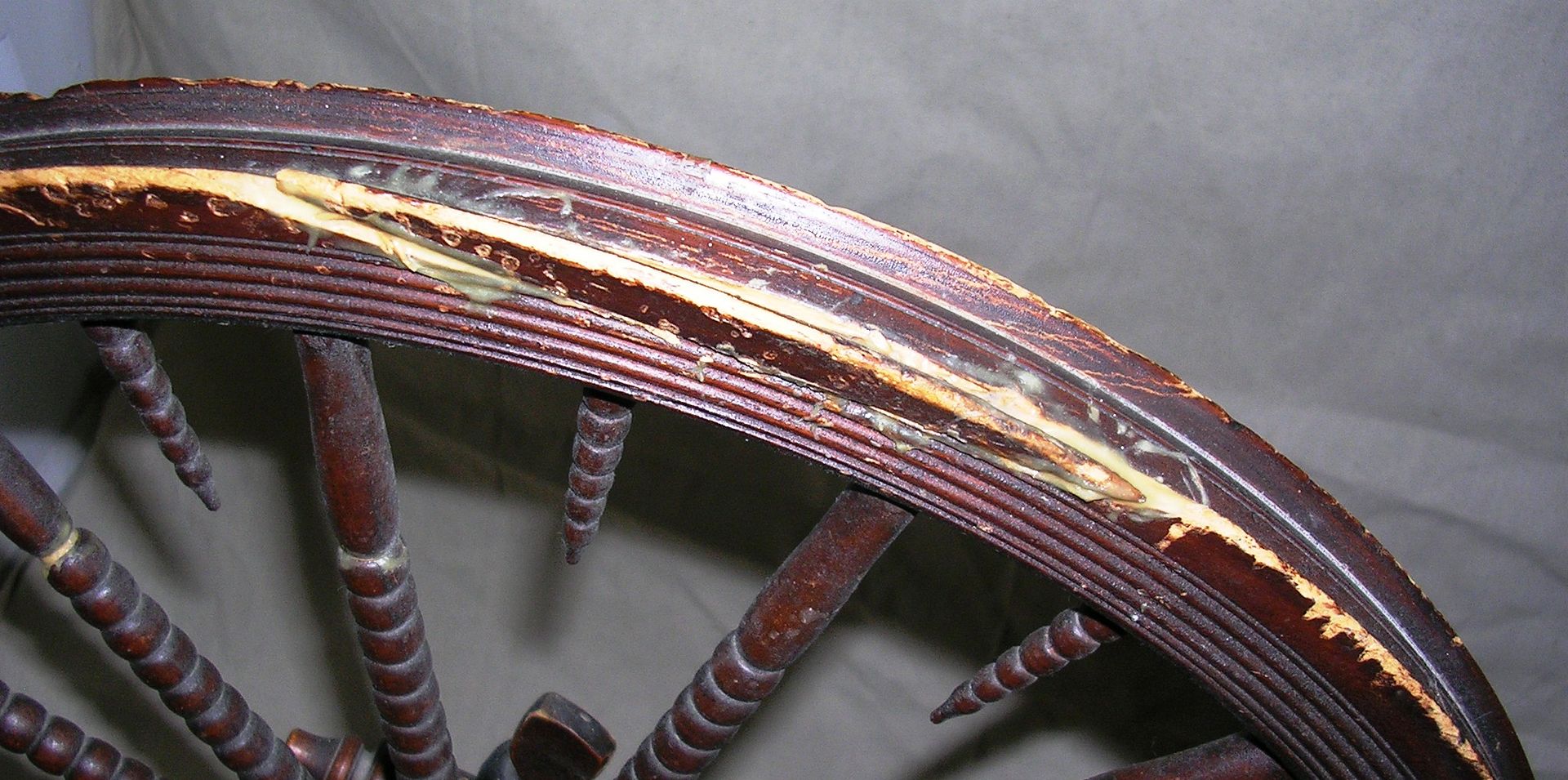 The nasty part is not the break nor the chew marks from a dog, the real nasty part of this damage is the attempted repair with modern glue.  Everyone knows how I feel about modern glues.  The owner is going to try and find one of the tapered spires on the inside of the wheel that had broken off, if not I will turn up another.  The pitman has been replaced and I would like to make a new one that matches.  It is also missing its distaff.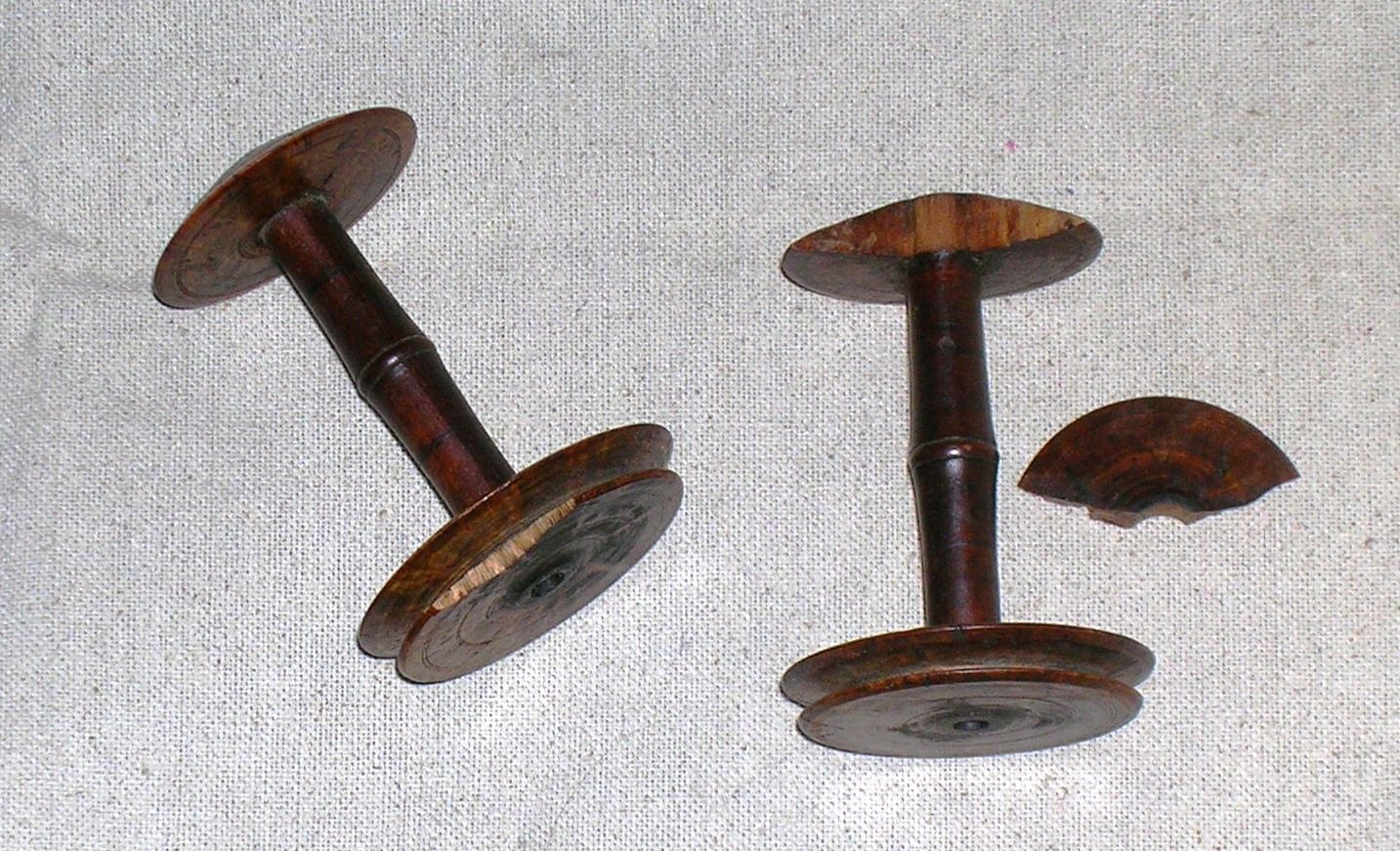 The bobbins are standard repairs except I need some birch burl and the pulley on the whorl is broken in a similar manner due to its endgrain orientation.  One arm of the flyer is broken off, but it is a clean break and will be a fairly easy repair.
Exceptional wheel, I will enjoy doing the restoration work [after I remove the modern glue].
Stephen