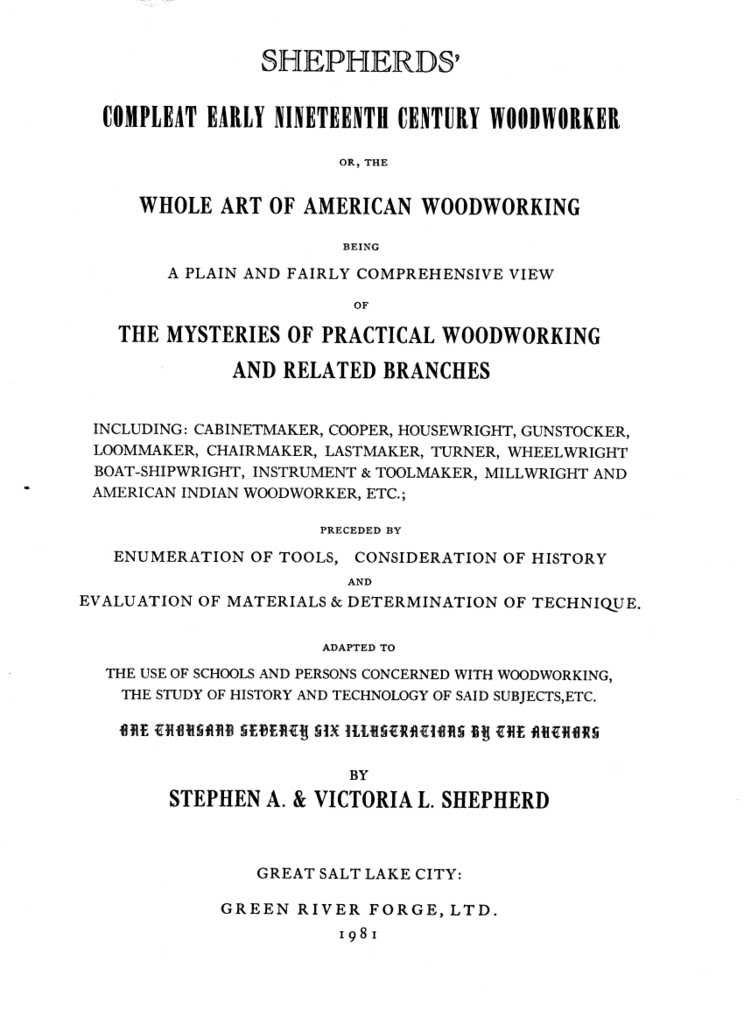 Now that is a long title and this is shameless self promotion.  My first book was the result of 7 years work all those years ago.  Got some good reviews when it came out, Smithsonian Magazine, April 1982, called it 'perhaps the ultimate tome on traditional woodworking, sans power tools, sans high-tech'.  Sold copies to the Architect of the Capital, The Department of the Navy and the CIA (this one caused me concern).
I reprinted the book in paperback in 2004.
I was convinced to put a pic on the new edition so I chose my tool cabinet.  It (the tool cabinet) has changed a bit and continues to evolve.  While the book looks thin, is 192 pages but it was 'man against white space'.  The printers had a nightmare because I left so little border on the pages.
Original editions (there were not that many printed) are selling for nearly $300.00 on the Internet, however for $24.95 plus shipping Joel at http://www.toolsforworkingwood.com/Merchant/merchant.mvc?Screen=PROD&Store_Code=toolshop&Product_Code=AQ-1062&Category_Code=ET will gladely sell you a new paperback version of the original.  I just purchased an original edition (I didn't keep one, yeah that was stupid) for around $150.oo in trade and a friend picked up one on the web for $95.00 a year and a half ago.
People who purchased the originals are happy with their increase in value and I am happy Joel is selling the reprints for me.  So if you don't want to go the expense of the originals for less than 10% of what originals are selling for you can get a copy of your own.
Wait don't order yet…
(I had to say that)
Order Now.
Stephen