Or pine sap or tree squeezings, it is the sticky stuff that exudes from the conifers Pinus spp.   I have a quantity of pine pitch so I am doing some experiments.
First of all, it is soluble in alcohol, almost completely, so it can be made into a spirit varnish.  It is also soluble in spirits of turpentine, so it can also be made into a spirit varnish.  But in this form [dissolved in turps] it can be easily mixed with linseed oil to form varnish.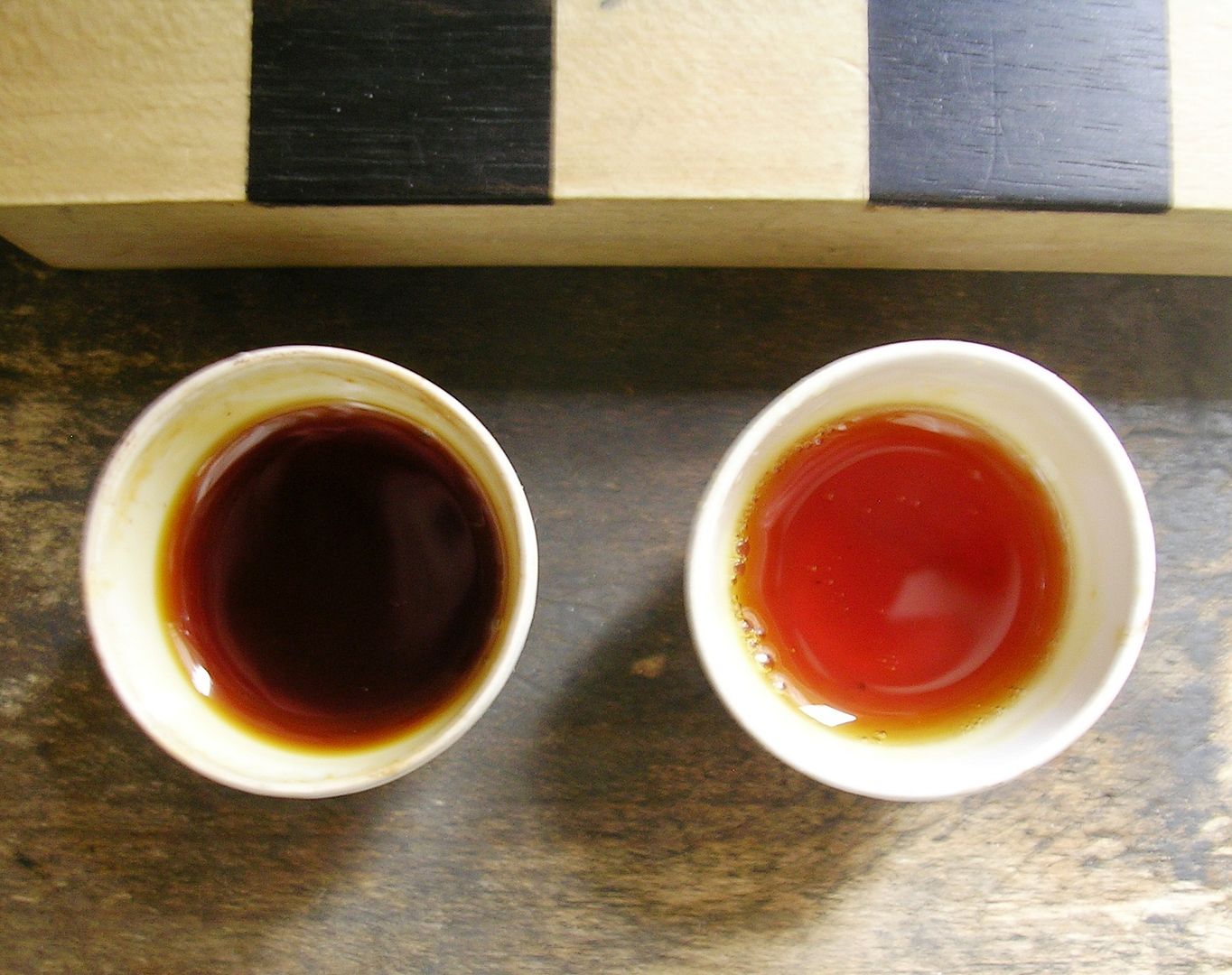 It can also be cooked and this process will darken and harden the resin.  How dark will it go, I am not sure but the darker one has been heated about a half a dozen times to the point that it was giving off visible fumes and a delightful fragrance.  As for the temperature, I am not sure but it is at least 300 degrees F [I need to get a good thermometer].  Don't try this at home, unless you do the cooking out doors or have adequate ventilation, the fumes are flammable.  The sample on the right has been just heated once and melted.
I will cook this sample until it becomes very dark and then test its properties.  There are opinions as to how long things need to be cooked.  Running, fusing or cooking the resins is done to make them soluble in oil, also to harden the resins and to add color.  This particular experiment is to determine how dark I can make the resin and if the excess cooking effects the properties of the resin.
The stuff is not as hard as the Spruce Resin that I cooked up.  I am currently powdering up the cooked spruce resin I made and am dissolving it into spirits of turpentine, to which I will add some kettle boiled raw linseed oil, which I will be boiling up soon, to make oil varnish.
Stephen