Amber (Succinite C40H64O4) is called a fossil resin but it has not been replaced with minerals it has just survived for tens of thousands to millions of years.  The sap from a variety of pine trees [Pinus spp.] that has oxygenated and hardened as all of its volatiles have since left, it is used for ornamentation, jewelry and smoking pipe stems, cigar and cigarette holders and other decorative items.  Called Electrum by the ancients it can take on an electrical charge by rubbing on cotton, silk or wool, a good test for real amber.  There is synthetic and imitation amber, real amber floats in sea water but has a higher specific gravity of 1.05 to 1.06,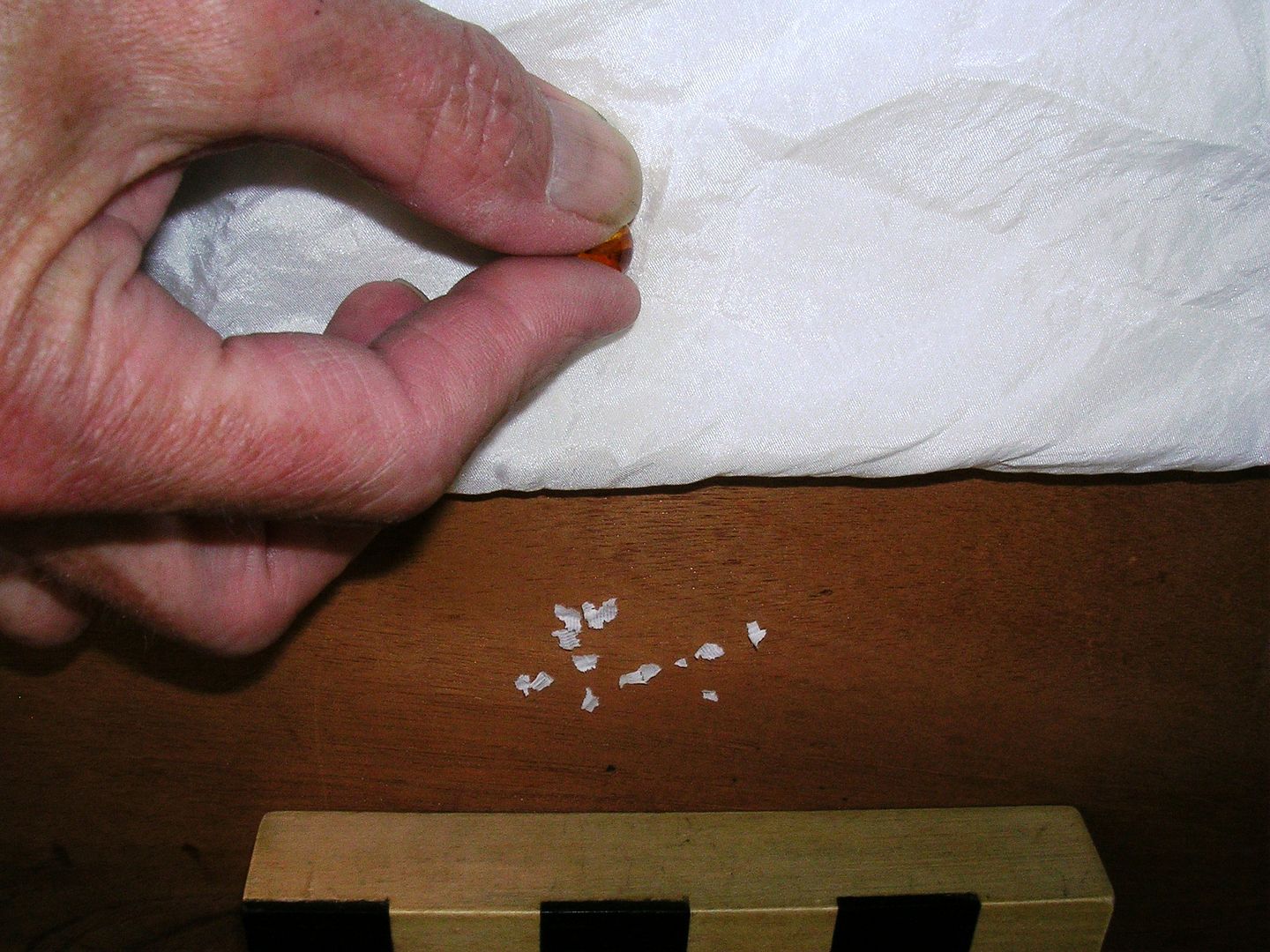 Rubbing an amber bead on a silk handkerchief creates a static charge.
Small pieces of thin rice paper are attracted to the charged amber bead, this is a test for real amber.
It is also an ingredient the finest varnishes.  Vernice Martin is a mixture of copal and amber with linseed oil and spirits of turpentine, and amber is included in many recipes for musical instrument and furniture varnishes.  Generally amber needs to be cooked or melted at temperatures reportedly over 500 degrees F in order for it to be dissolved in linseed oil.  Some amber melts at just over 300 degrees and some will dissolve in alcohol or turpentine after just being ground fine.  It does not behave like other conifer resins.
I have noticed that when amber is dissolved in alcohol, not all of the resin goes into solution and what is left over [un-dissolved] and I dry this out then mix it with turpentine which dissolves most of the rest of the resin, some 'foots' remains.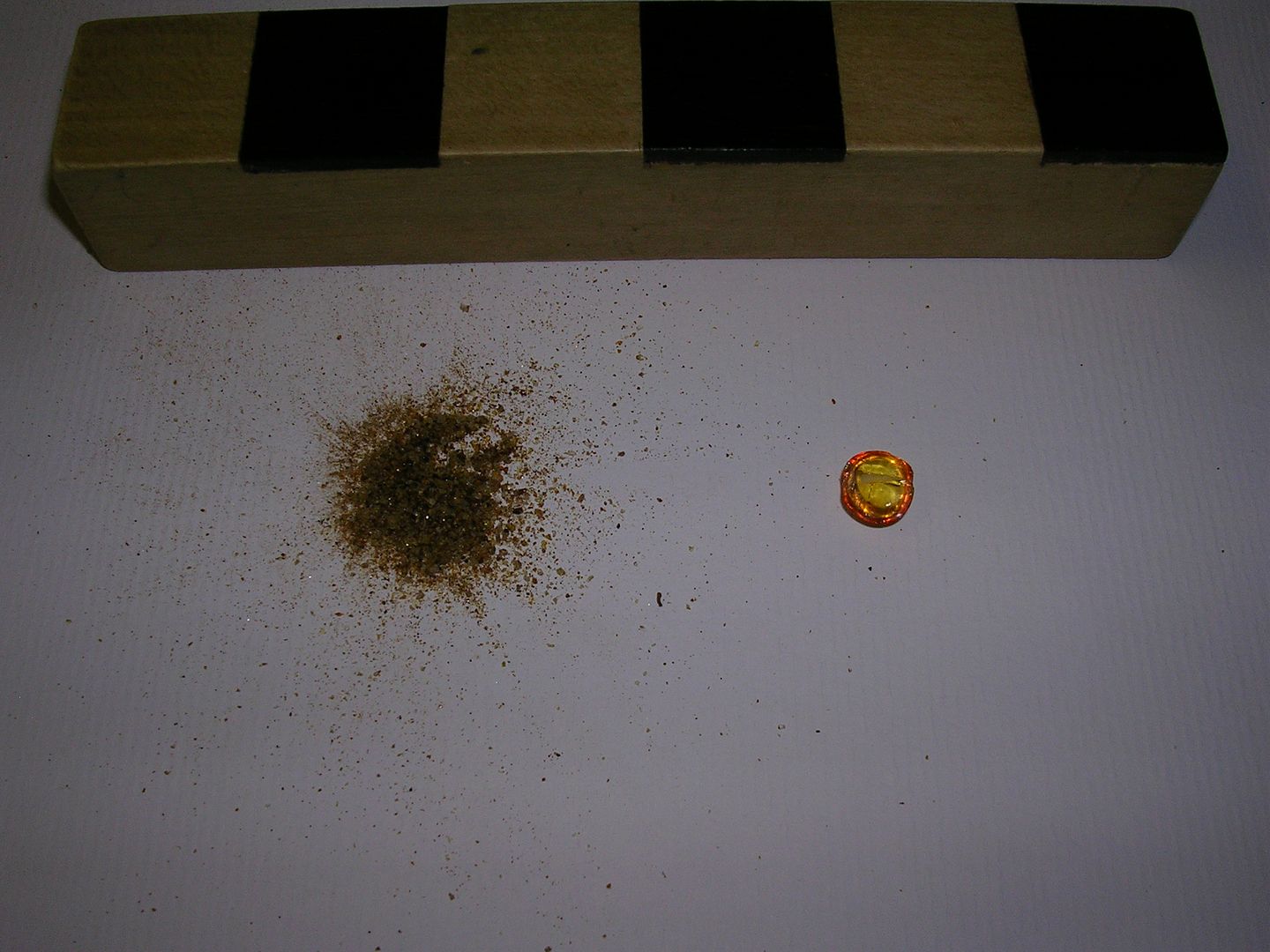 You can see the conchoidal fracture on the half bead on the right.  The amber resin on the left has been cooked to 360 degrees [F] and ground before placing in alcohol.
Amber resin is commercially available from suppliers of traditional resins, incense, etc.  I have not yet tried any of these; I have made my own from some Amber that I have purchased including broken amber jewelry.   The example in the photographs are of amber beads that were on a stick pin that I got for a very reasonable price, therefore I decided to break one in half and cook up and grind it and it is now having a nice long soak in alcohol.  I will cook up the other half and mix it with turpentine.  I am also going to cook up a batch to dissolve in linseed oil.
These are just test batches so I can document the work in my next book.  I have discovered that some of the information that is currently available is incorrect, for instance the melting temperature of Burgundy Pitch is much lower than listed from most sources.  I also found out that a lot of information about various gums and resins is also lacking melting temperatures and solvents as well as other data.
Stephen