and comes out where you portended it to exit.  Everyone is off to the dictionaries, I'll wait.
An auger is a self contained tool that is capable of boring a hole.  It has some sort of handle that is usually but not always permanently attached or with a detachable handle intended for use with the tool.  Here is an example of what Mercer calls a raft auger.  I picked this up here in the mountain West for less than 20 cents a pound.  The bit is a hollow twist a la L'Hommedieu and is forge welded onto the long offset crank handle.

The term auger does not just apply to handled drills, it can be a bit for a brace, but a drill bit with a handle is an auger, unless it is that little wimble or t-handled gimblet.  I hope that clears things up.
These tools are used by carpenters, shipwights, millwrights and others needing large holes.  There are several types of augers, from pod, gouge, shell, twist, &c., &c.,cutting ends and a couple of methods of attaching handles.  The first one is a socket auger in which the handle can be easily removed for transportation, folds up for easy packing.
Note the fancy oak chair rung handle.  Life is tough here on the frontier. 
Another type of handle is the tang, which pierces the handle and is clinched over, so it is a permanent arrangement.  This particular tanged twist auger is smith made, looks quite early and the handle is a replacement.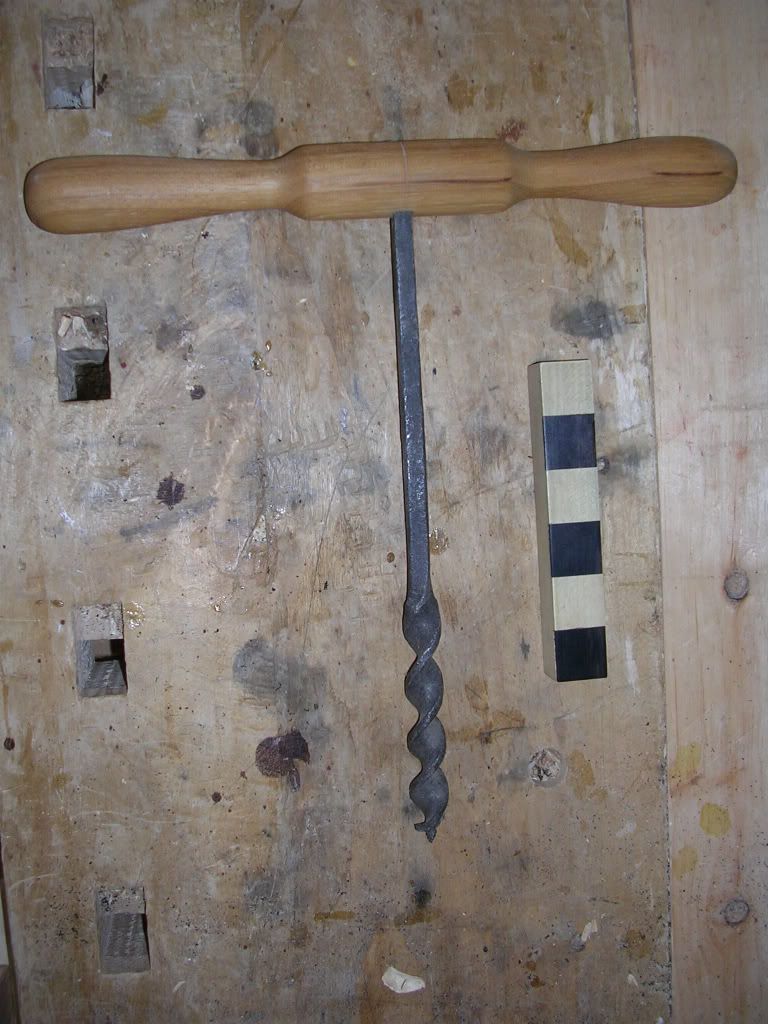 Here is the touchmark of the maker 'EVANS'.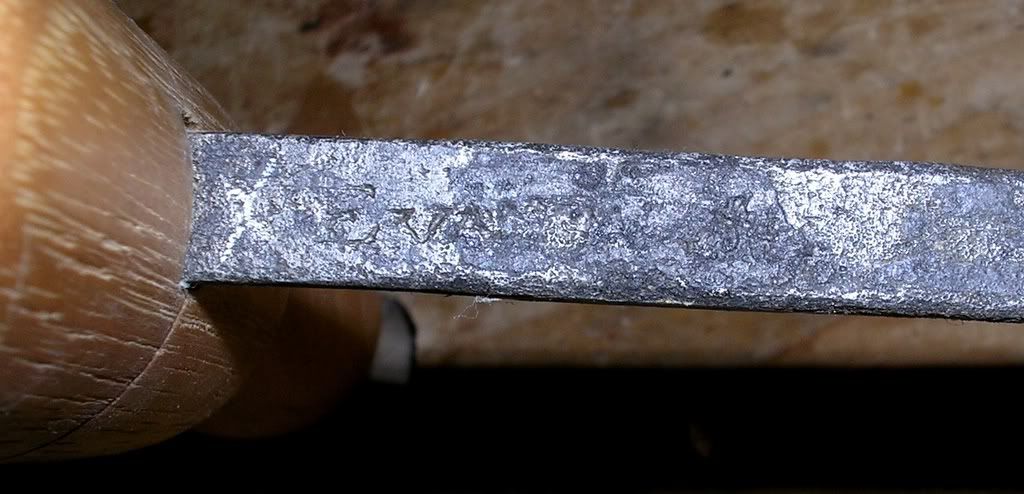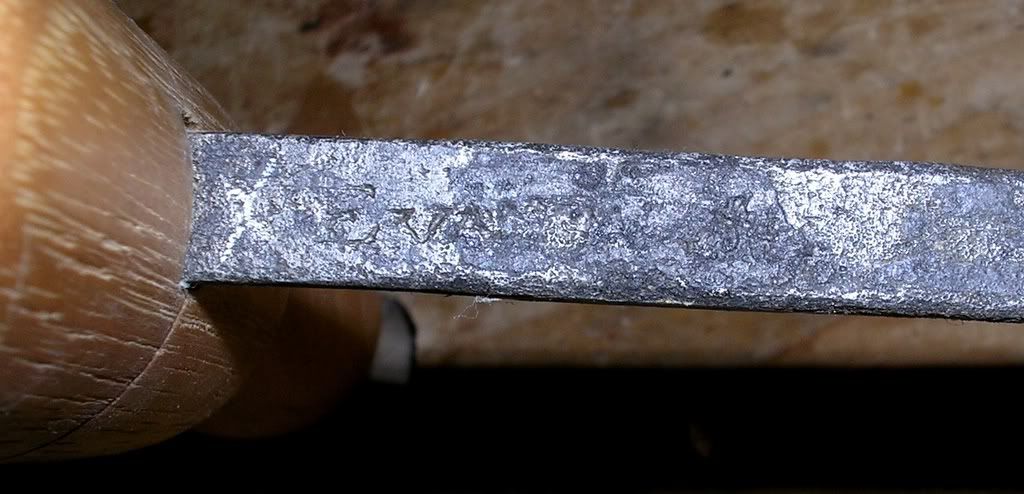 Some of these T-handle augers were threaded on the end of the square or flat tapered tang and had a nut on the end to secure it to the wooden handle.  Most of these handles are hickory, ash or white oak although any and every wood was used.  The nut/tang allowed for this to be taken apart to put in the tool box to travel to the next job.
I have a two inch Cooks Patent Auger with a screw tang that I need to make an appropriate handle and figure out where I need some two inch holes.  It looks like the tanged bit is probably the earliest, Roman relics are of this type.  Socket and tang examples from the Nova Zembla expedition of 1596, the ill-fated Dutch experience in the Arctic.
Socket augers can provide more torque as a tanged auger can split the handle under un-do force.  The longer the handle the more leverage making the boring easier.  The better shape the handle, the fewer blisters.  Boring green wood requires careful attention to removing any wet dreck from the metal parts to prevent rusting.
Lead screws are in all pitches from coarse to fine, if they have them.  Sharp, bright augers will work with less effort than those with pitted and rough surfaces.  However some old augers will work fine if just the cutting edges are in proper condition.  Also 'Bright' tools resist rusting the reason all most all tools were offered 'bright'.
One workman is digging a series hole with a shovel and another follows behind him is filling them up again.  A stranger stops by and asks what is going on?  The fellow that puts in the trees is sick today.  Kind of like drilling holes then filling them up again.  Look at a ladder back chair it is nothing but drilled sockets and mortises filled with tenons.
Stephen