This piano was at the Piano Technicians Guild convention and got my attention.  It is from Germany and made in 1840.  The casework on this piano is extraordinary, the crotch mahogany veneer is beautiful and the construction techniques are of note.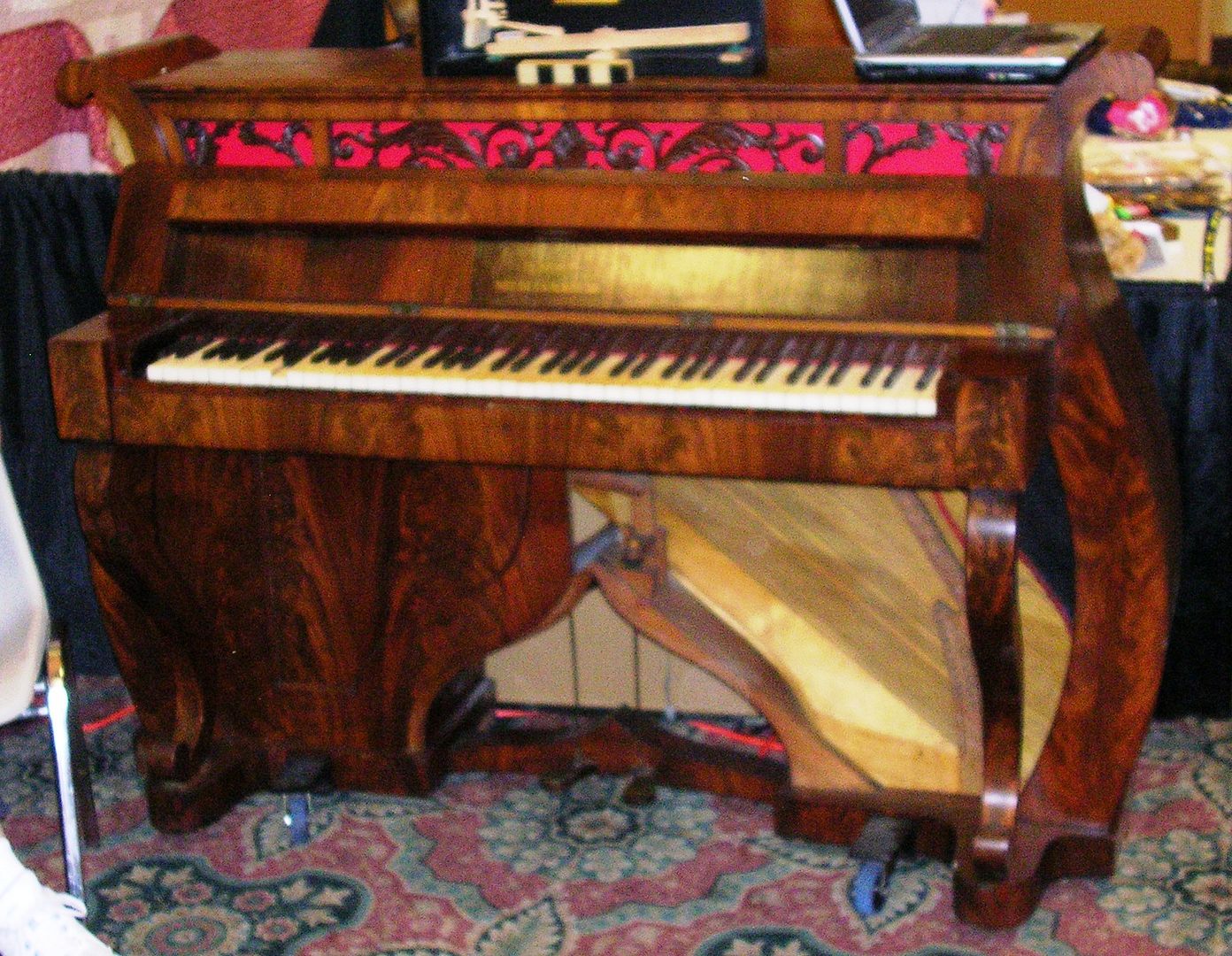 I took a photograph of the front with my gnomon on the top for scale, but alas the photograph is out of focus, so I have included a photograph that appears on the PTG web site, their photograph has the lower front panel in place.  When I took my photograph the right panel had been removed to show the frame and soundboard.
I was particularly interested in the curved sides with the scroll top and took a photograph from the back side to show the construction.  The long curved side pieces are plywood in that they are built up of three layers of wood [with the center ply running perpendicular to the face and back ply] that were undoubtedly made by gluing them up on a curved caul.  Then the surface veneer, all of which is crotch mahogany, is applied after the top scroll substrate is added.  It looks like the case [at least the curved side and scroll] was completely constructed, then the veneer applied.
As can be seen a saw kerf was made at the intersection of the long side curve and the underside of the scroll.  This is used to capture the top end of the veneer.  Then a saw kerf is cut into the side scroll, and into the 'plywood' that captures the end of the veneer for the tight scroll of the top.  I think the top scroll was veneered first then the veneer on the long side curve was applied.
Stephen