in all its tatted splendor.  These Bookmarks are made by a lady at the Park, they are tatted [fancy knot-work] on a tatting shuttle, like this one in dogwood.  There are 51 round knots, one for each State and the District of Columbia.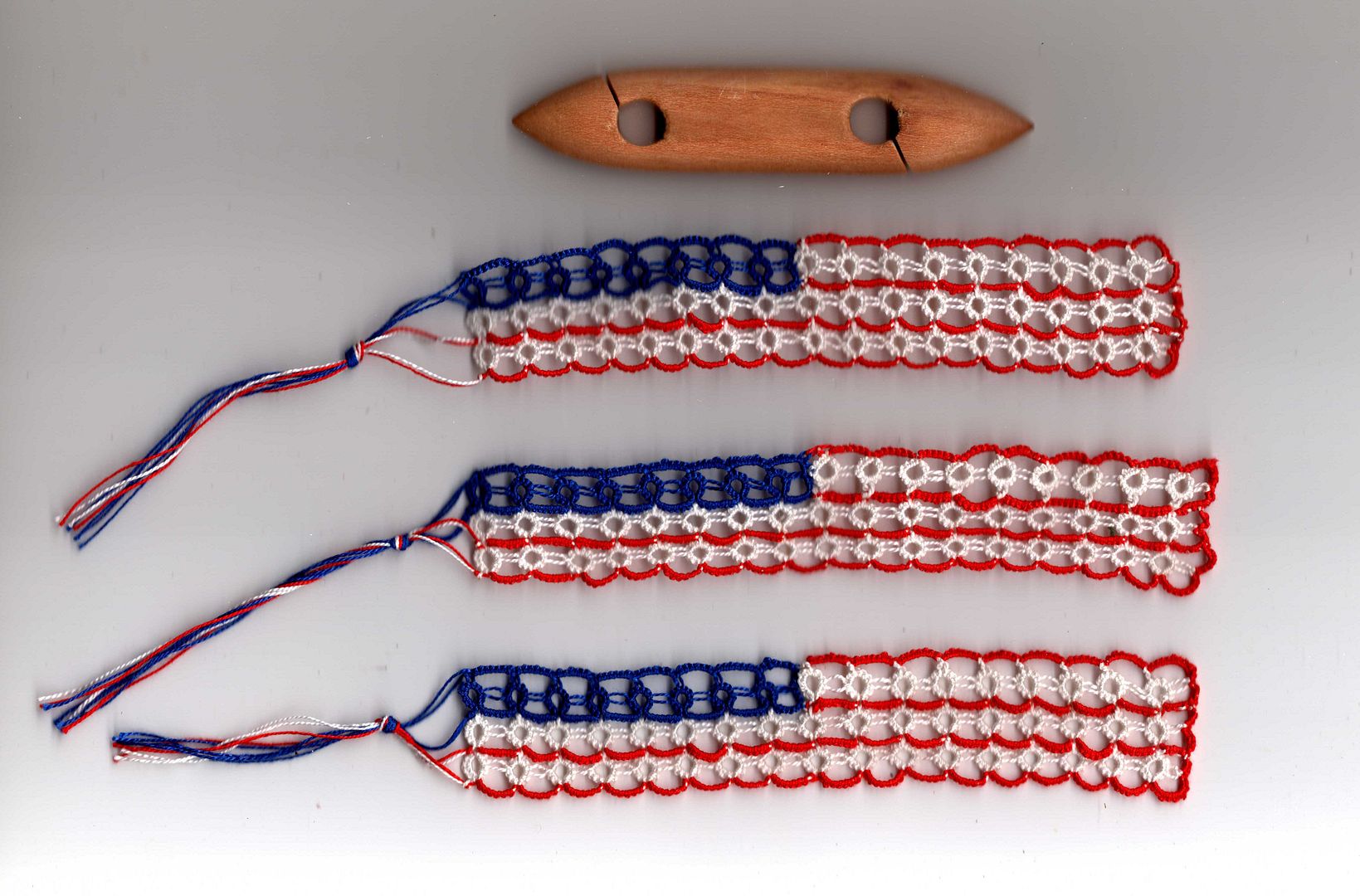 The shuttle is made of rips of dogwood, drilled, carved and sawn to shape.  It is then scraped smooth, burnished and finished with walnut oil.  It measures 3 1/2 inches long.
And it is the anniversary of the Declaration of Independence.
Stephen