Sometimes these appear on the Internet as Civil War Surgical Scalpel, they are not, rather they are used to remove ink from paper or parchment.  This is before the time of very abrasive flexible ink erasures.  Gum rubber [natural latex] pencil erasures were available during the nineteenth century and are very similar to the Art Gum pencil erasures available today.
These are the tools I used to form the handle for the iron blade.  The blade was made by Mark Schramm, the Blacksmith at This is the Place Heritage Park.  Sometimes smaller items are more difficult to make.  The handle is a piece of curly maple, which I planed with the Moxon Smoother, then because the wood chipped out I went over the surface with a toothing plane which does not chip out the wood.  I then used a scraper to smooth off the toothing marks.
Using the Fray & Pigg brace and my smallest gimblet bit, I drilled a hole, then with an 1/8th inch chisel made the mortise in the end of the handle to hold the steel blade.  It took a bit of trial and error but I got it to where I liked the fit.  I then used some side cutting pliers to put barbs on the edges of the tang of the blade.  Then after making all parts of the steel blade bright by draw filing, I sharpened the edges and gave it a good buffing with some white rouge.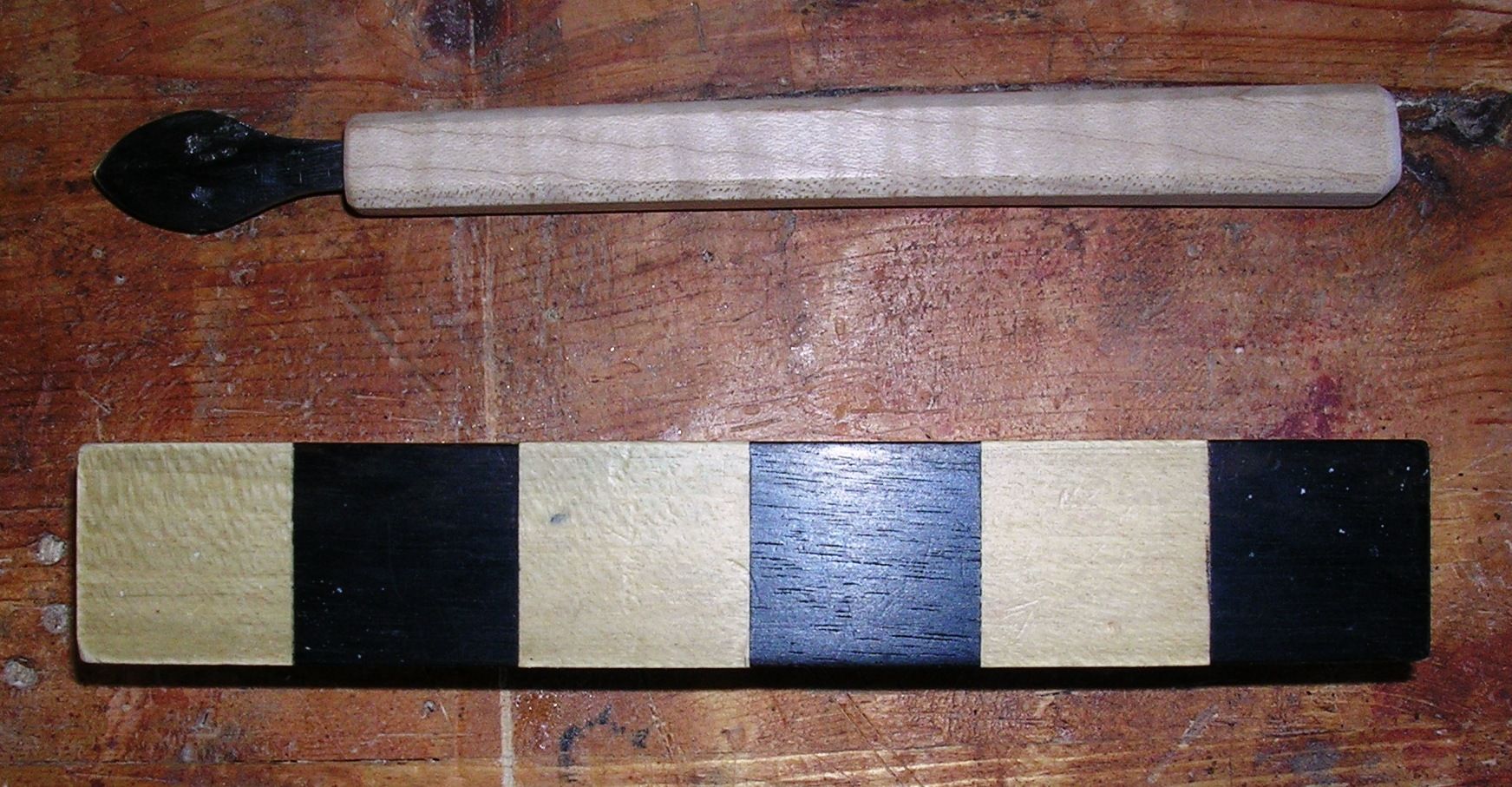 I raised the grain on the wood with water then scraped it down again.  I then burnished the handle until it was shiny.  I drove the blade into the mortise and gave it a coat of walnut oil.  I will repeat this a time or two until it has a nice polish.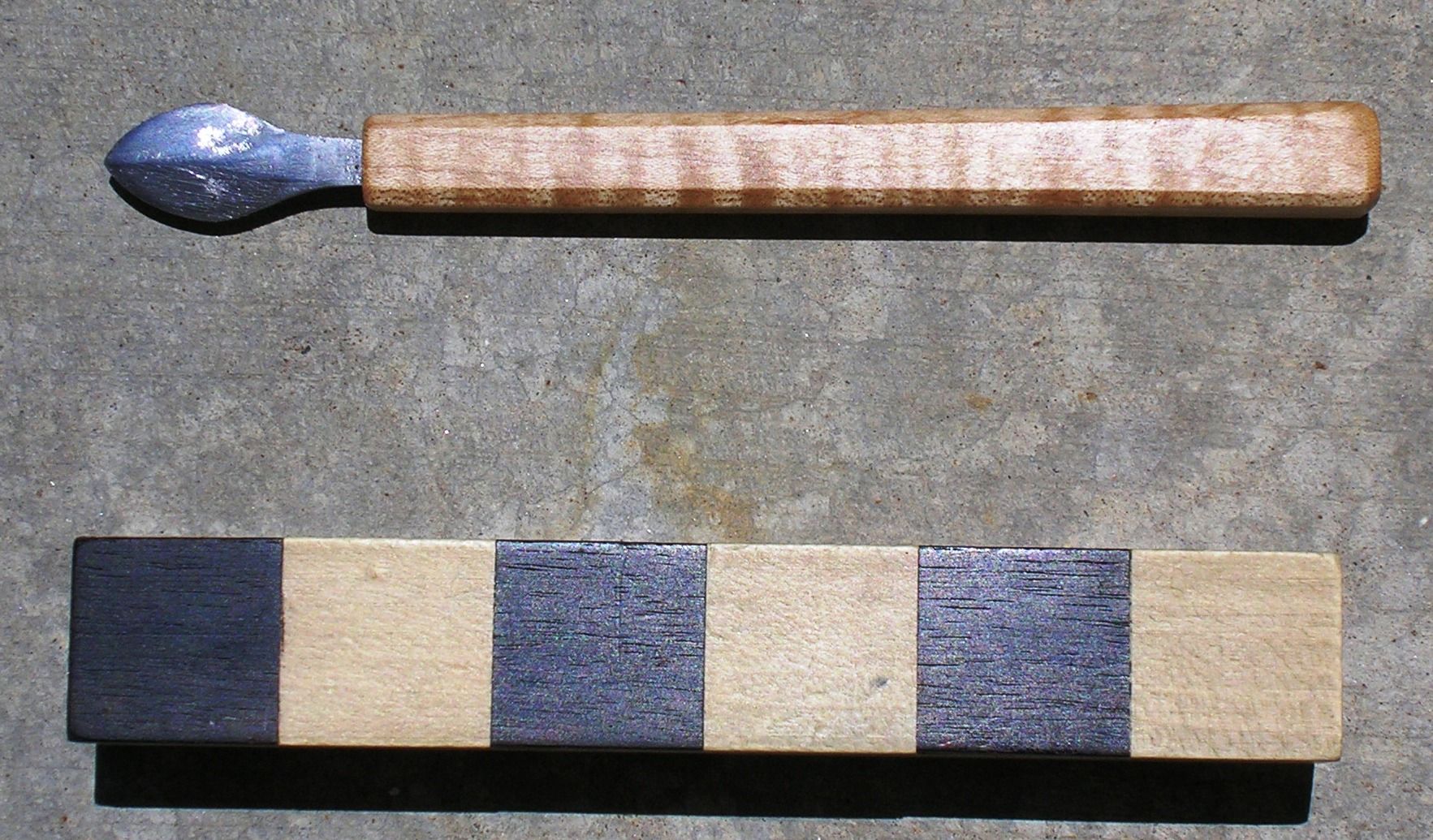 I now have two originals and this reproduction.  Not that I make any mistakes and need to have three.
Stephen