A spinning wheel came into the shop today, made mostly of curly maple with an oak base.  One spoke is missing, no pitman, the flyer needs repair and wire hooks, the whorl needs to be fit to the mandrel and one leg needs some attention.  I need to repair the treadle replacing the missing or broken square pegs.  I will also treat the wood with thinned linseed oil, the wood is suffering from worm damage, the probable reason the leg failed, as did the 'repair' made of plastic wood.
The Distaff (the part that holds the fiber being spun) is usually missing on old wheels, this one is a fancy three piece distaff, made of maple, but the bent parts are hickory and probably bent green.  One was broken off on both ends and required me to make the smallest tenons I have ever made.
The replacement tenons are made of some split hickory, the split I used is in the foreground and the tenon on the left is ready for glue.  I hand whittled them and drilled the holes for the tenon with a small pin vise with a twist drill bit.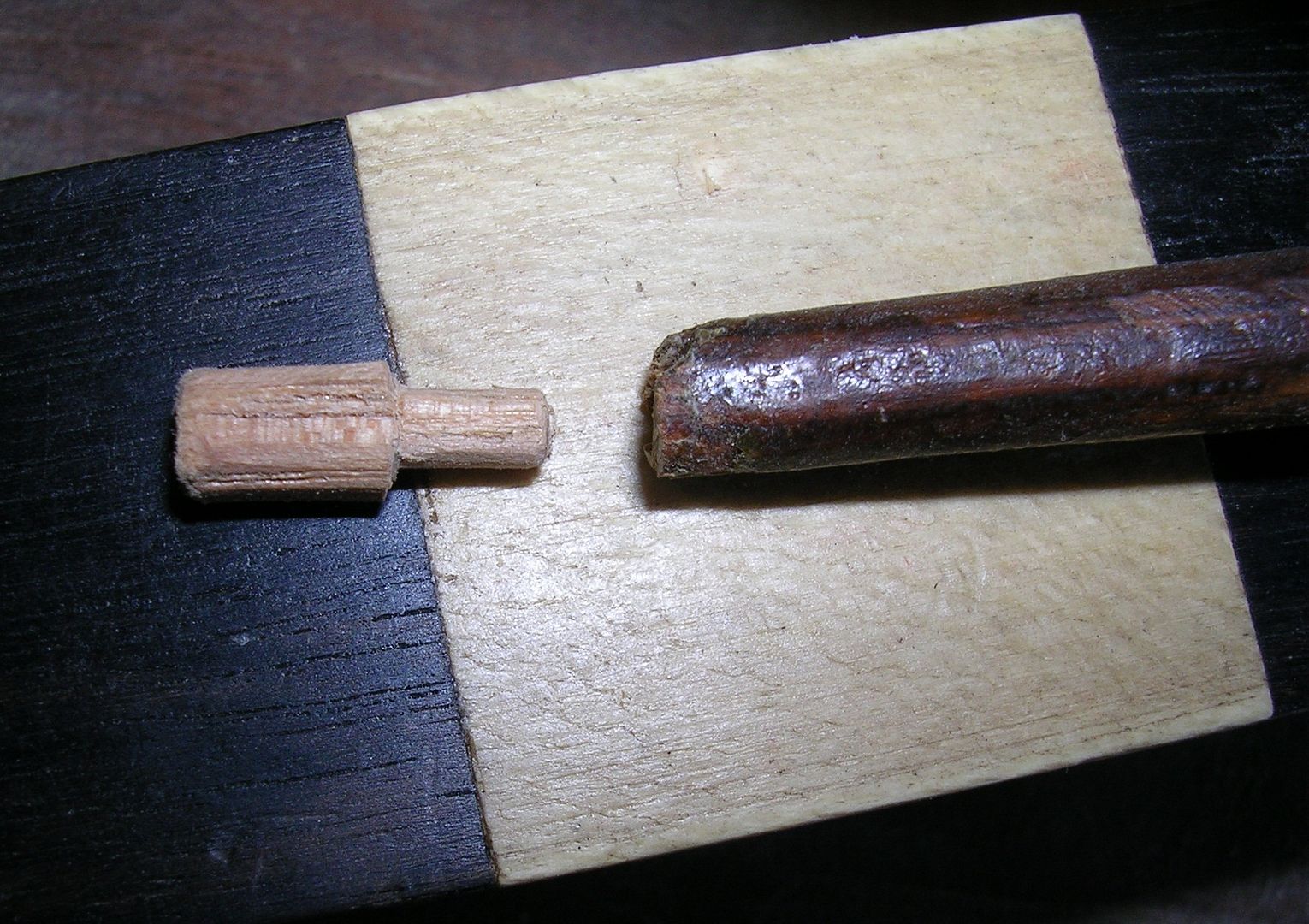 As you can see by the one inch square on the gnomon that it is quite small.

The new tenons are fit and I used liquid hide glue to secure the smaller tenons into the small holes I drilled in the original piece.  Fortunately hide glue shrinks as it dries as there was no real good way to clamp these.
Stephen