I have wanted to make one of these for some time now and at last I have an order to build one.  I may have to make two as I like the design.  The sailor's sea chest was his seat, table, tool box, strong box, food locker and the only place on board that was uniquely his.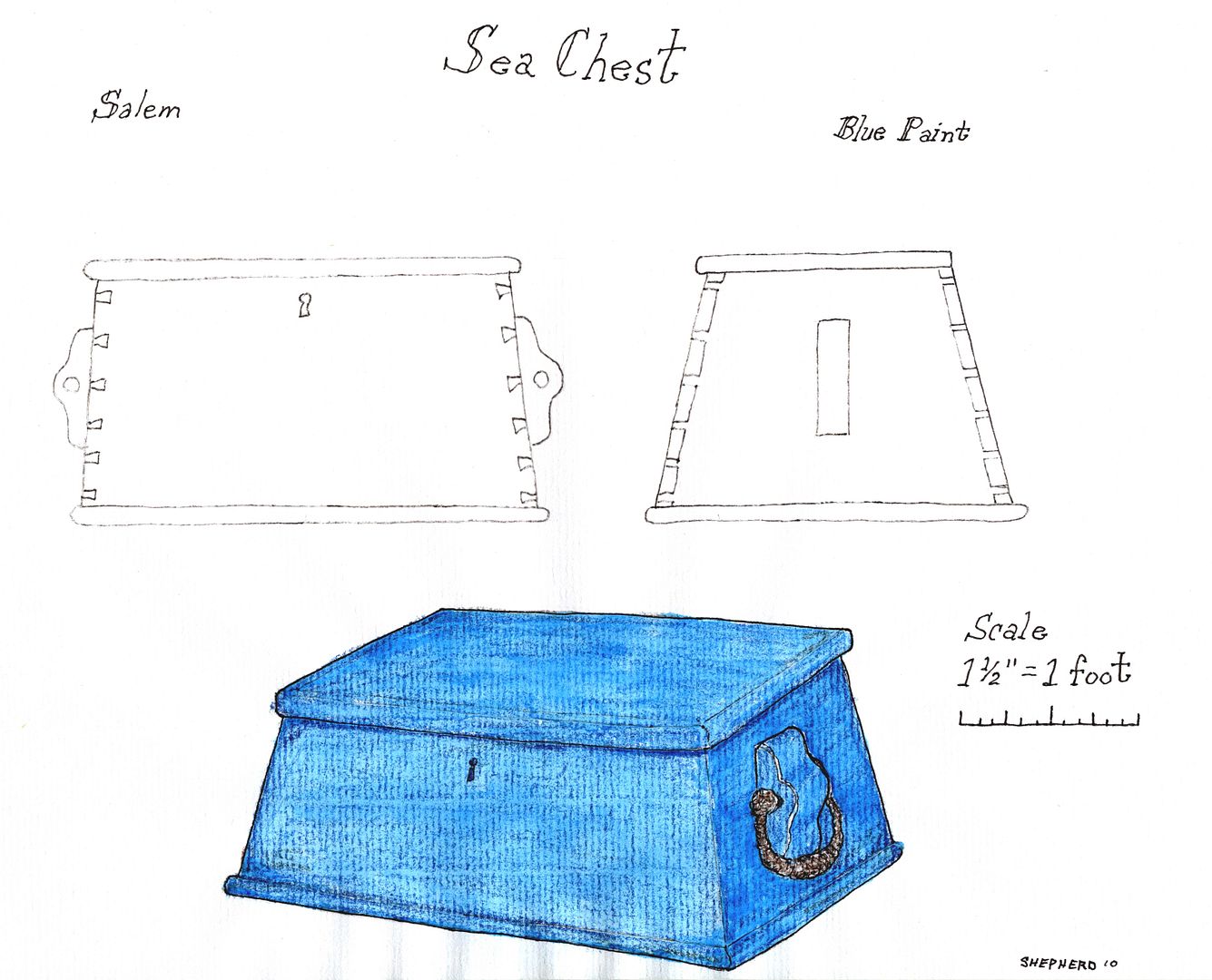 I will be making it from pine, dovetailed at the corners.  The top and bottom moldings will be attached with glue and nails, the hinges are simple offset strap hinges secured to the inside with rivets or clinched nails, the lock will be a double lug half mortise lock with a self escutcheon.  The box will be painted blue with Prussian blue oil based paint, not as bright as the drawing and interior decoration to be provided by the new owner(s) as will the beckets [the rope work handles].
The side handles are attached to the box with long clinch nails and the rope work 'beckets' will be done up through the round holes provided.  Some of these are quite simple and some are incredibly complex, occupying many hours of work during long voyages.
The chest is 31 1/2″ wide on the bottom, 28″ wide at the top; 24″ deep at the bottom, 16″ at the top and 18″ high.  These are approximate sizes, pending approval of the sailor that placed the order.  I got the design and dimensions from a photograph and it was difficult to scale, but I think I got the measurements close to the original.
Stephen