These are all items that will be featured in my new book Shellac, Linseed Oil & Paint – Traditional 19th Century Woodwork Finishes coming out in a month.  Bud made these for me to include in the book and he will be offering them for sale as well.  He has some other great traditional pottery.
The pipkin, two piece alembic, curcubit and four piece Tingry Varnish Furnish are for sale.  Just go to the web site of Mecham Pottery and they will gladly take your orders.  These are based on traditional designs and are marked 'Full Chisel' on the bottoms.
Pipkin – $6.00 each (they make great hot beverage mugs, just remember what is in the pipkin!)
Alembic – $45.00 (Mine is in use and does not come with the fancy towel.)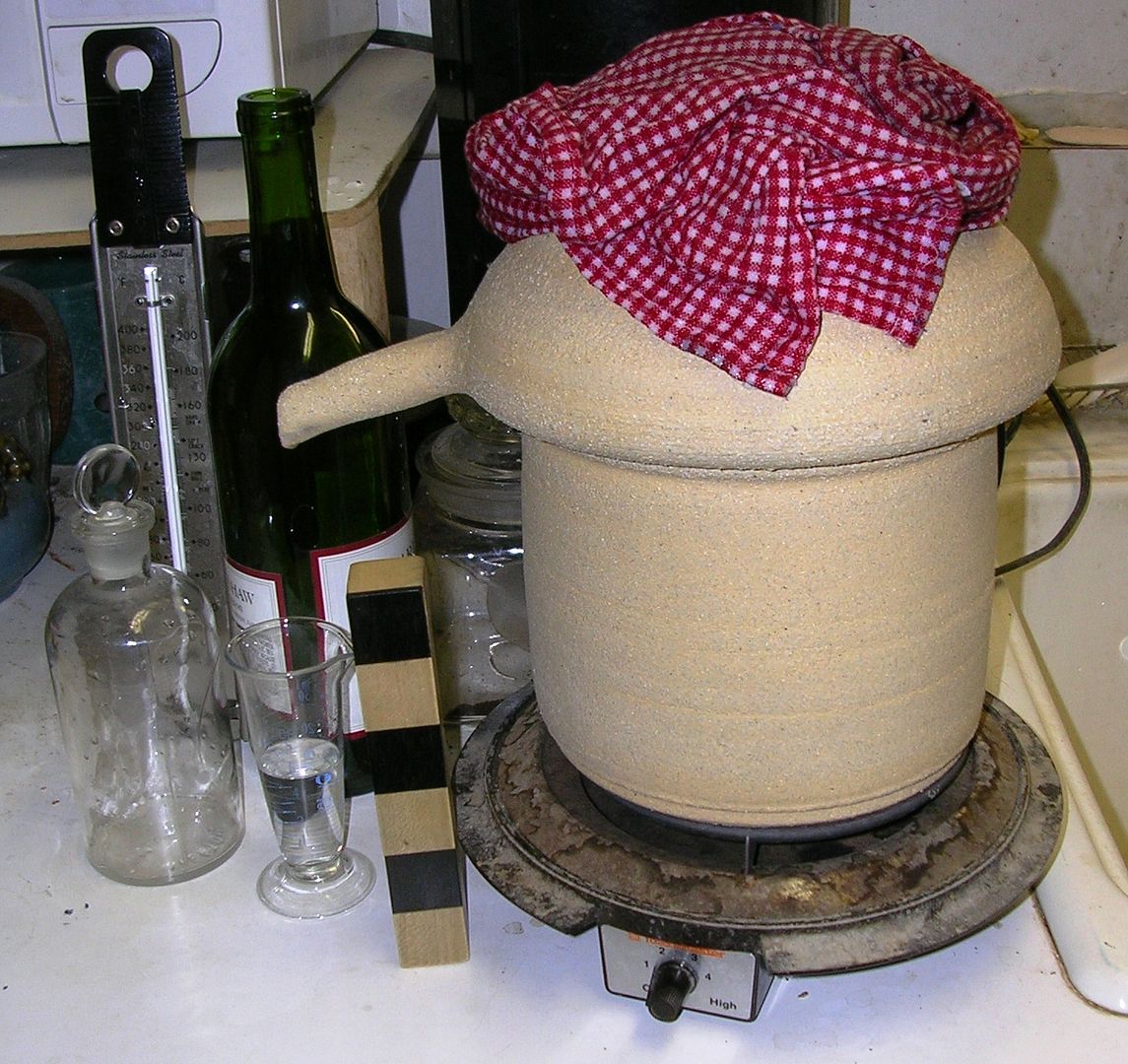 Tingry Varnish Furnace – $125.00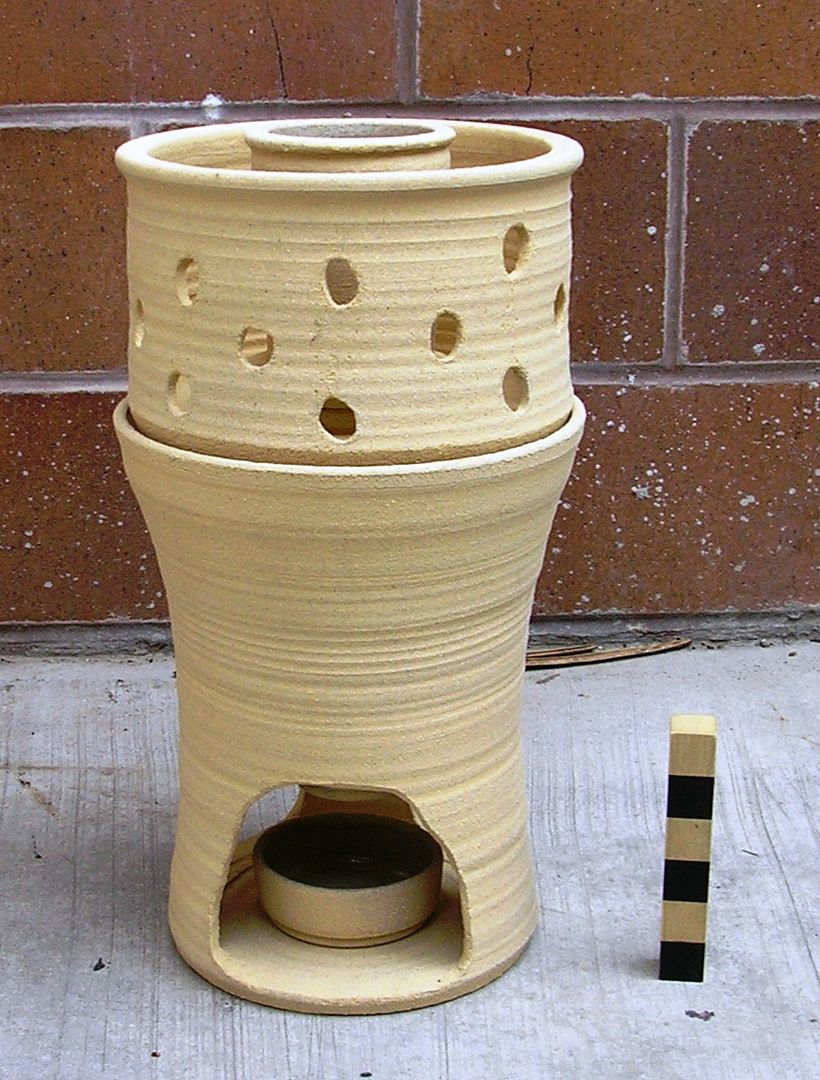 Shipping will be calculated for the order.
High quality products at reasonable prices.
Stephen