I need to make one of these in order to trade for some materials that I don't have.  It is a toothing plane with the blade set vertically.  I based it on the shape of my little English coffin smoother.  I marked out the mouth and throat and transferred the marks to all sides with a scratch awl.  I then used a 1/4″ twist auger drill to make the throat and escapement hole.  I drilled from both sides.
I then used a few chisels to work out the rectangular mortise that is the mouth and escapement for the 'chips'.  The debris, chips created by this tool are real small but can clog the throat and escapement, so it is a good idea to make some sort of relief to allow the throat to be cleared.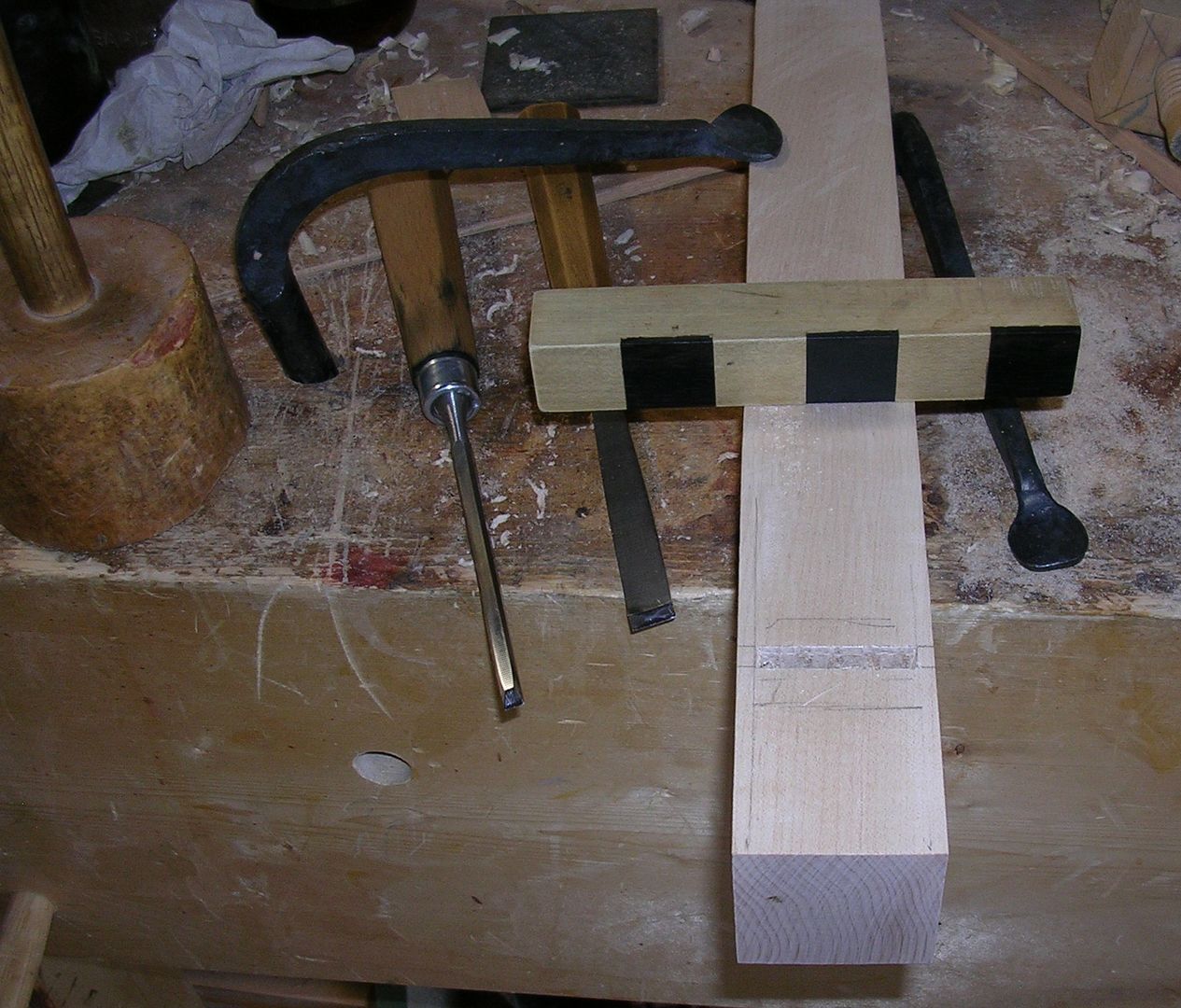 Starting to cut the angle for the locking wedge, I got most of the sawing done when I discovered a design flaw in my little throat saw.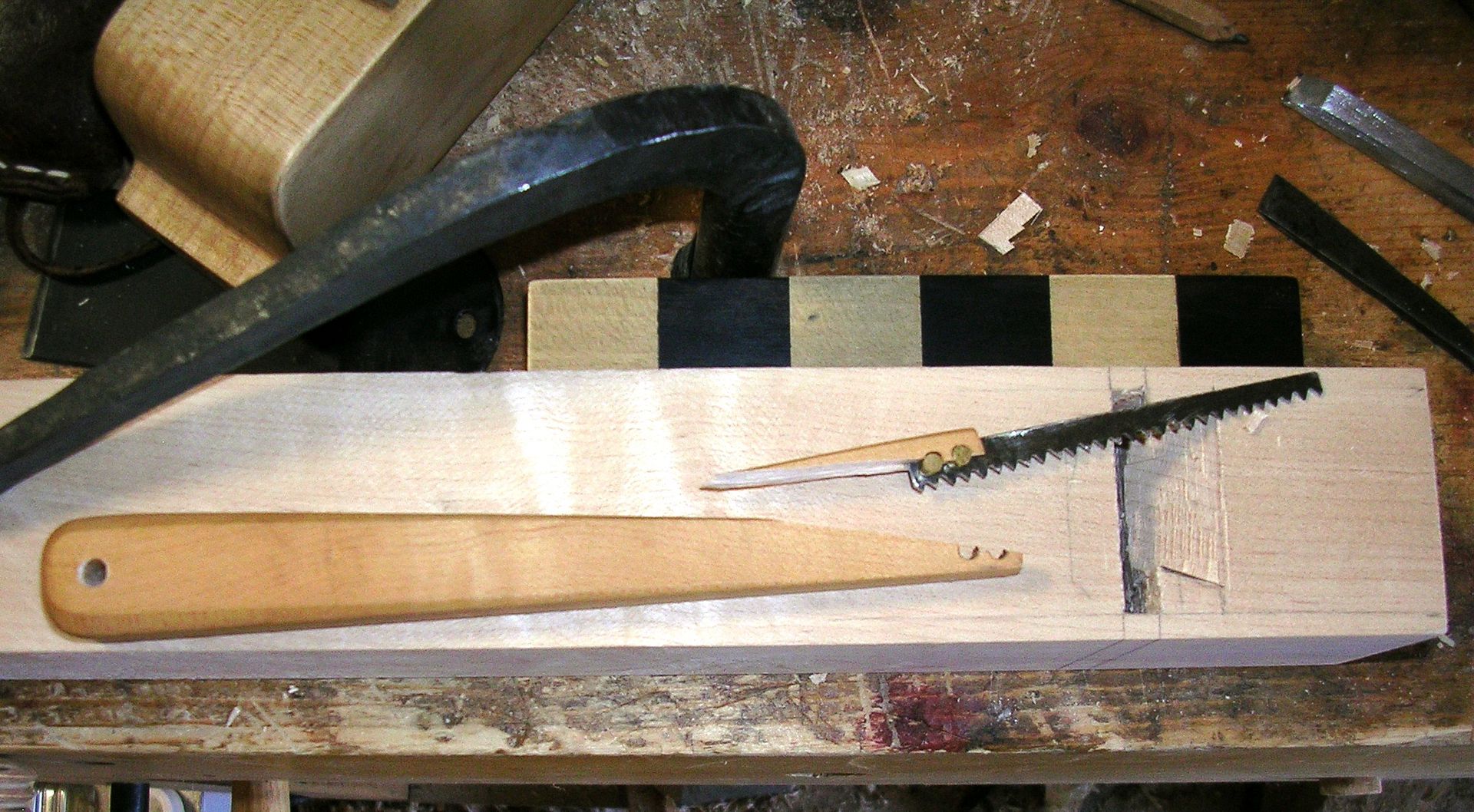 I will have to make a new handle that has a bit more wood at the stress points.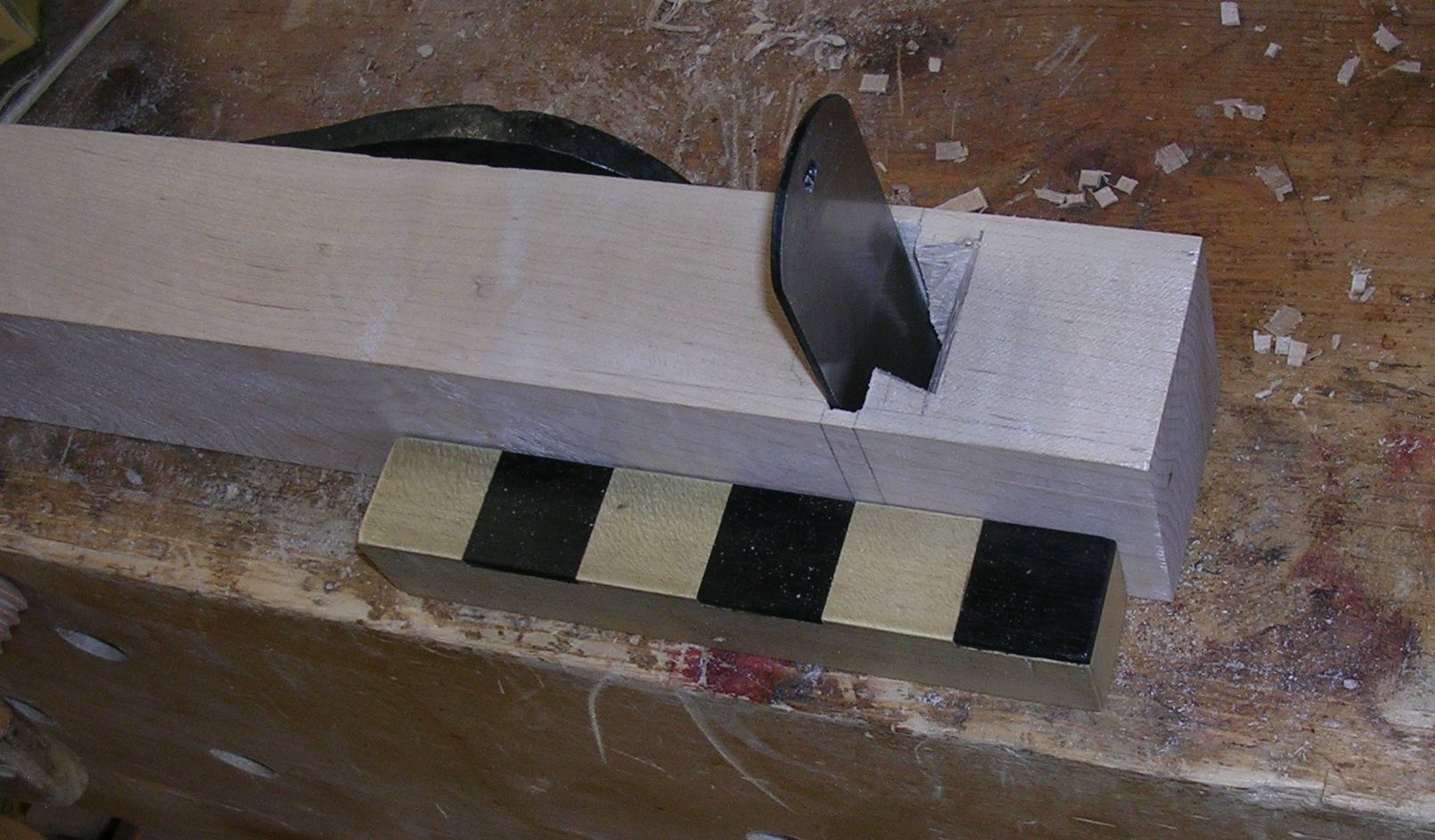 While still attacked to the long piece of wood, which makes working on it a lot easier, I fitted up the blade.  I then laid out the outline of the plane and used a small un-backed saw to mark out the end of the plane.  I also connected the lines from top to bottom on the front end to get the sides to shape.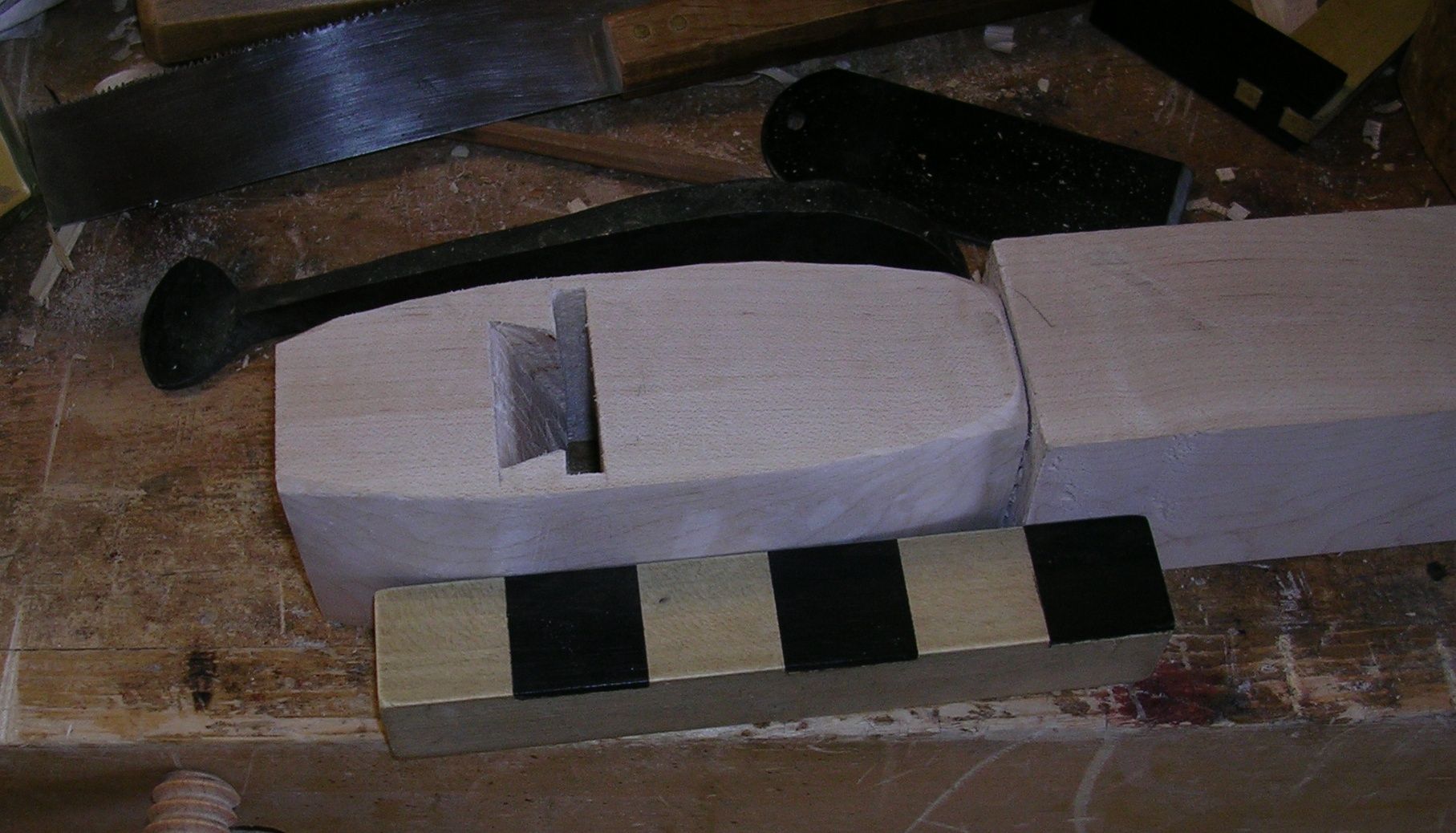 I used chisels from 1/2″ to 1 1/2″ to shape the sides to the coffin shape.  I did a bit of scraping but will need to spend more time putting it in good order.  It took me 3 hours to get to this point, a couple more hours and it should be done.
Stephen