Well I finally got it finished, had problems with punching the holes in the blade.  The steel proved too difficult so after sharpening a twist drill bit, I used a gear drill to make the holes for the rivets.  I upset some barbs on the edge of the tapered tang with a cold chisel.  These will grip into the handle, I also used liquid hide glue to glue the tang into the square mortise. 
The saw is a bit 18th century, a bit Dutch with a little American thrown in.
I first fit up the yellow brass ferrule to the handle by using a slitting gauge to score the shoulder, then going cross grain removed the extra wood, then a float to make it round.  Once the brass ferrule was fit, I scraped down the cherry handle to make it fit smoothly.  I then used a gimblet bit in a brace to drill the hole for the tang.  I used a 1/8″ chisel to square up the square tapered hole.
I used the saw to rip a maple wedge for a toothing plane I am working on.  I tried two different grips, the first with the index [trigger] finger pointing forward.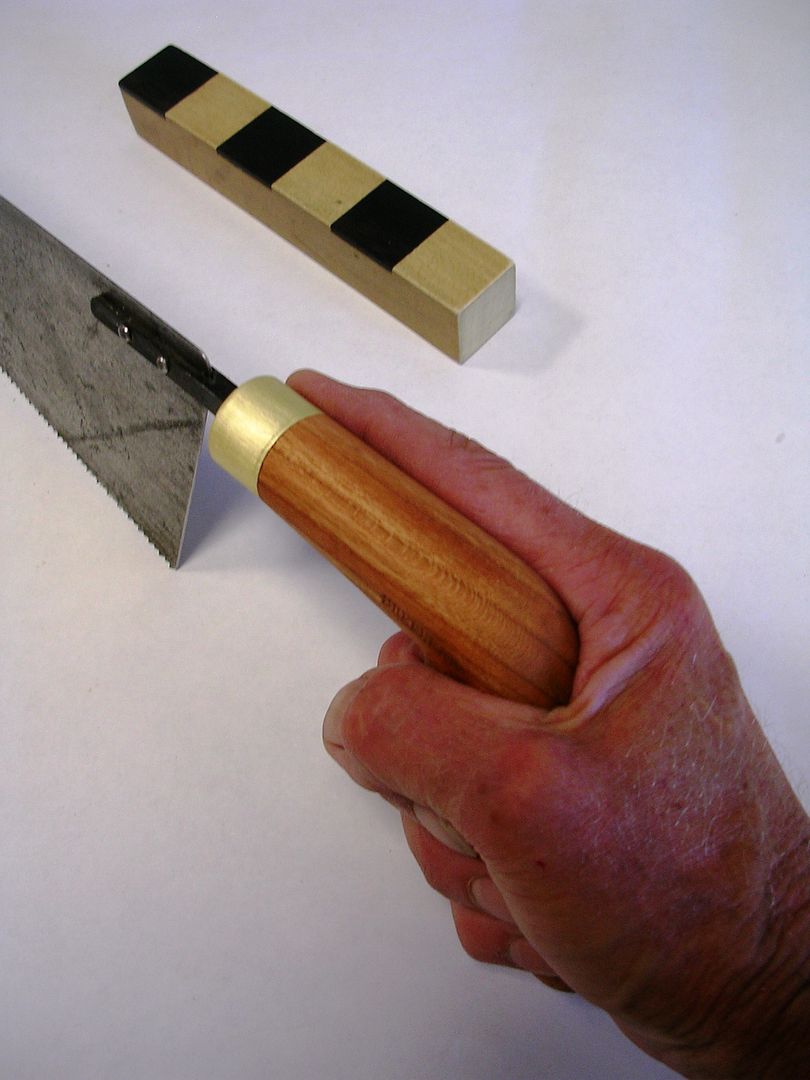 This seemed awkward to me so because I had made the handle large enough for four fingers, this grip, which was much more comfortable and I felt I had more control over the saw.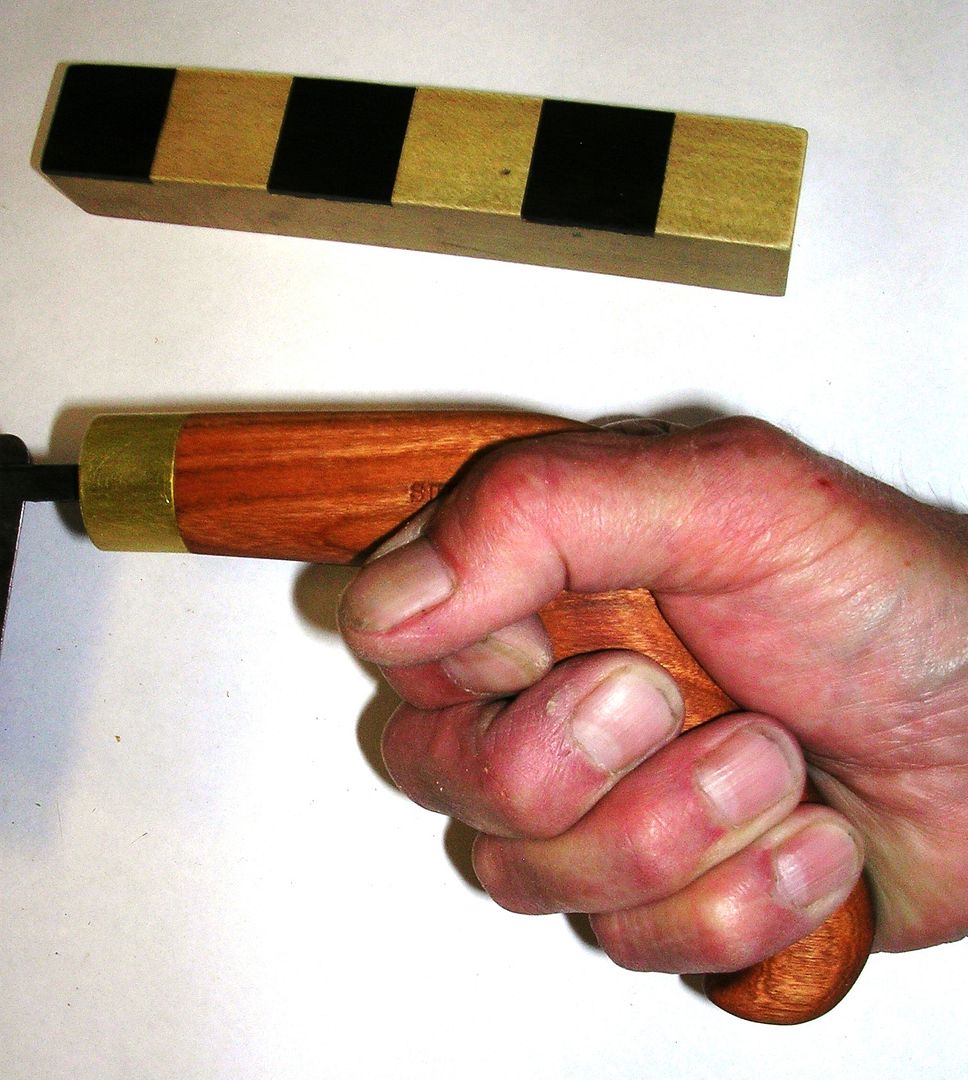 I should have cleaned my nails before this photograph.
Stephen