I got some nice curly maple and decided to make up some more tool handles.  I make square/octagonal tapered handles and all of my shop tool handles match, including a broom handle.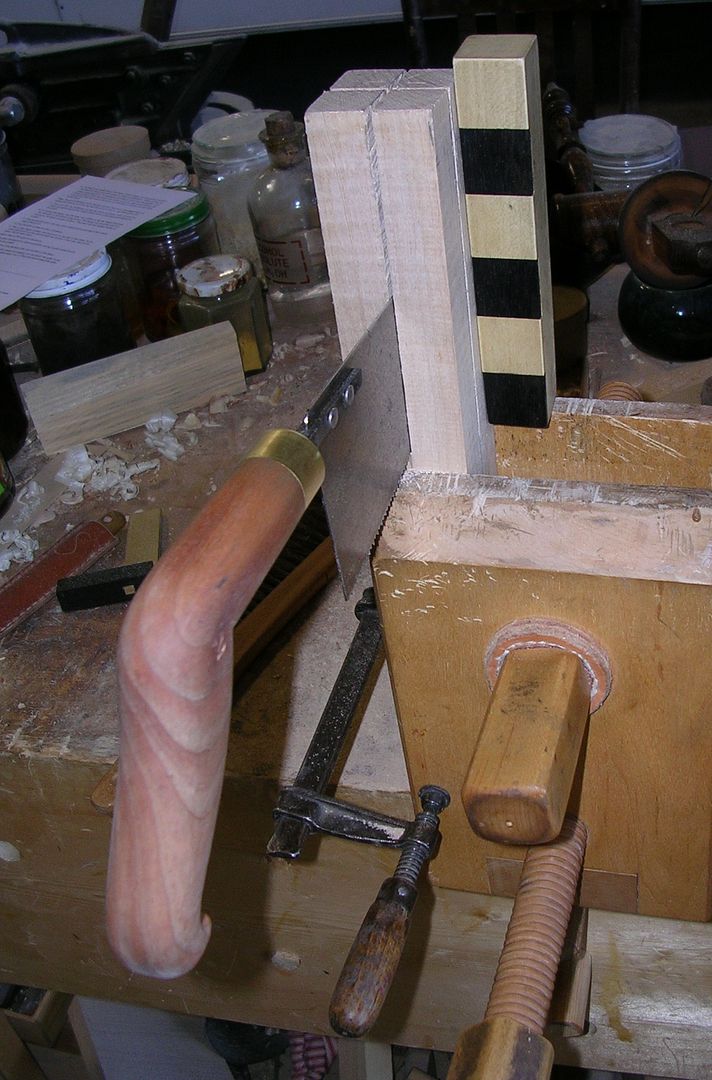 I used the pistol grip saw that I just made to rip the square into 4 sections.  I added the clamp to help hold the piece while I ripped to depth.
I also used the saw to crosscut the pieces to length.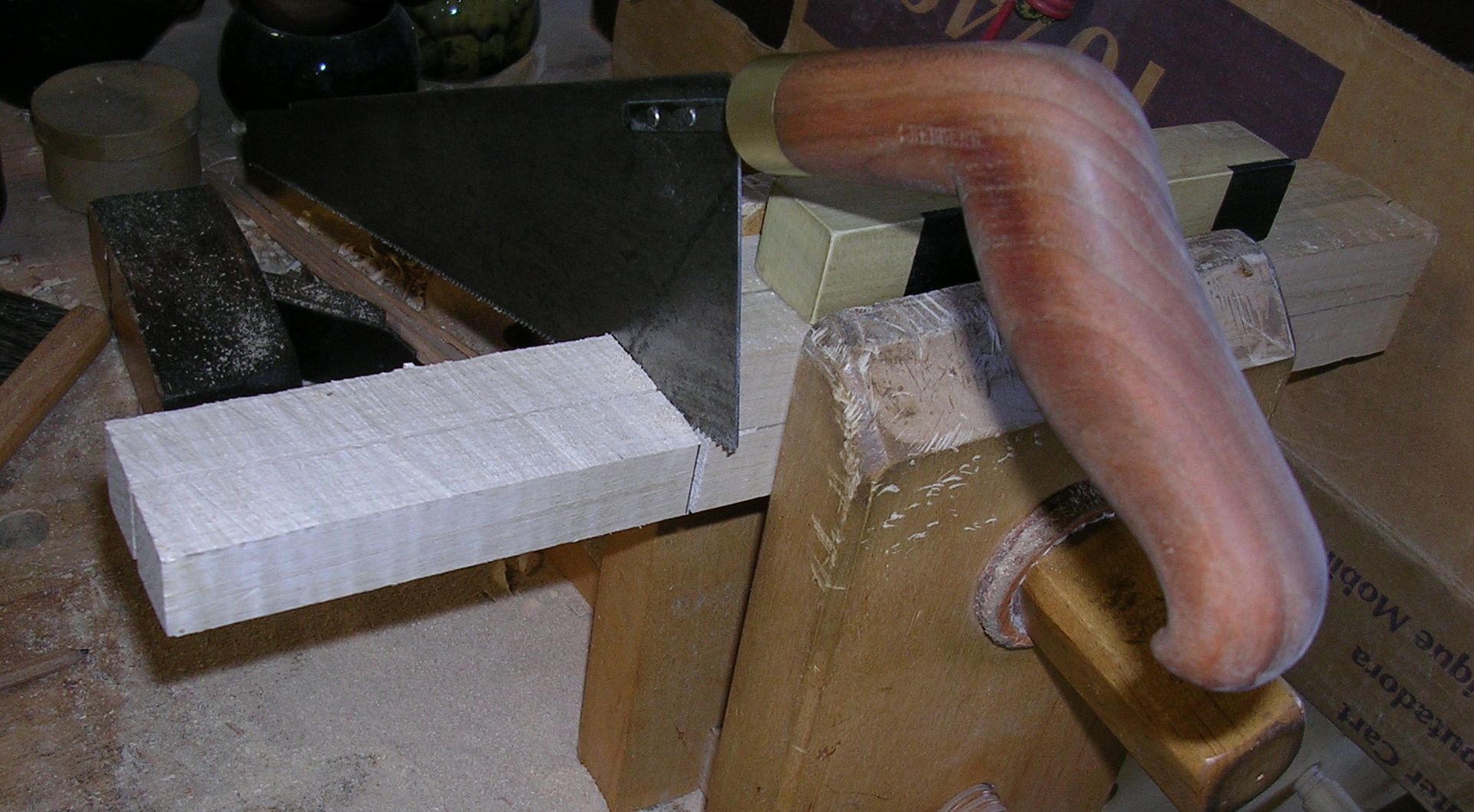 I shaped them on a bench hook with a small smoothing plane.  I planed them square with a bit of taper, then knocked off the corners and brought it to octagonal and with the proper taper.  I used a scraper to smooth, then got them wet to raise the grain, then scraped them again.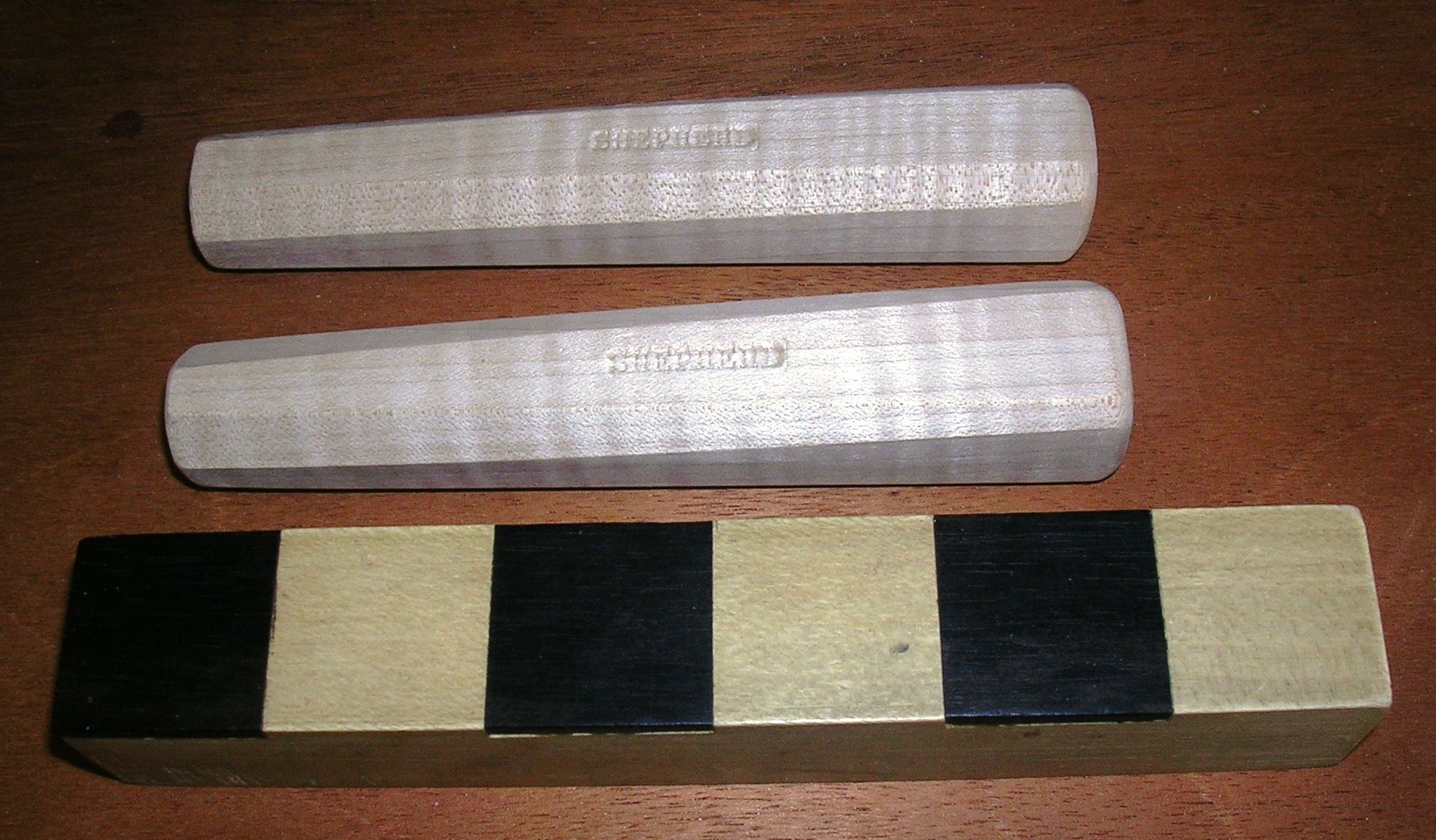 I also did a 'repair' on an iron bed I am restoring for a client.  The bed had been painted with many layers including some sponged on bright colors, so I had it sandblasted.  There was a cast piece missing when it was brought in.
So I shaped a piece of pine to fill in the missing.  I cleaned the iron with alcohol applied liquid hide glue to glue the replacement piece in place.  I will fill it when it dries and the bedstead will be painted with white oil paint.
Also got a few more things done today, so it has been a couple of productive days in the shop.
Stephen