This diatribe on drilling and boring has inspired me to redesign the tool cabinet that took me 30 years to build.
Now of course it took me a week to build this cabinet but it took 30 years to decide on a design.  The cabinet has a drawer in the base, two doors, with a shelve for storage of tools not in common use.  I redesigned the right side of the center section of this cabinet.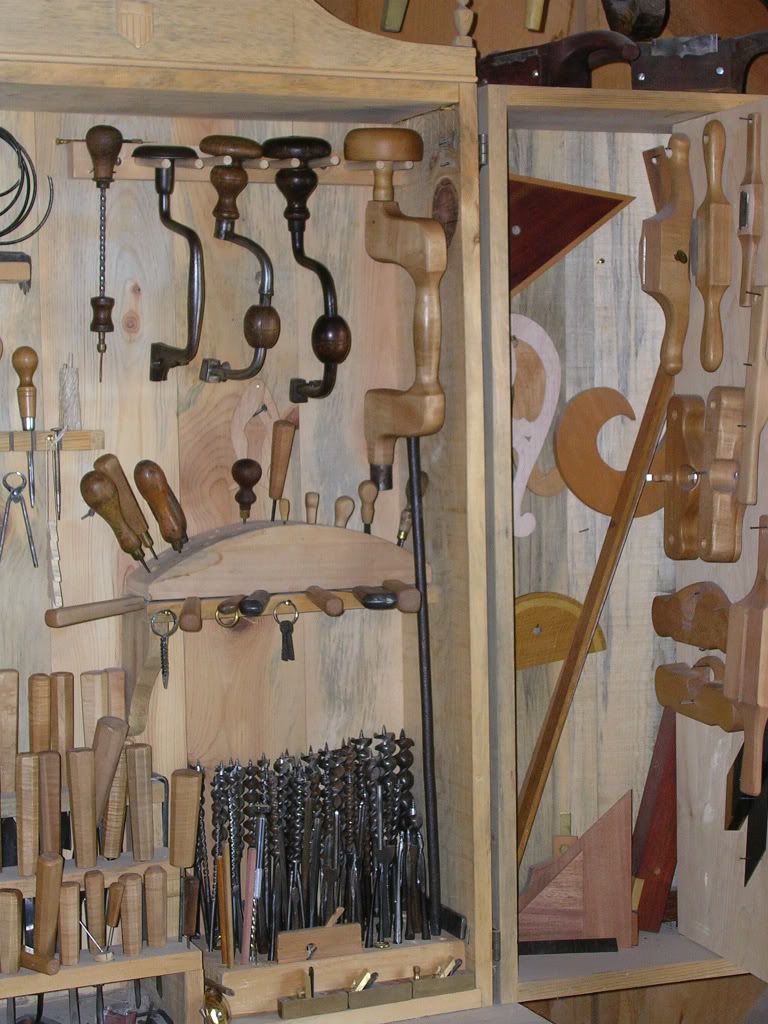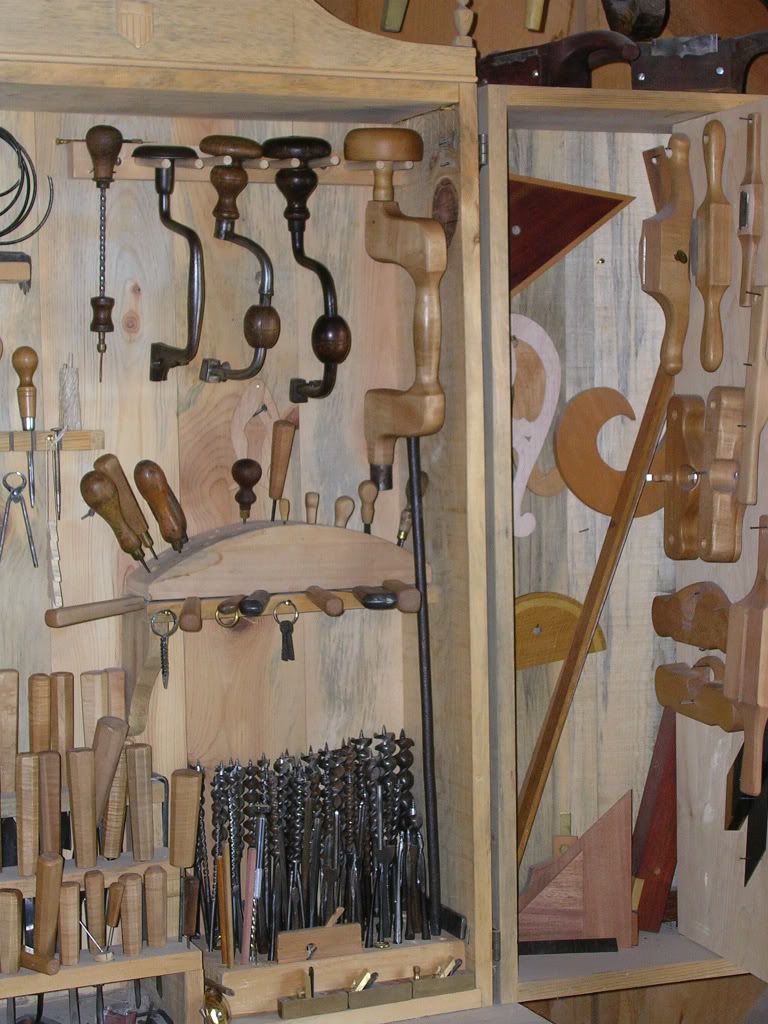 My drill bits are all in one place and the braces are no longer hanging off the pediment of the cabinet but have a place inside.  Having all the bits in one place is a good idea and they are lower now so it is easier to see the size of the bit I need.  I think this is a good design, but I thought the previous iteration was good too, but it wasn't, experience changes everything.
When making a tool cabinet it is important to make sure you can change things over time, adding more tools, getting rid of tools you don't use.  Attach things with screws so you can move and change things as needed.
Now I need to redo the screwdriver holder, that will be simple.  Maybe I should post something about chisels to inspire me to redesign/redo my chisel rack, too small but a good design as there are no sharp blades exposed, it is just not big enough.
Stephen