I needed to handle up a hot cutter, a tool used by blacksmiths to cut pieces while they are hot.  This is an unusual shape in that it has a curved blade.  The head can be reversed on the long handle and the tool is struck with a hammer to make the cut, in this case curved.  It could have other purposes.
I started with a split of hickory and with my mallet and froe, I split the wood down to the thickness I needed.
I then used my Ft. Meigs axe to take off the sharp edges and smooth down the top to fit in the head.  The curved blades allows me to hew the side of the split of hickory.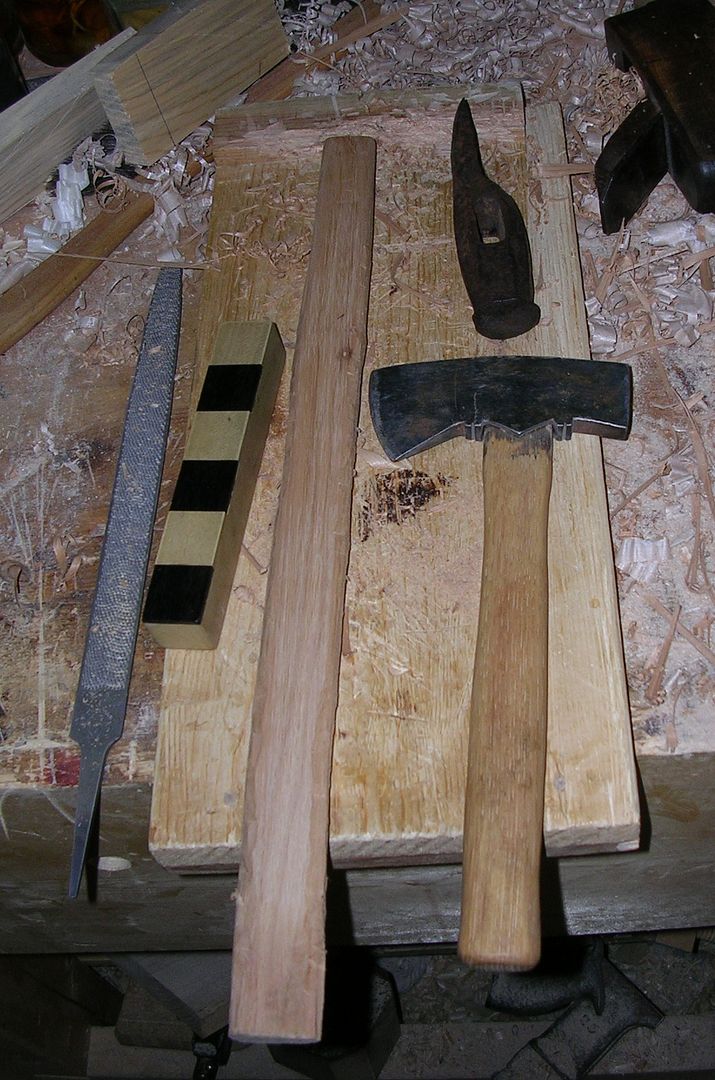 I used bot a rasp to get of the real rough stuff and a card scraper to smooth off the handle, but I held it in a different manner that allowed me to exert a lot of pressure making the work go quickly.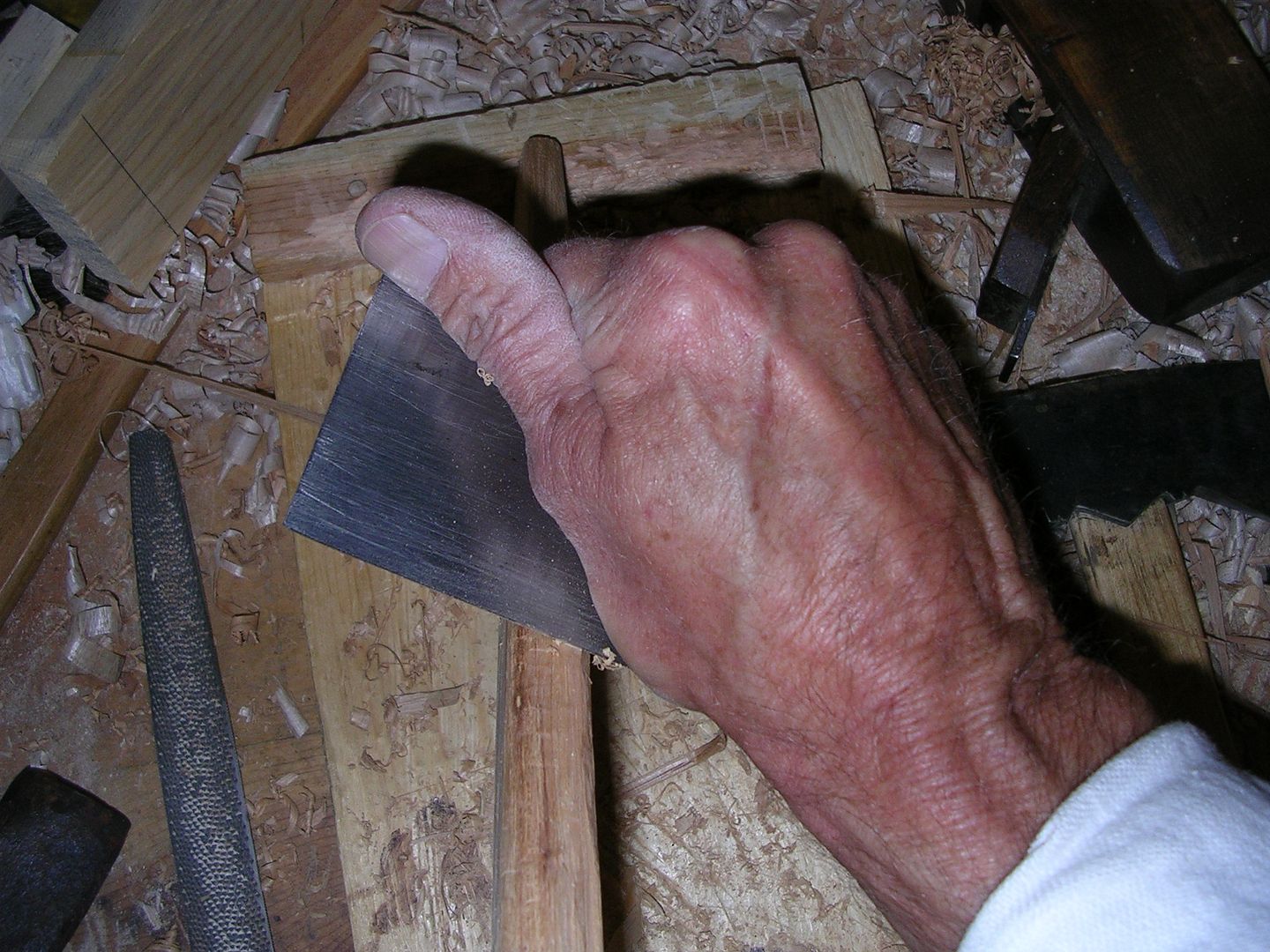 I also used another grip for the finer finishing work on the hard hickory handle.  I held the end against the bench hook.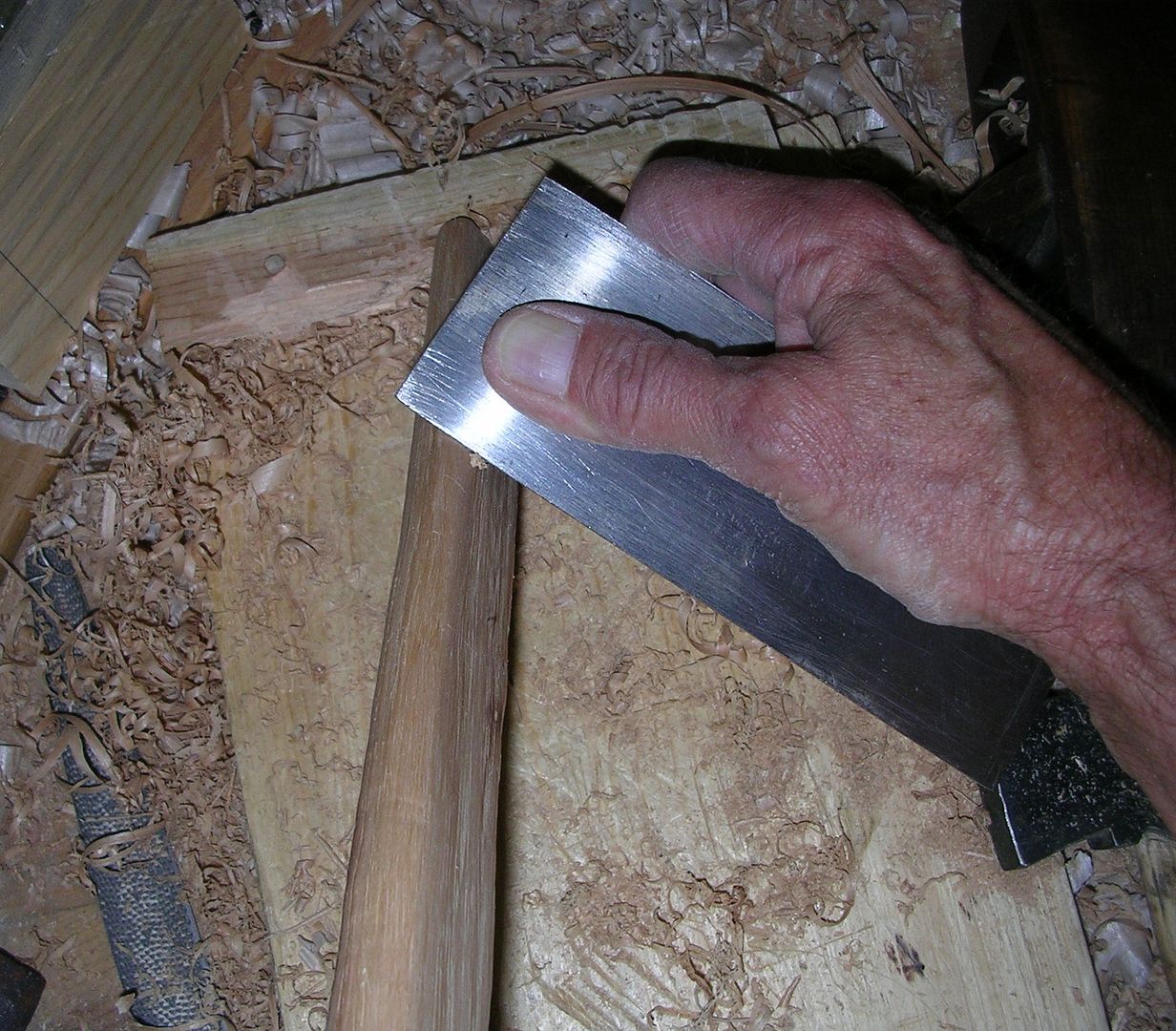 Here is a picture of the head of the hot cutter.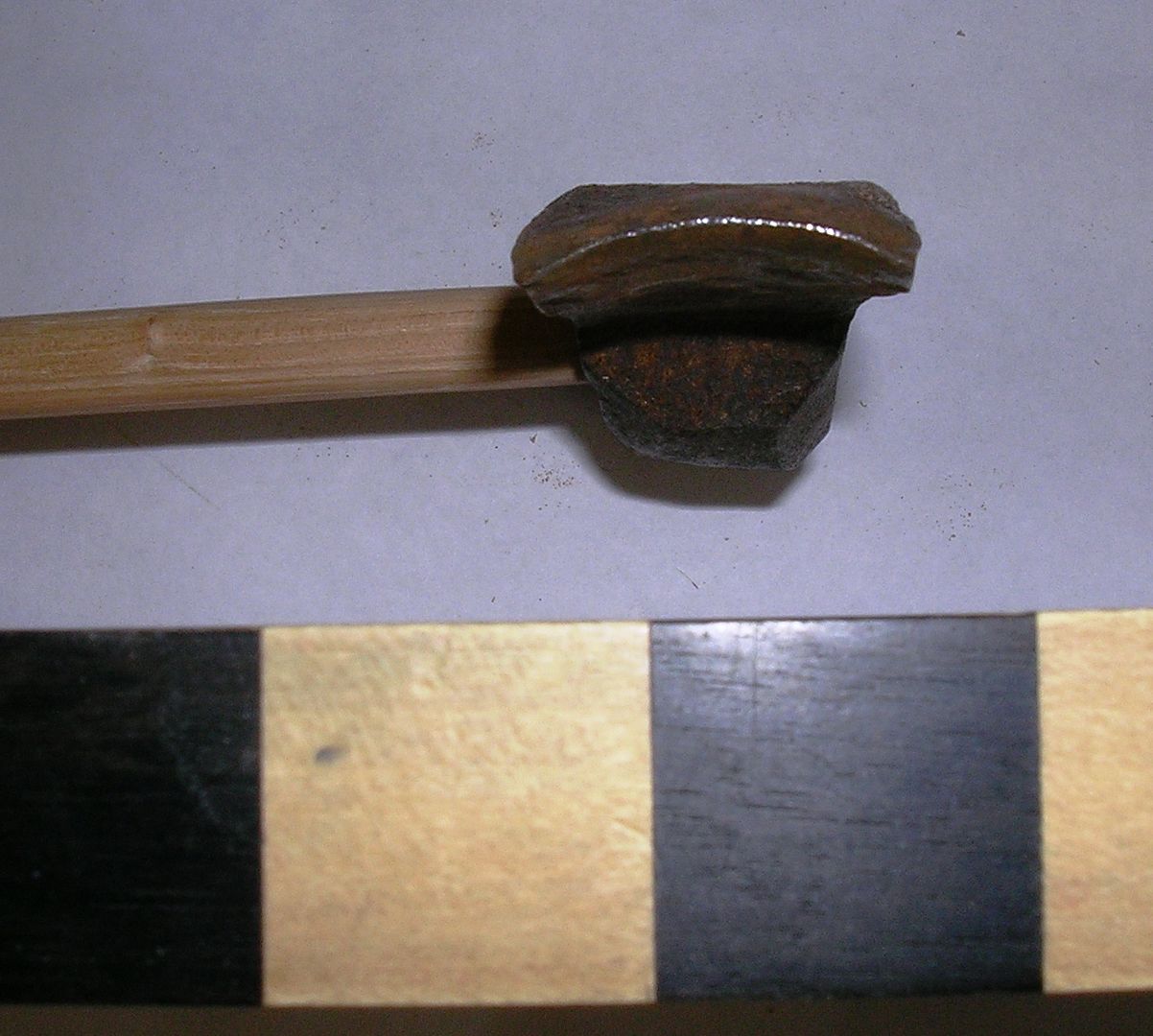 And another view of the handle and hot cutter head.
And the other side.
Before I put any finish on the handle, I do as I do with all pieces made of wood, I raise the grain with water and smooth them off.  This insures that in the future when the wood gets wet it won't swell again.
I will scrape it off and apply a coat of walnut oil, followed by a coat of linseed oil.
Stephen