The handles on late 18th early 19th century wooden spokeshaves are a little more utilitarian than those on later models.  Later versions have thinner handles that flair out on the ends and I must admit look quite attractive.  But most of the early styles the handles are straighter with not much attempt to embellish.
The upper spokeshave I have had and used for several years.  A friend made it for me as a joke after I showed him my little bronze spokeshaves.  I made a dogwood handle and as you can see by the wear, it has been well used.  I showed some traditional spokeshave blades to Mark Schramm, Master Blacksmith, in order for him to reproduce them.
The first one he made and delivered this weekend and I couldn't resist making a handle for it and put it to use.  I selected curly maple and made it thicker to raise the handles up a bit, helps in close work.  A coat of linseed oil/turpentine last evening and here it is.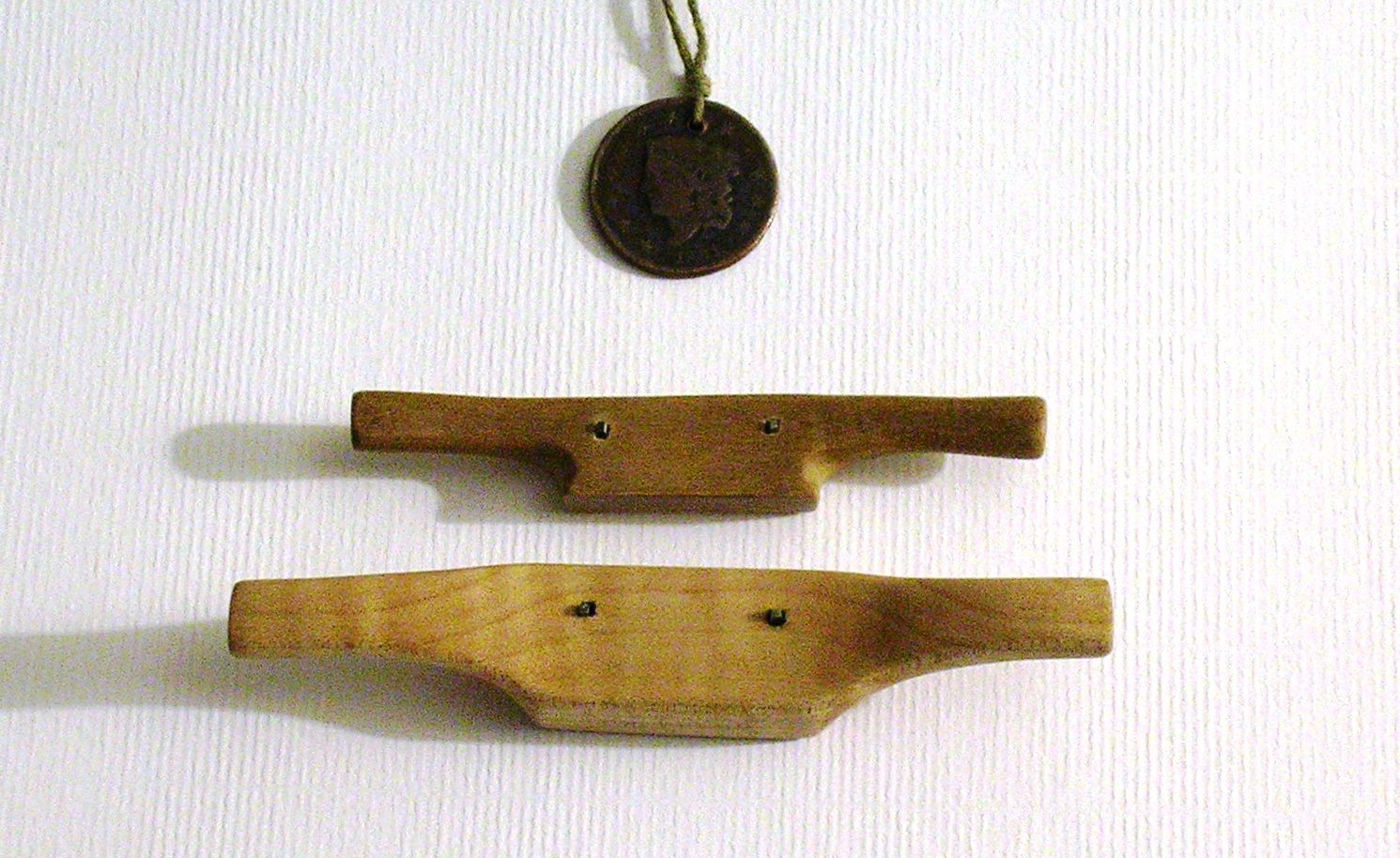 The 1831 penny is there for scale [it is 1 1/8″ in diameter], and yes I am a Copperhead Democrat.  The traditional tangs are friction fit into small square holes that I worried through the wood.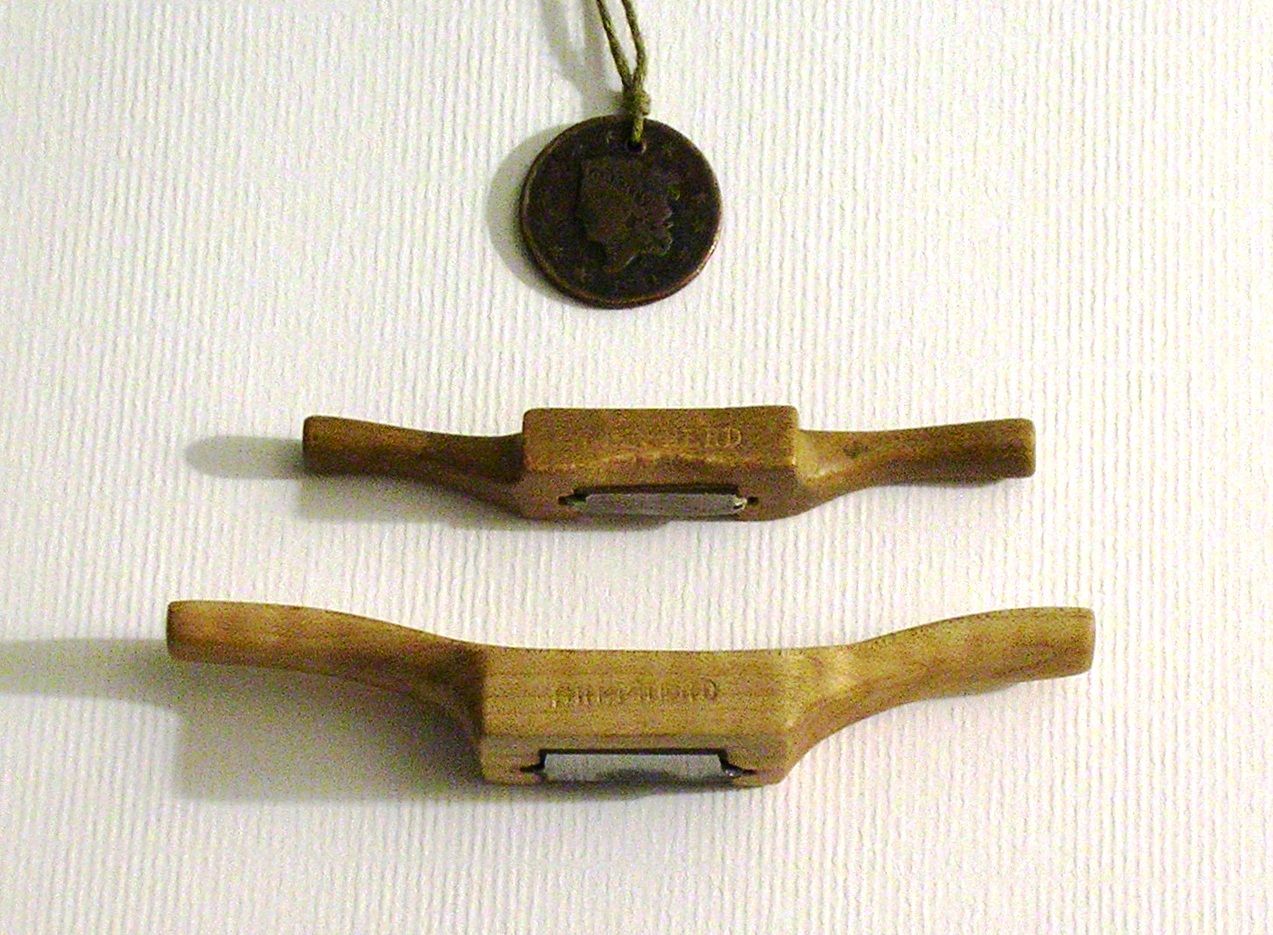 I sharpened the blade with a fine file then honed it on a soft Arkansas stone then a leather strop.  It cuts beautifully with its extremely low angle blade.
Stephen