I have on occasion got a nut of one sort of another with two nuts in one shell.  I got these hazelnuts in with some mixed nuts in the shell.
This one is a double nut and shell.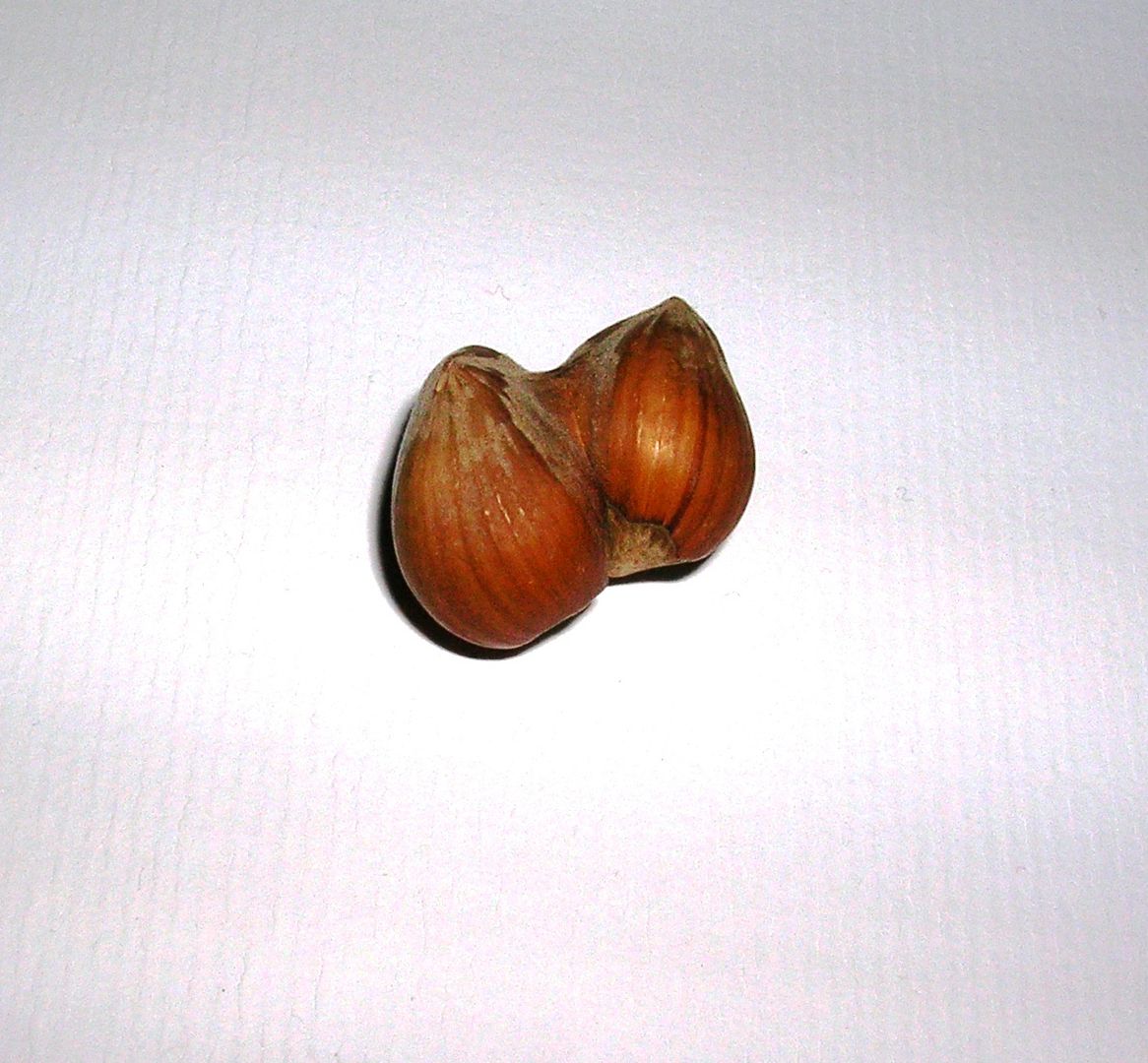 And naturally one nut is bigger than the other.  And as usual one hangs lower than the other.
What, they grow on trees?
Stephen