And this saw blade has Zero (0) teeth per inch.  Inspired by an artifact, this is a reproduction of an early cheese slicer.  On the original only the iron frame was extant, the wire and handle were missing.  I needed a cheese knife/slicer/saw, so I asked Mr. Schramm, Master Blacksmith to make one up.  And he made three, two of which I still have to handle.
I would normally make up all three at once, but I needed one for my kitchen so I went ahead and handled one up for myself.  I have several square tapered curly maple handle blanks, so I just grabbed one, marked the center and using a 1/4″ gimblet bit drilled a hole to the desired depth.  Then using a small 1/8″ chisel I worried the hole to a square taper.  I also used a 1/4″ chisel to flatten the inside cheeks then a small square file to finish up.
After I fit the handle, I used a small cold chisel to upset some barbs on the corners of the tapered tang.  I then gave the handle a coat of Hemp Seed Oil before driving the handle onto the tang.  At last something to do with all my piano wire.  I put the iron frame in a clamp and compressed it while I twisted the ends of the piano wire.  When I removed the clamp, the wire went taught.  When plucked I believe it is R sharp.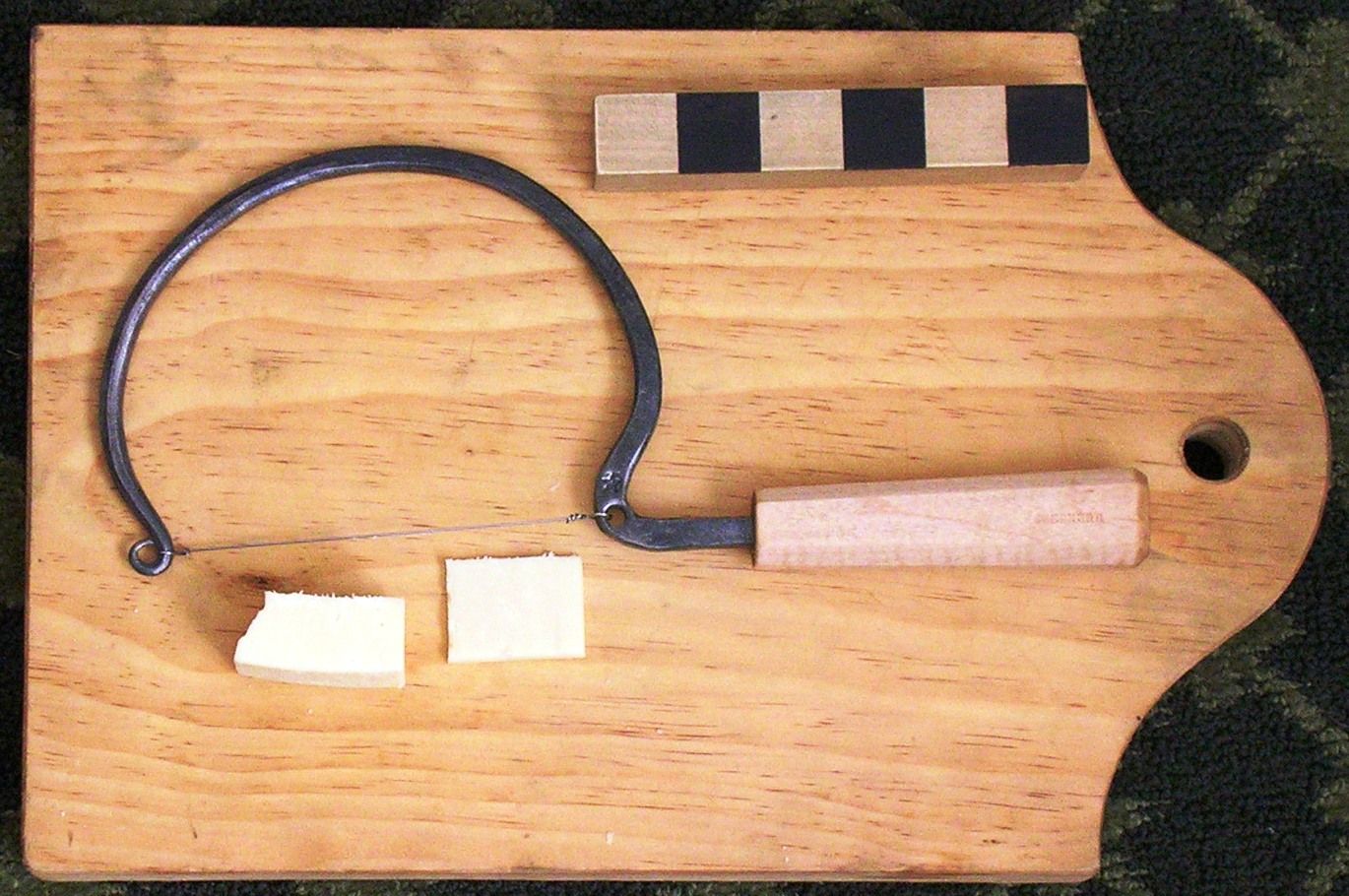 And it works on some hard Parmesan cheese.
Now it is on to handle the others and make a handle for that spatula as well.
Stephen