At the local swap meet yesterday, I picked up a few items; a stamped '1 quart liquid' tin pitcher, a fancy roster nutcracker, some Army Engineer's Brass Buttons [not sure of the age yet] and a silver tea caddy?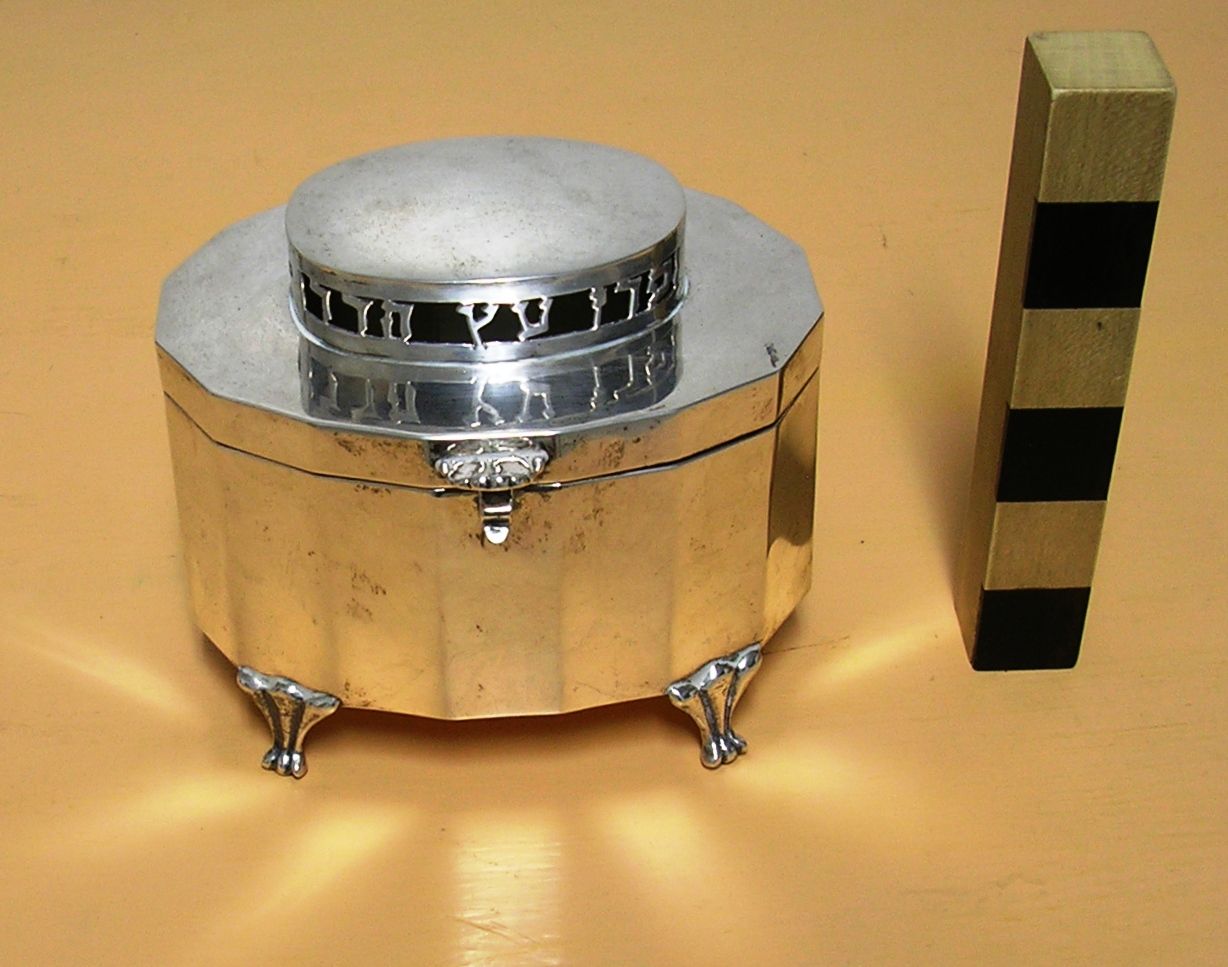 I spotted this at a vendor whom I have never dealt with, mostly modern stuff, but this caught my eye.  At first I thought there was something sitting on top.  When I got closer I saw that it was a raised cupola or turret that was pierced with Hebrew writing.
This is on the front:

This is on the reverse:

I have no idea what the purpose of this is and am hoping that someone may shed some light on the subject.  They were asking $12.00, but I had to beat them up on the price and got it for ten dollars.  It weighs 14.5 troy ounces and is marked 925 Sterling.  It passed the acid test and is sterling silver.  Lets see at the current price of silver, I did alright.
Stephen