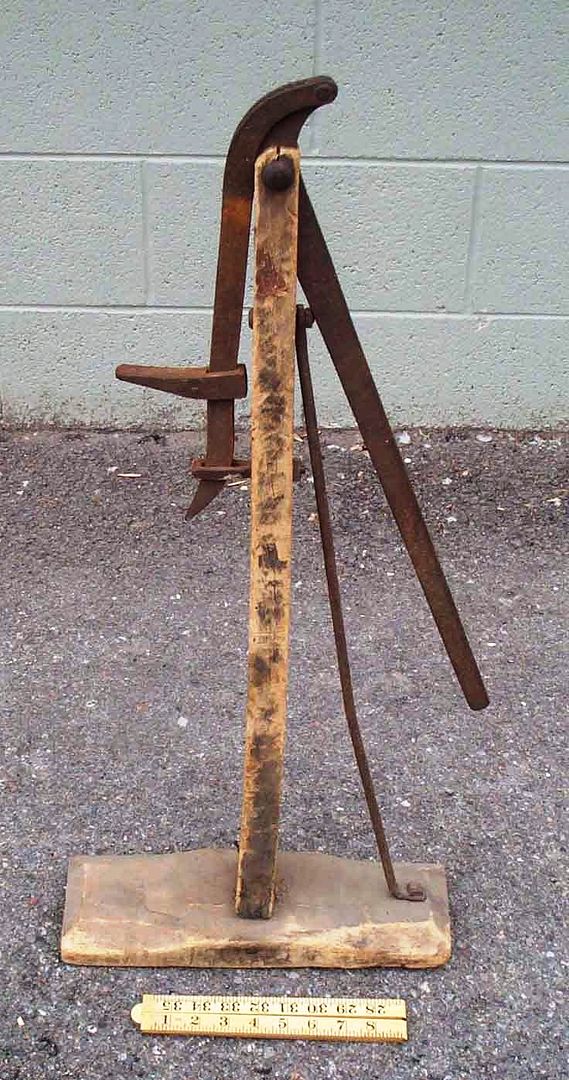 Of course you all know the Jack Plane; Fore plane, Moxon said it was called the fore plane 'because it was used before you come to work either the Smooth Plane or the Joynter.'  Twelve to 18 inches long, open or closed handle and with a radius [convex, cambered, etc.] blade.  All of the marks you see on the underside of old furniture are not made with a scrub plane [which is used for edge reduction] but are made with the Jack Plane.
Short for John.
Jack, a man or the figure of one.  A man of the common people, a lad, a fellow, chap, 'knave'. 
Royalty in playing cards, just below the Queen, in hearts, diamonds, spades and clubs.
A familial appellation for a sailor, Jack Tar.
Various contrivances consisting of rollers and winch.
A wooden frame for sawing wood or timber upon.
A machine for lifting.
A clockworks machine; clock jack, chimney jack, etc.
A device used instead of a boy to remove boots, a boot jack.
A wooden wedge to split rocks.
Part of a virginal, spinet or harpsichord made of wood that holds the quill that plucks the string.
An engine to lift a carriage or wagon.
The least bit, a whit.
In bowls, the mark or target set out for the bowlers to take aim.
A farthing.
A term for money
A coin with a head on both sides for cheating.
A half a pint.
A roasting jack for cooking meat, etc., before a fire.
A fire basket [cresset] for illumination when hunting or fishing at night.
A male hawk or mule.
Some birds and fish, e.g. young pike.
Jack bat is a vessel for straining wort during brewing.
A pitch or wax lined leather drinking tankard.
A small navel flag.
Jack rafter, timber, etc., that which is shorter.
Jack in a box, a large wooden male screw turning in a female one.
'Cutting out top near its size, a long bridge and jacking off ditto.' 1833 New York Pianoforte
Jacked over
Rough Jacking
Every man jack of you.
[These are old usages; there are other modern terms that have also used the word 'jack'].
I met Jack about 25 years ago at coffee one morning, nice guy.
Stephen