Prior to World War II (1945) all furniture was glued together with what everyone called 'glue', that being animal or hide glue.  It is great glue for that purpose and because it is reversible, it is very easy to repair.  Simply clean off any dirt, old dried glue will be reconstituted when new hide glue is introduced.  You can use heat or steam to soften hide glue and it cleans up with water.
So far this year I have repaired 4 pieces all of which were 'repaired' with modern glue.  Two chairs were particularly insidious in that they needed to have the factory woven cane replaced and remnants of the old had been glued in with modern yellow glue.  To make matters worse the spline wasn't normal rattan it was maple, what a nightmare. 
Then a recent chair glued with expanding poly-urethane primate glue.  'Great at void filling!' they tout, but the void is filled with hundreds of little voids with no structural strength.  And it is nasty to remove.
You can see the fuzzy foam that did not tighten the joint but forced it apart.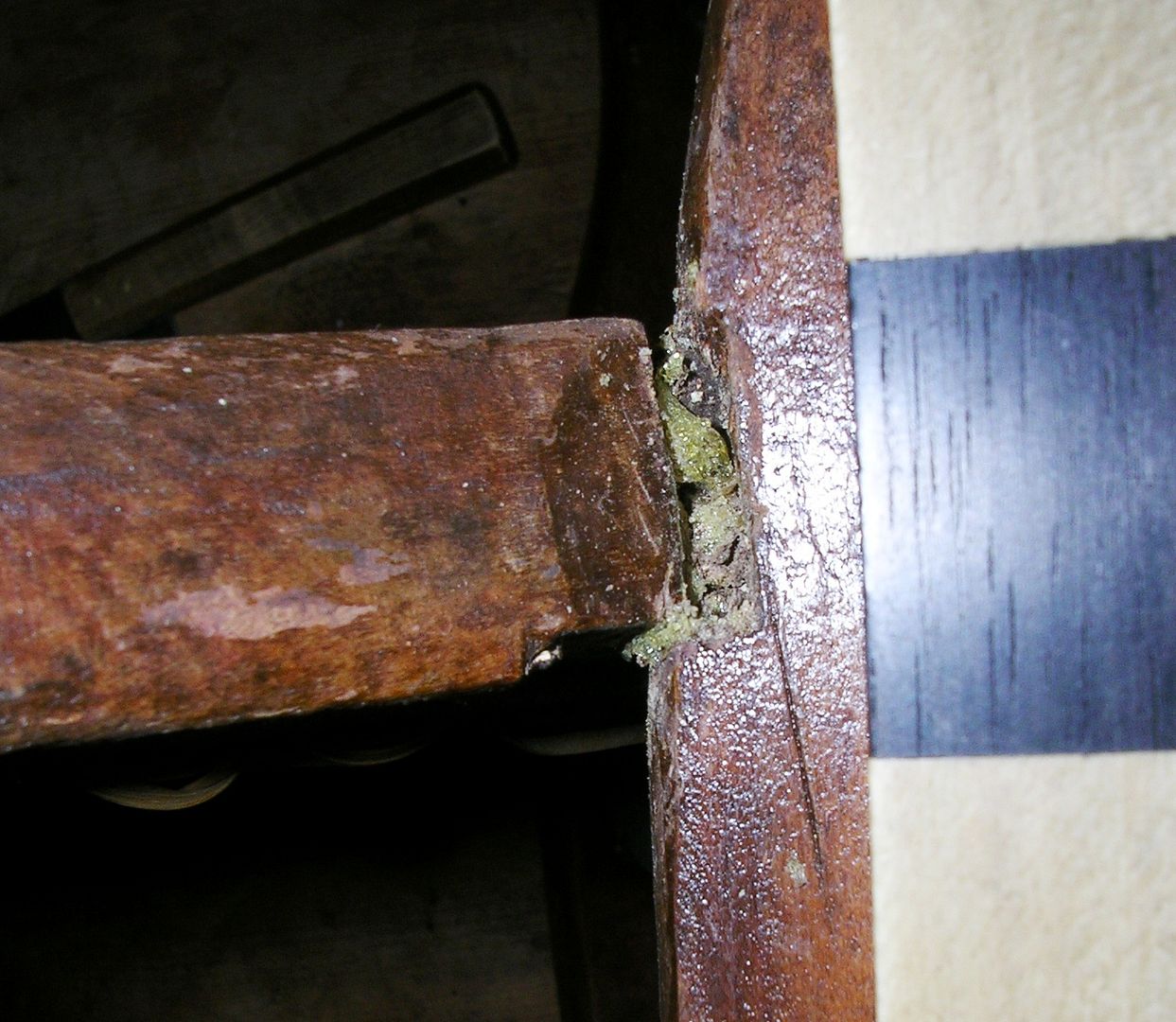 And look how it filled that gap, lots of little brittle bubbles that required an hour to clean up two joints in this chair.  I used a broken coping saw blade to scrape the joint as I could not take it apart because of the intact caned seat.
So please if you are going to repair old broken furniture do not use modern glue; not white, not yellow, not poxy nor poly.  Get some ground hide glue and a glue pot or just a bottle of the liquid ready to use stuff from Titebond/Franklin or Patrick Edwards Old Brown Glue.  And if you are making furniture remember in the future it is going to break, so use hide glue so the person doing the repair is not muttering under their breath.
This post was originally much longer but I edited out all of the cuss words.
Stephen