Why don't they make finish cans look like this anymore?  Remindes me of a Dr. Bonner's Soap bottle label.
I am not sure of the age of this can but it is full and never opened.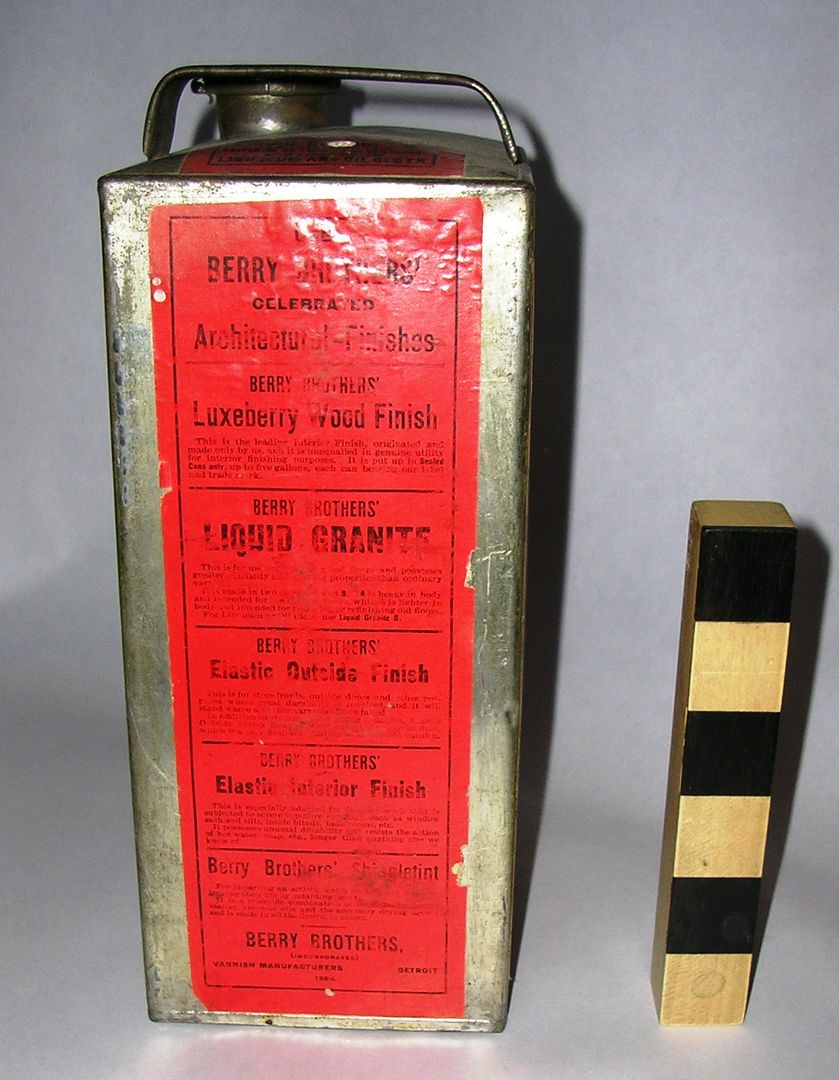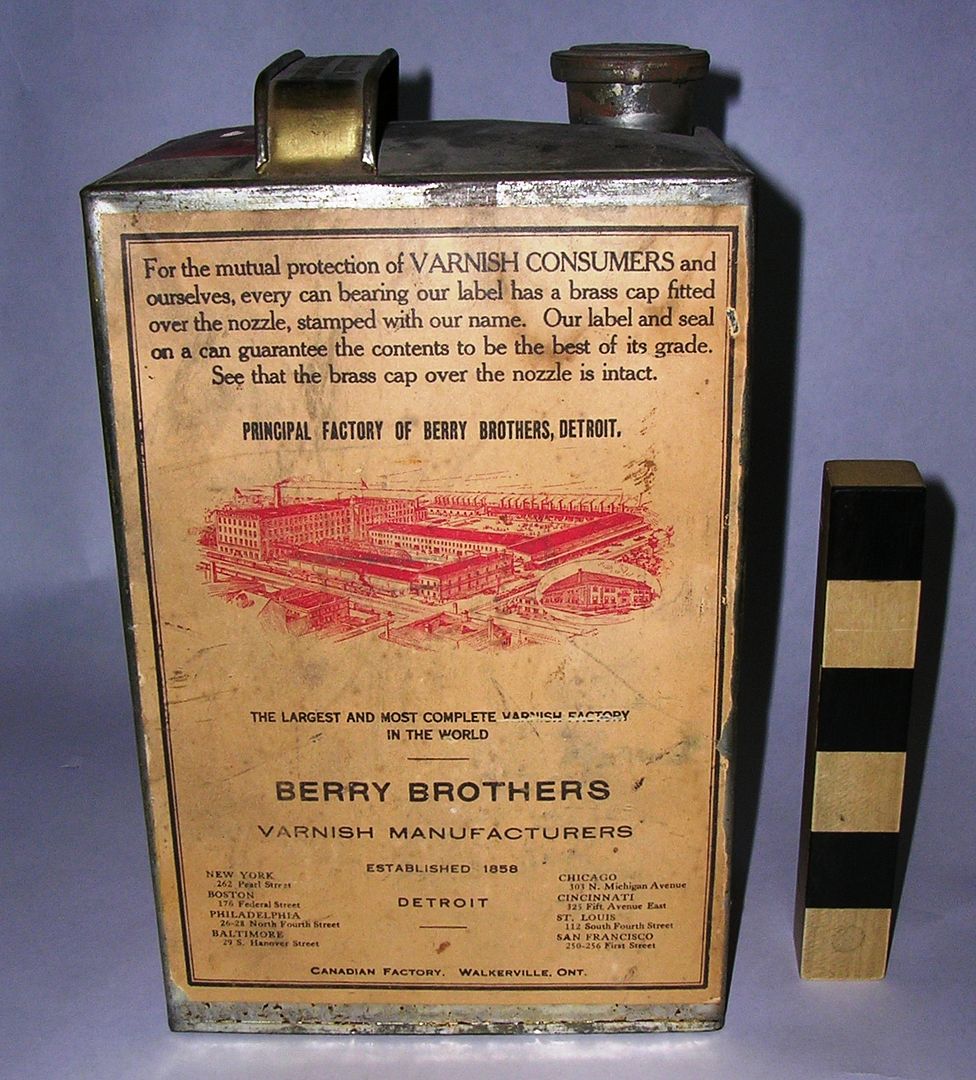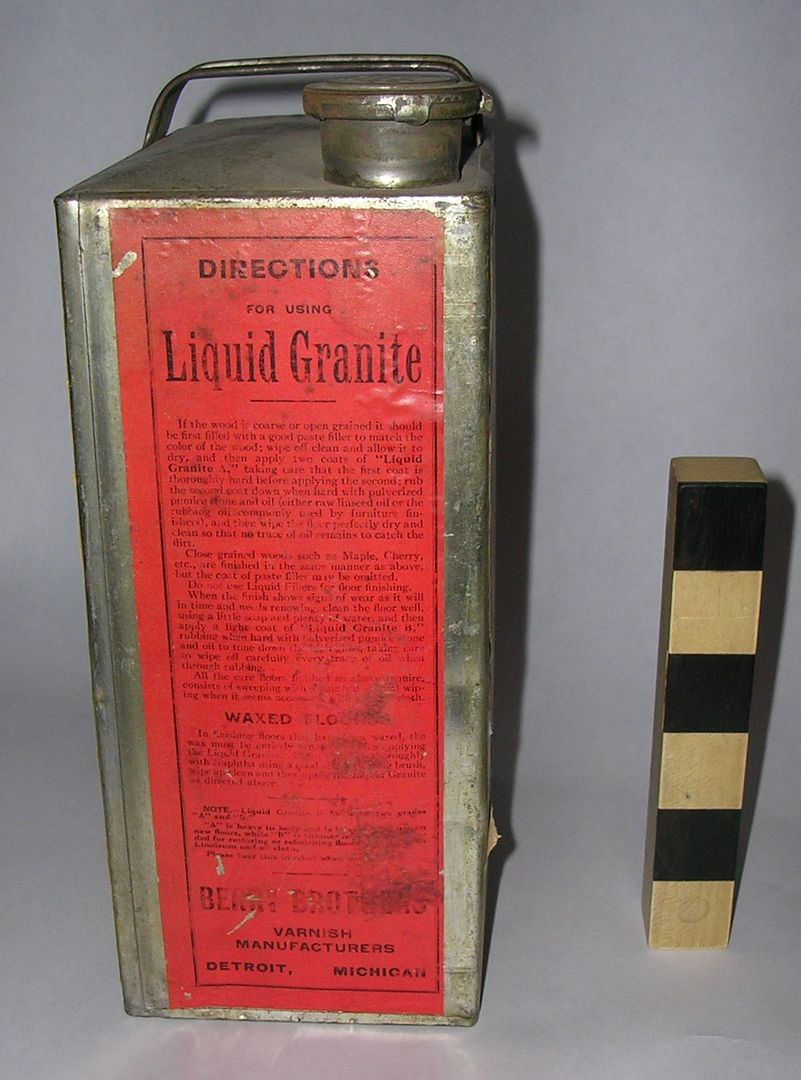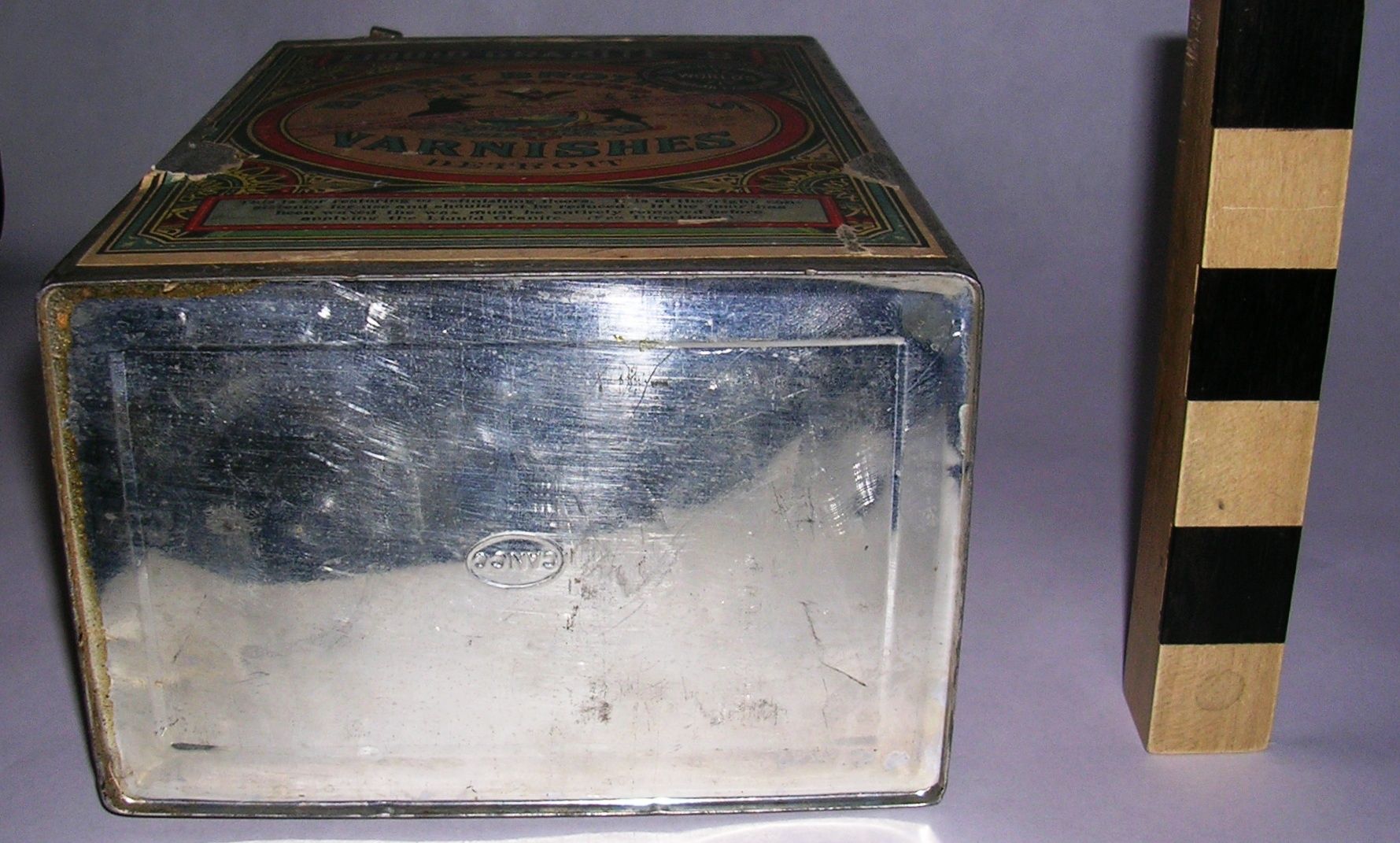 There is a stamp in the bottom that says: CANCO.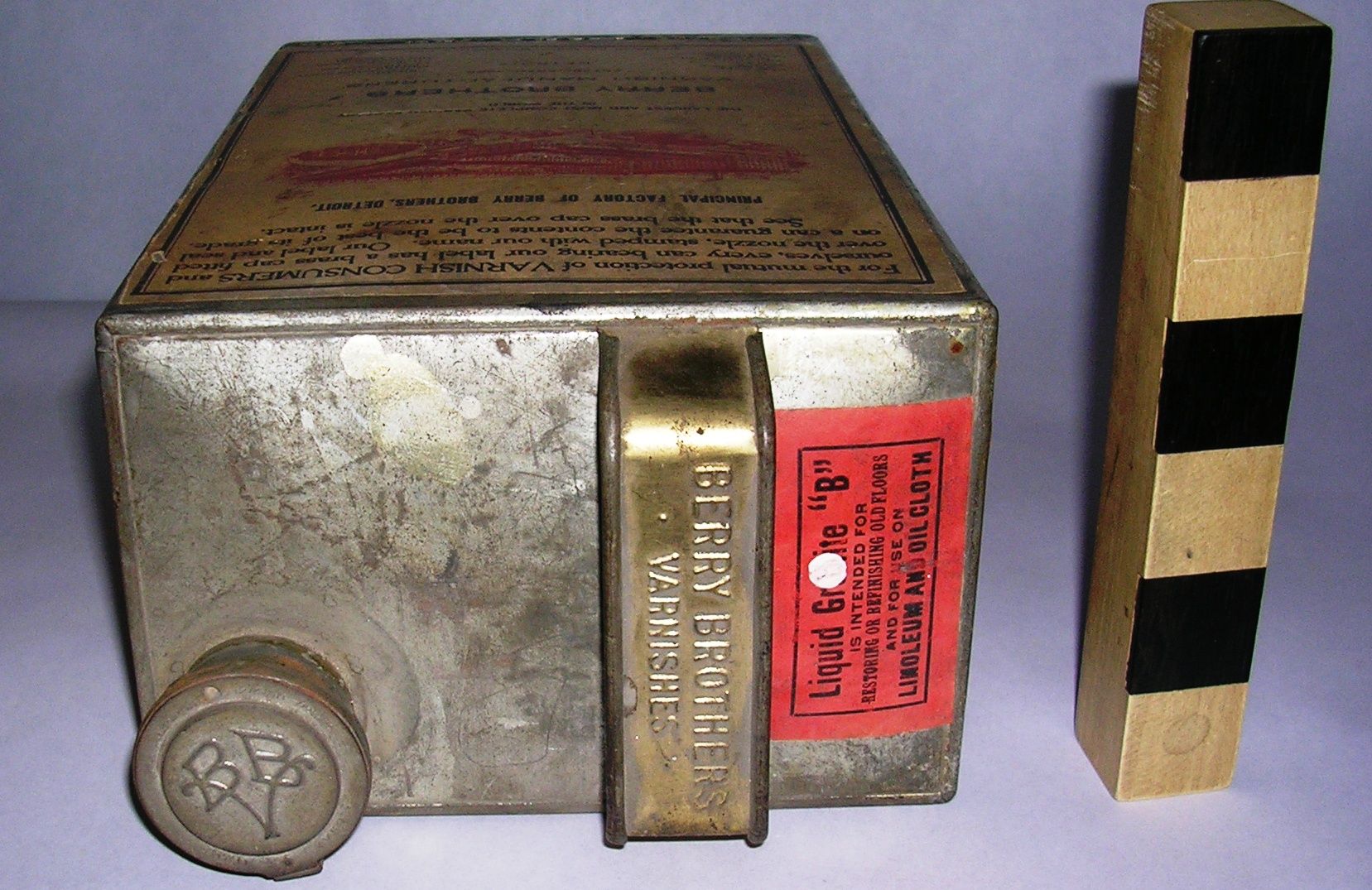 Even the top is attractive.  There is some bulging on the top and the lid is sealed and never opened.
Stephen