My new shop has an opening in the door that at one time held an air conditioner.  I have since removed the modern contrivance and this is what I have.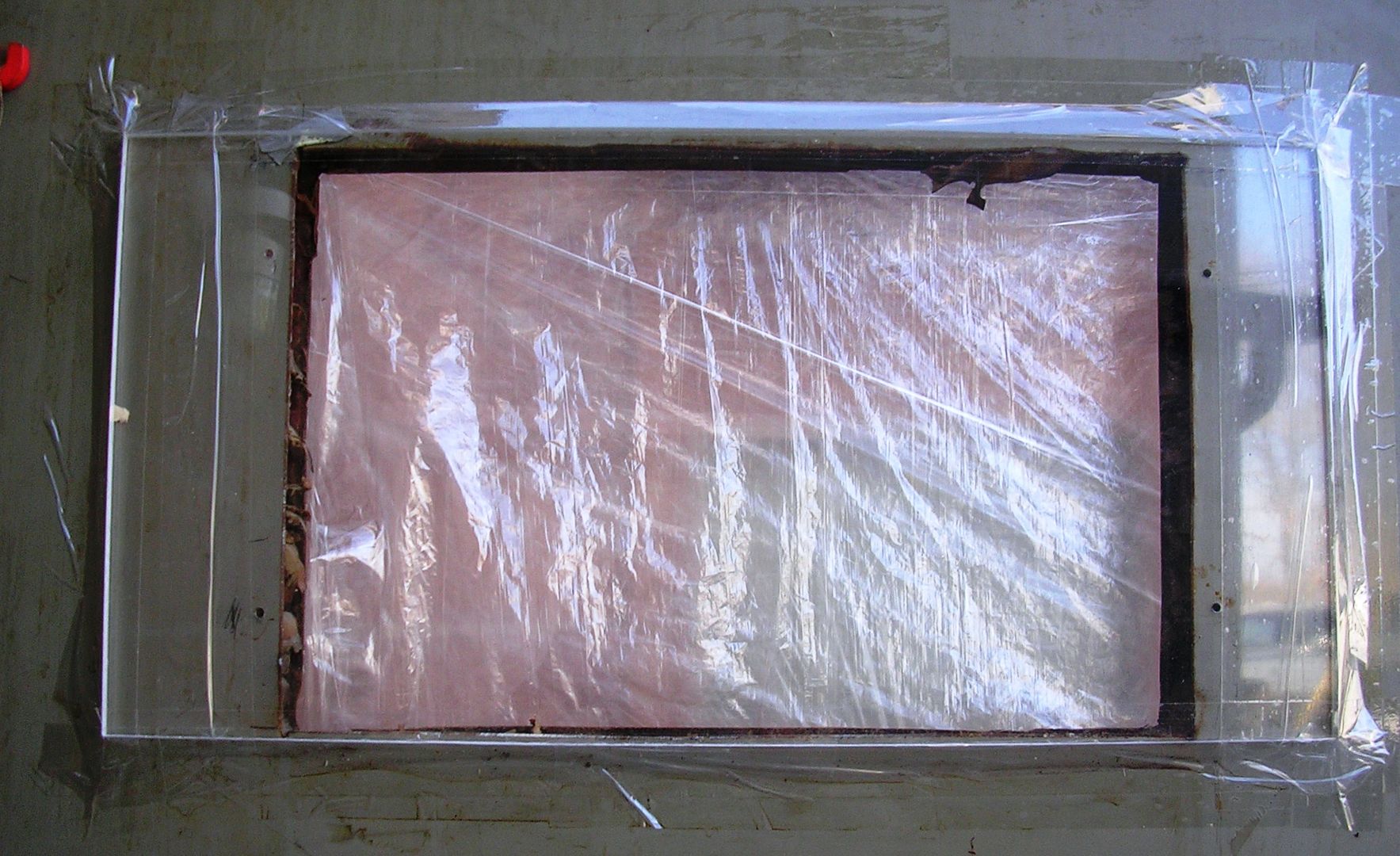 Does let the light through and doesn't look that great.  So I decided to make a simple window.  As I learned there is no such thing as a simple window.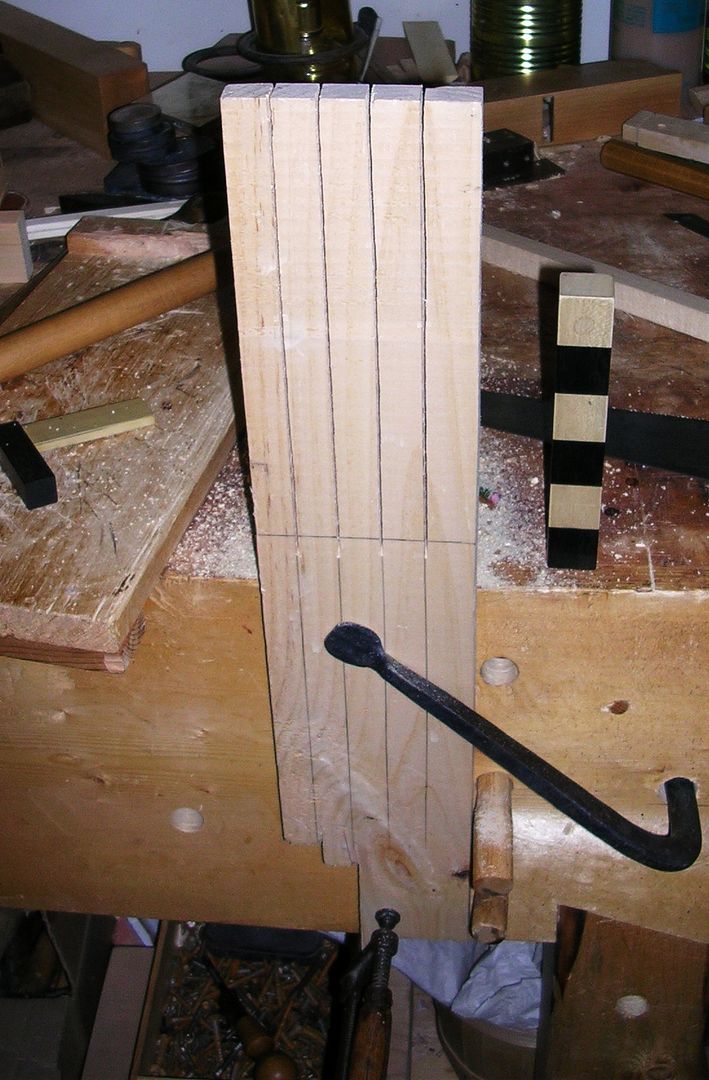 I first ripped out the pieces, mostly 3/4 inch pine with a stool of inch thick stuff.  For some of the parts I made multiple layout lines and cut them all at once.  Well one at a time anyway.
And not having a sash plane, seldom needed for what I do, but I sure could have used one on this job.  Instead I used a slitting gauge to make all of the rabbits.  So instead of shooting rabbits I was slitting rabbits.  I reversed the blade in the slitting gauge set it to 1/4 in depth and the fence to 1/4 inch wide.  I then slit out the small pieces of wood resulting in no waste or shavings.    I finished the cuts with the fine blade felt knife, which I need to add some nice snakewood scales.  I used the small waste pieces for some of the stops.
It has two sliding sashes that are saddle joined at the corners and will be pegged and glued with hide glue treated with alum to make it waterproof.  The rabbit joint went all around the inside of the rails and styles and I haunched the rails to cover the rabbit on the styles.
I will treat it all with linseed oil/turpentine mix and allow to dry before glazing the 'antique glass' lites in with zinc glazing pins and oil based glazing compound.
I will have to make a screen before spring.
Stephen