Now I have had this plane for some time, I had a thin Stanley blade for it but it wasn't right, way too thin leaving a gaping mouth.  It is a single iron plane and the new irons just didn't fit right, nor look good.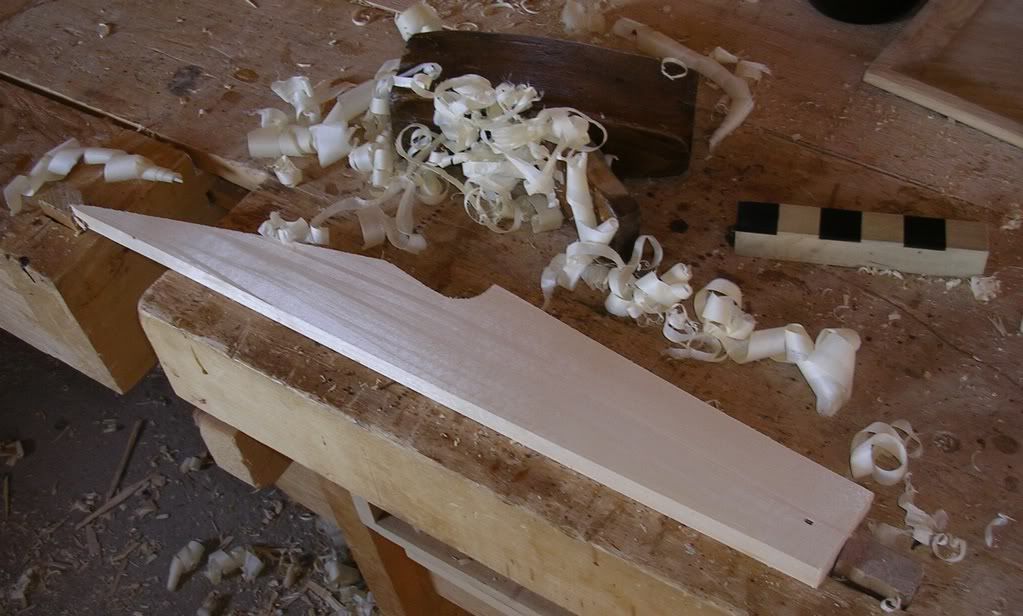 Here is the touch-mark, The owners name is stamped above.
So I put the fine laid steel blade I got from Galoot-Tools and it was almost too thick, but left just enough mouth to cut, and cut it did.  The wedge rode a little high out of the throat but it did hold it in place.
I just planed a bit with this as the plane is probably worth some money, so I don't want to use it much.  I have 4 or 5 other coffin smoother's, so I really don't need another one.  That will not stop me from getting another one if the price is right.  This plane was a gift from a lawyer friend of mine, I hope he doesn't find out how much it is worth.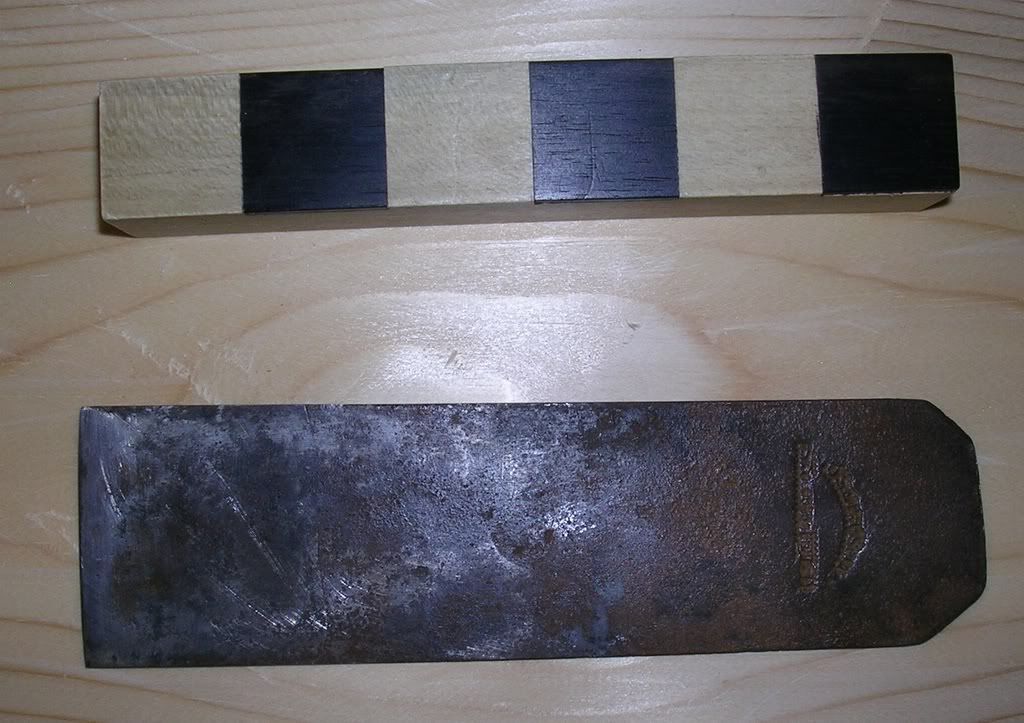 I also used the Joseph Smith Sheffield iron in this plane, the blade was thinner, so a wider mouth and the wedge fit better.  It also planed a piece of pine nice and smooth.  I think I will find out what it is worth and
Stephen