This weekend, I will be teaching two classes for the Nevada Wood Chucks in Reno; building a copy of Charles Plummier's 1792 double blade hacksaw and constructing and using a stringing/inlay cutter.  The cutter can also be used as a marking gauge or slitting gauge.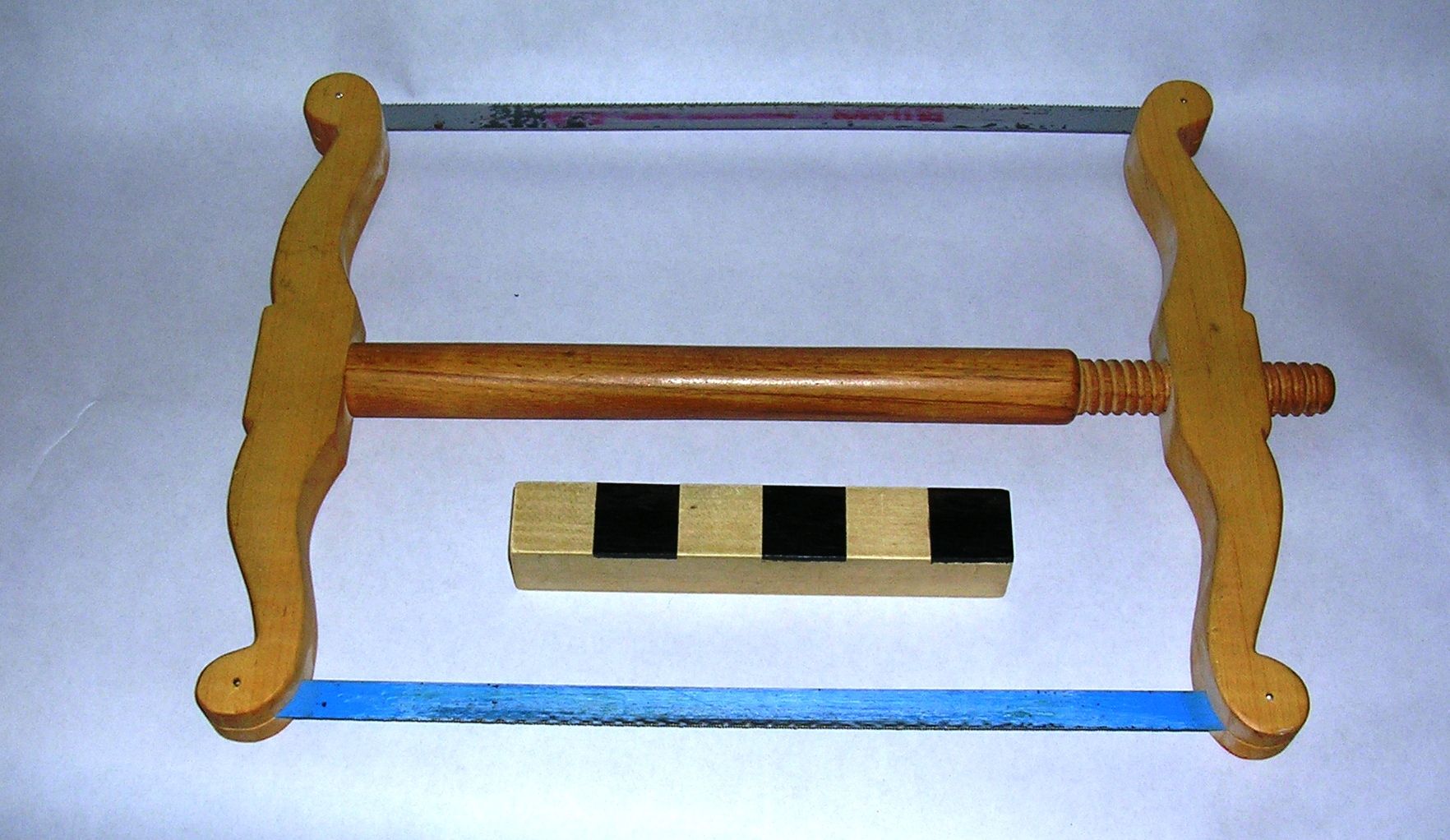 A simple double bladed hacksaw [one coarse, one fine blade] with a threaded tensioner between the two wooden arms.  This is a very handy tool, but don't loan it out or the people using it will snap one of the arms by applying too much pressure on the tensioner.  I have had to replace an arm twice, although I have never personally broken one.  I use this tool all the time.
The second workshop and tool is the stringing or inlay cutter.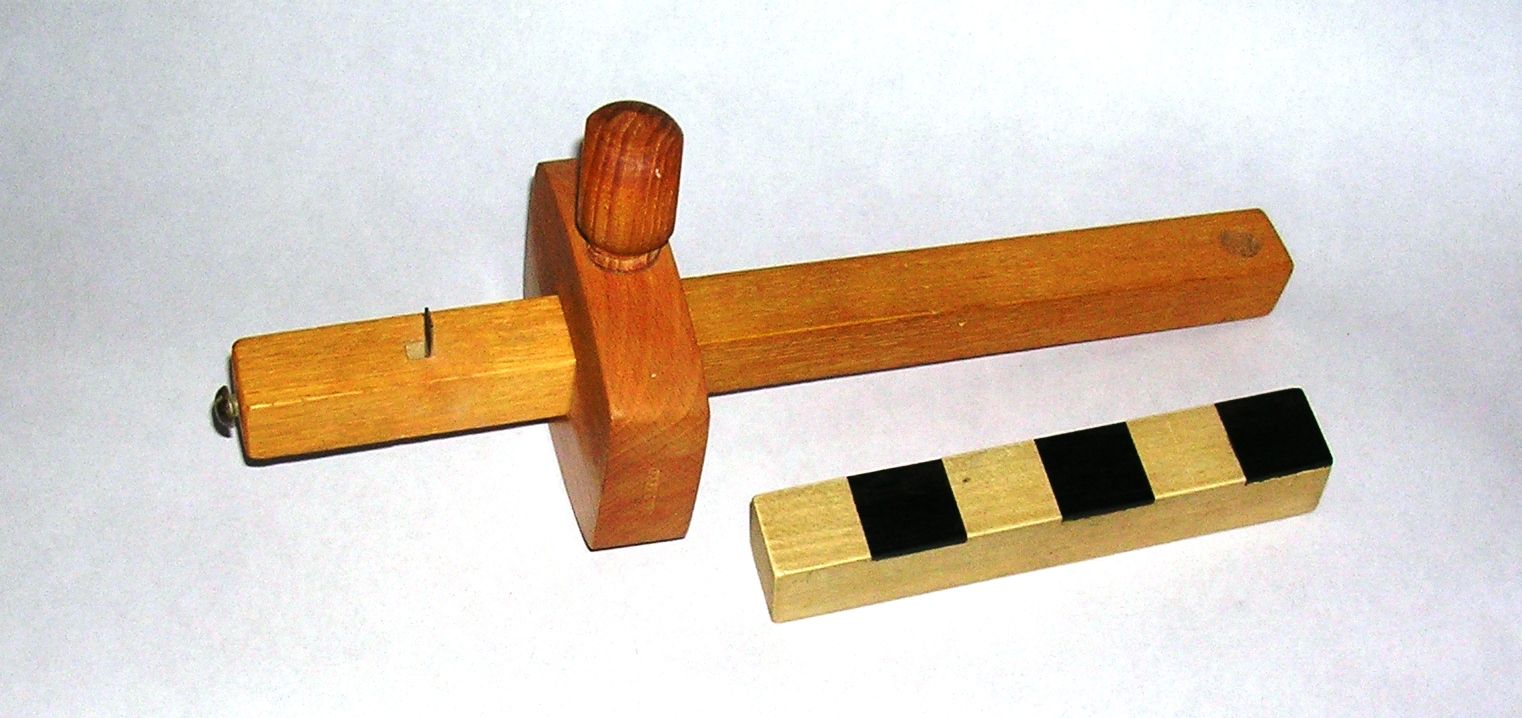 This is one I made in 1998 and use for a variety of uses, mostly cutting inlay stringing.  The one we will make will be slightly different, thumbscrew instead of a machine screw and the fence will have two half round pieces attached to the fence in grooves on both sides of the beam to allow for doing inside and outside radius cuts.  The screw secures the cutters, which we will make from discarded street sweeper tines [spring steel].  There are two outside cutters that are sharpened on the inside bevel like a slitting gauge knife and there are one, two or more small serrated or toothed blades that clean out between the two cutters.  You can inlay up to about 1/4″ wide.
Should be a fun workshop.
Stephen