The workshop ran smoothly, no one sent to the emergency room, everyone had a good time.  Here is a photograph of most of the graduating class of this workshop.  Two people finished early and did not attend the last half day session.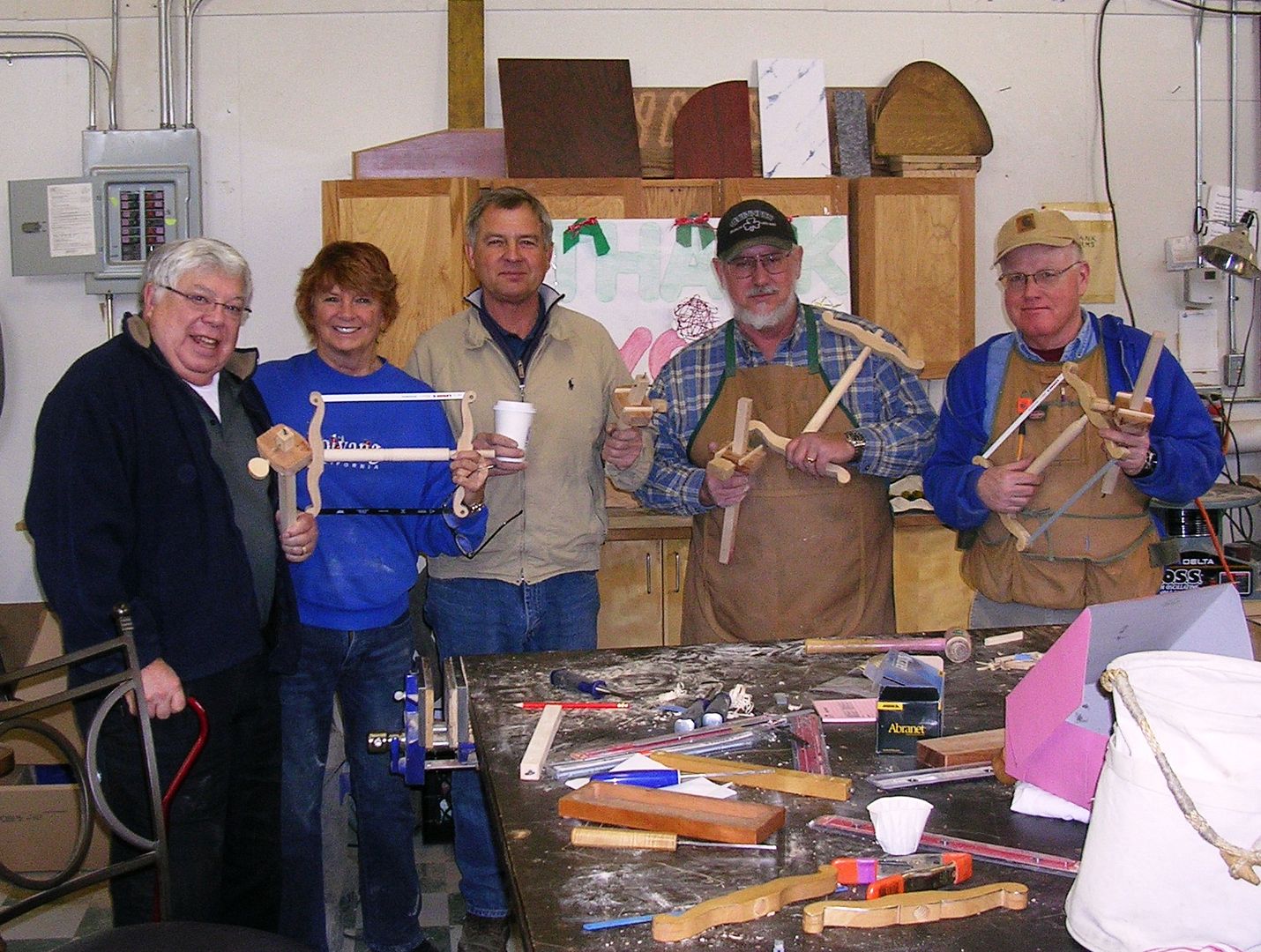 Dick, Jan, Ed, Tom and Gene [Aileen and Rod N/A].
Some folks will need to do a bit more work to finish their tools, but at the end they  had both a double blade hacksaw and a stringing cutter/ marking gauge / slitting cutter, and they all worked.  I challenged them to figure out how to cut the 16d nails for the hacksaw blade pins with the hacksaw they were making?  Gene immediately answered the question, he said he would borrow a nail cut it off then replace one of the whole nails with the cut off then repeat the process.
We all had a good time, spent some quality time at Woody's and they invited me back, might be doing the tenon saw/clamp.
I was given a piece of Vera wood, no idea what it is, very dense, green variegated with yellow and will add it to my collection.  Some research tomorrow at UNR libraries then returning home on Wednesday.
Stephen