Now that I have discussed the Best Workbench in the World, here are some accessories used in conjunction with said bench.  Because the bench does not have a permanent vise, it helps to have other equipment to perform various tasks.  These can also be referred to as sawing appliances or planing appliances but they are generally used on the workbench.  And handy they are.
The most common piece of workbench paraphernalia is the Side Rest, sometimes called a bench hook.  It is a simple device, one long wide board with a small cleat on each end.  I have gone through a couple of these handy tools and I currently have two, the shorter pine version and one larger I made of mahogany.
That is not blood, it is shellac.
I use it mainly to hold work while I cross cut off the end.  I also use it for chiseling as you can see the stop on the pine side rest is quite chewed up.  I also use them to hold pieces that I am chopping half blind dovetails, both sawing and chopping out the waste.  I do use an old woman's tooth router plane to clean the waste out for the tails.
Here are my two side rests, the longer one is of mahogany.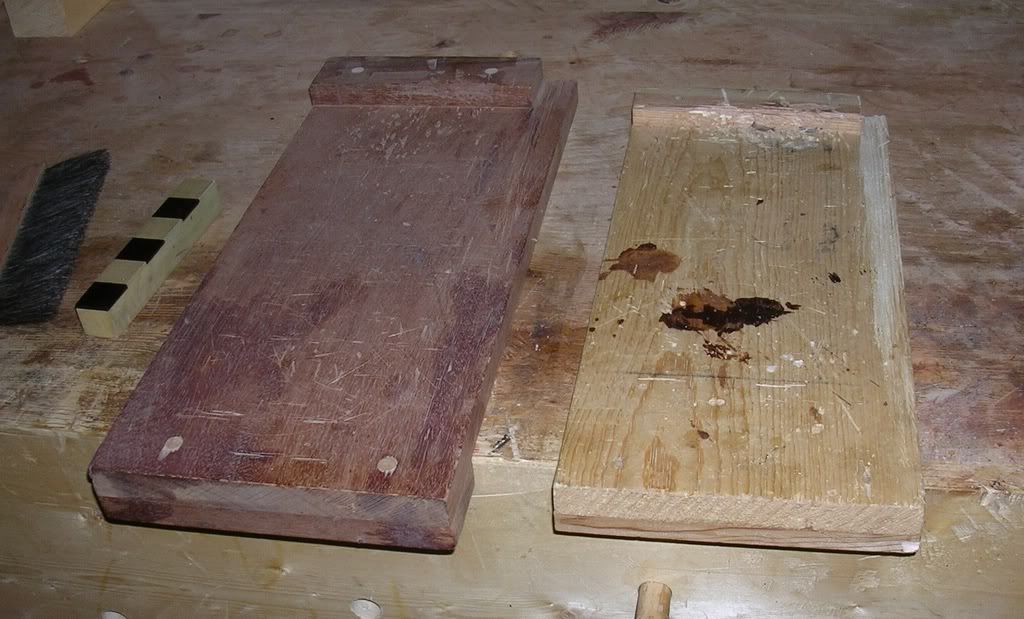 I can also use my side rest as a shooting board in a pinch.
The next most frequently used device is the shooting board.  Most woodworkers make their shooting boards too short and will not work on larger stuff.  I made one that is longer than most so I can actually use it to square the edge of the board.  This is much easier to square a board and get a straight edge than by free hand planing the edge.  Can also be used to plane end grain.
 Another planing appliance is the Miter Shooting Board, this is used like a regular shooting board except the center stop has a 45 degree angle to each face, allowing you to shoot either direction.  With this tool you are planing end grain on fairly small miters.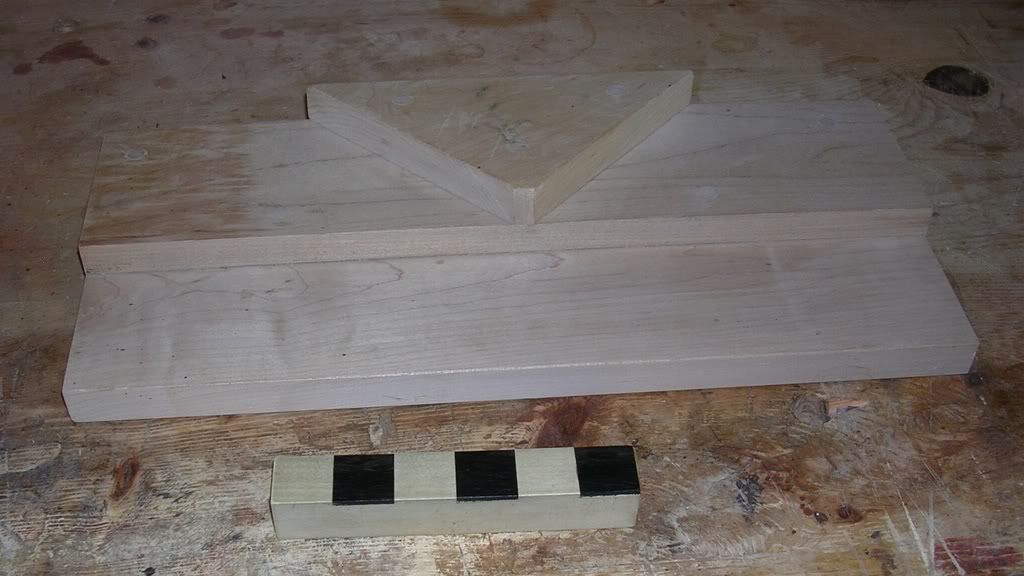 Well I had every intention of doing this in one post, but apparently I need more space, so more to follow.
Stephen