Well I was doing some other things today and only got a bit of work done on the lap desk.  I did fit up the interior pieces that will be the leather covered writing surface.  The leather will act as the hinge for both pieces.  I will of course glue the leather hide down with hide glue, that is simple.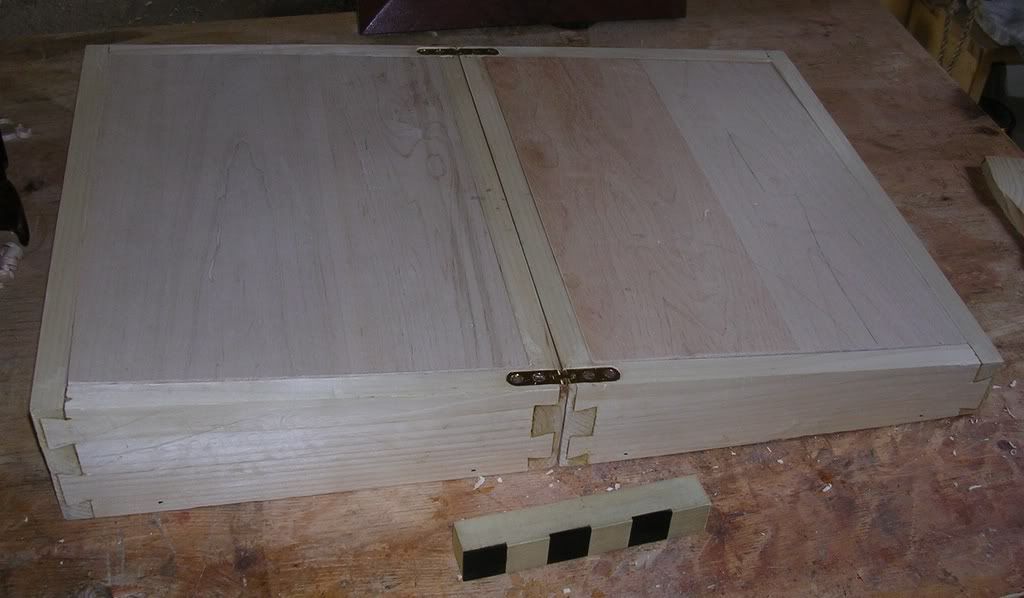 The inner pieces are thin soft maple, I will strengthen them with a couple of battens on the underside.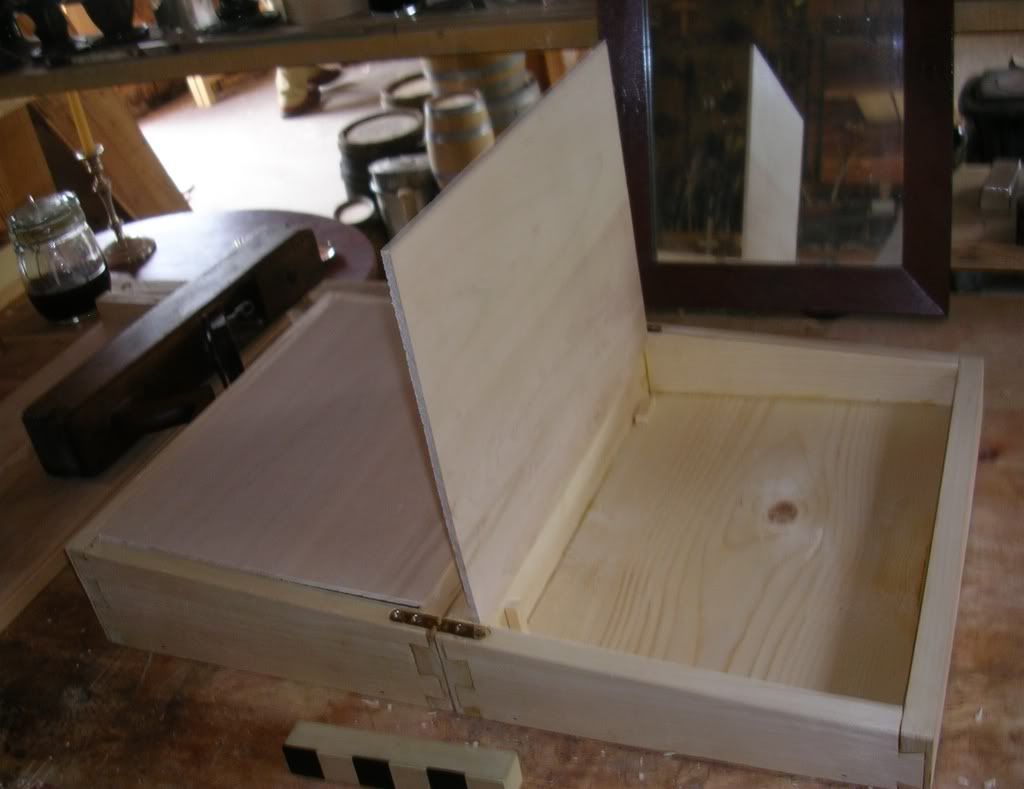 I also took care of my dovetails, they look great now.  (Plaster of Paris or whiting (calcium carbonate), wood flour, hide glue and water).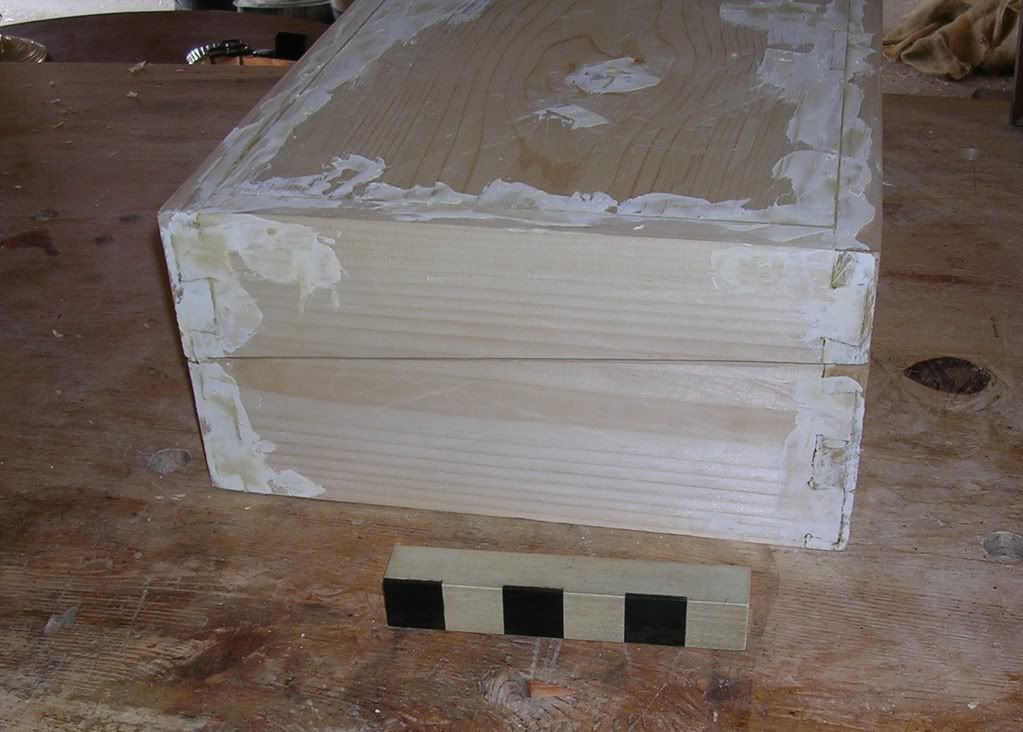 Scraping and a bit of sanding, a coat of paint and the exterior is completed.  The interior will require a bit of fetteling to get everything fit up properly.  I need to order a lock to secure the lap desk and I have the accouterments to furnish it properly.
Stephen