I am not making this stuff up.  I was impressed with the use of garlic to make hide glue stick to smooth surfaces, I covered this in Hide Glue – Historical & Practical Applications.  While researching the Shellac, Linseed Oil & Paint, I came across the use of garlic and here is just one of those fun things you can do with garlic.  This technique dates from well before 1800.
Raw linseed oil takes a long time to dry [two to four days] according to the label, so it is common to boil linseed oil to a temperature of around 225° F, or to add chemical driers to the raw linseed oil to chemically 'boil'.  Well there is yet another way and that is to add fresh crushed garlic to raw linseed oil.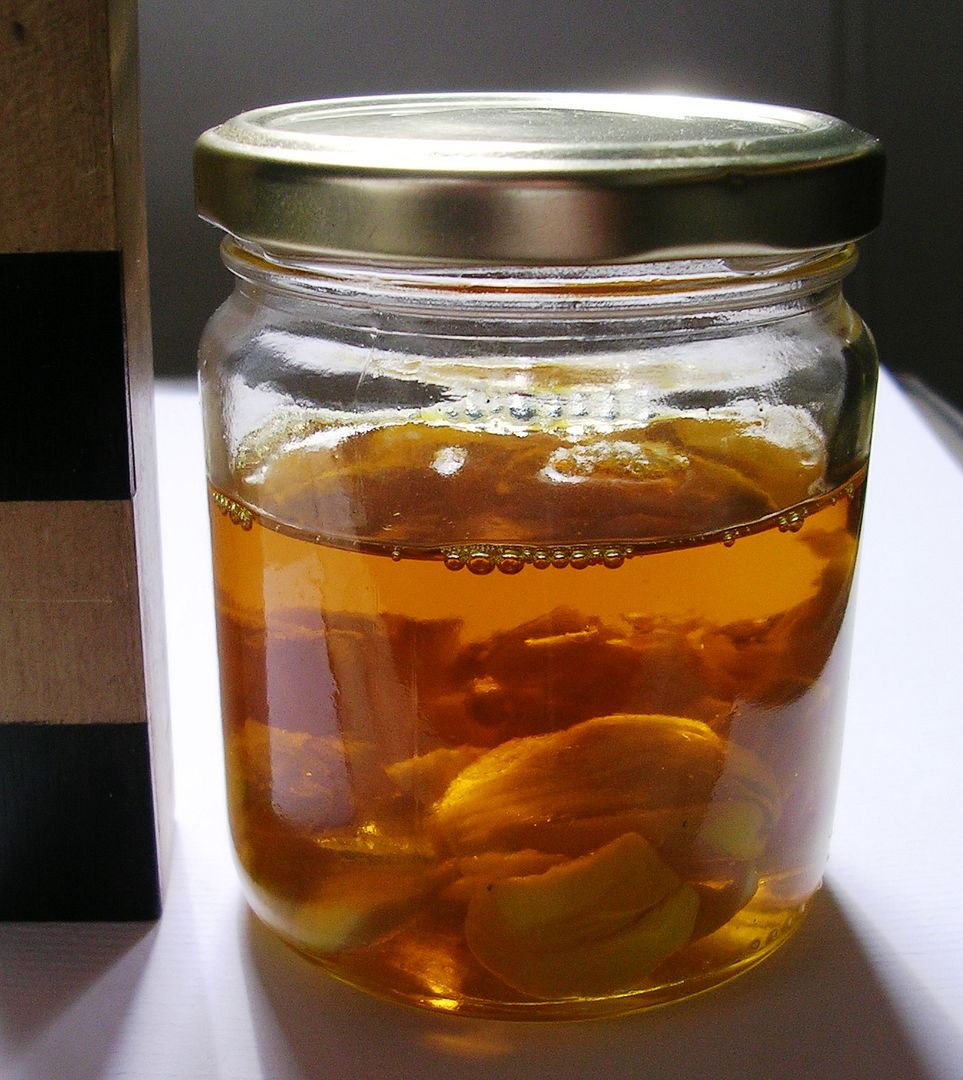 While it starts out clear after one day it turned cloudy.  Below is a picture showing three different stages, on the left is raw linseed oil [this is becoming sun thickened linseed oil] then the garlic in raw linseed oil and on the right is the linseed oil that I washed [previous post].  The garlic does lighten the color of raw linseed oil after one day.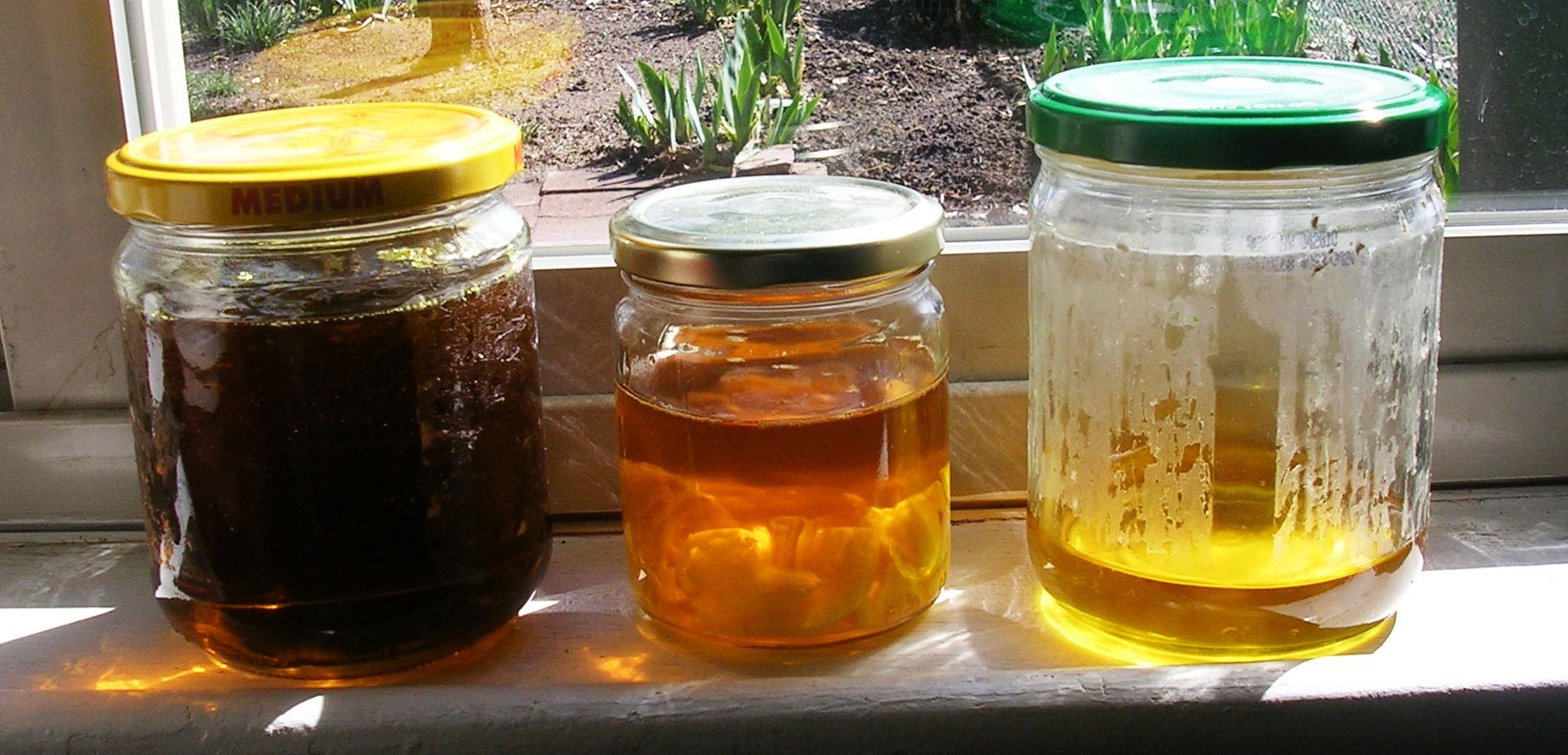 Now the washing process that I discussed earlier did remove a great deal of the odor of the raw linseed oil.  With this stuff you can not smell the raw linseed oil at all.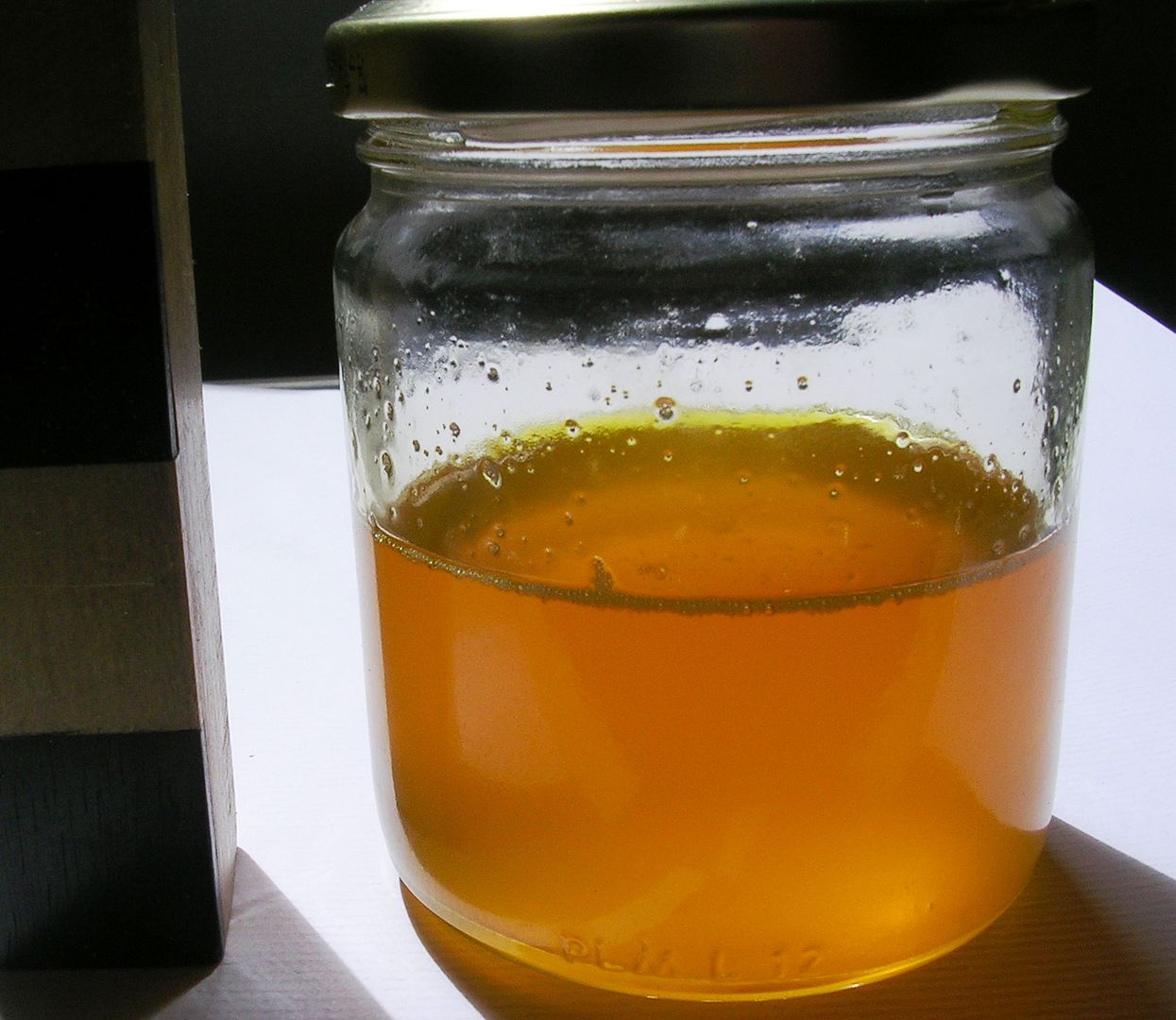 While it was a bit turbid yesterday when I took this photograph, today it is a bit clearer and I will put it in a balneum mariæ with the lid removed to drive off any water and other volatiles.
Stephen