My bottle was all dried up, so I decided to make a new batch.  I should have made a larger quantity, but this will do.  Sympathetic Ink has a couple of definitions, some are invisible inks, this one is different however and is based on an old formula.  It has little to do with woodworking, but amusing non-the-less. 
I started with distilled water and some 'picked' gum Arabic.  I 'picked' or 'garbled' the gum by selecting the lightest colored pieces for this application.  It dissolves readily.  Water is the solvent and gum Arabic is the binder.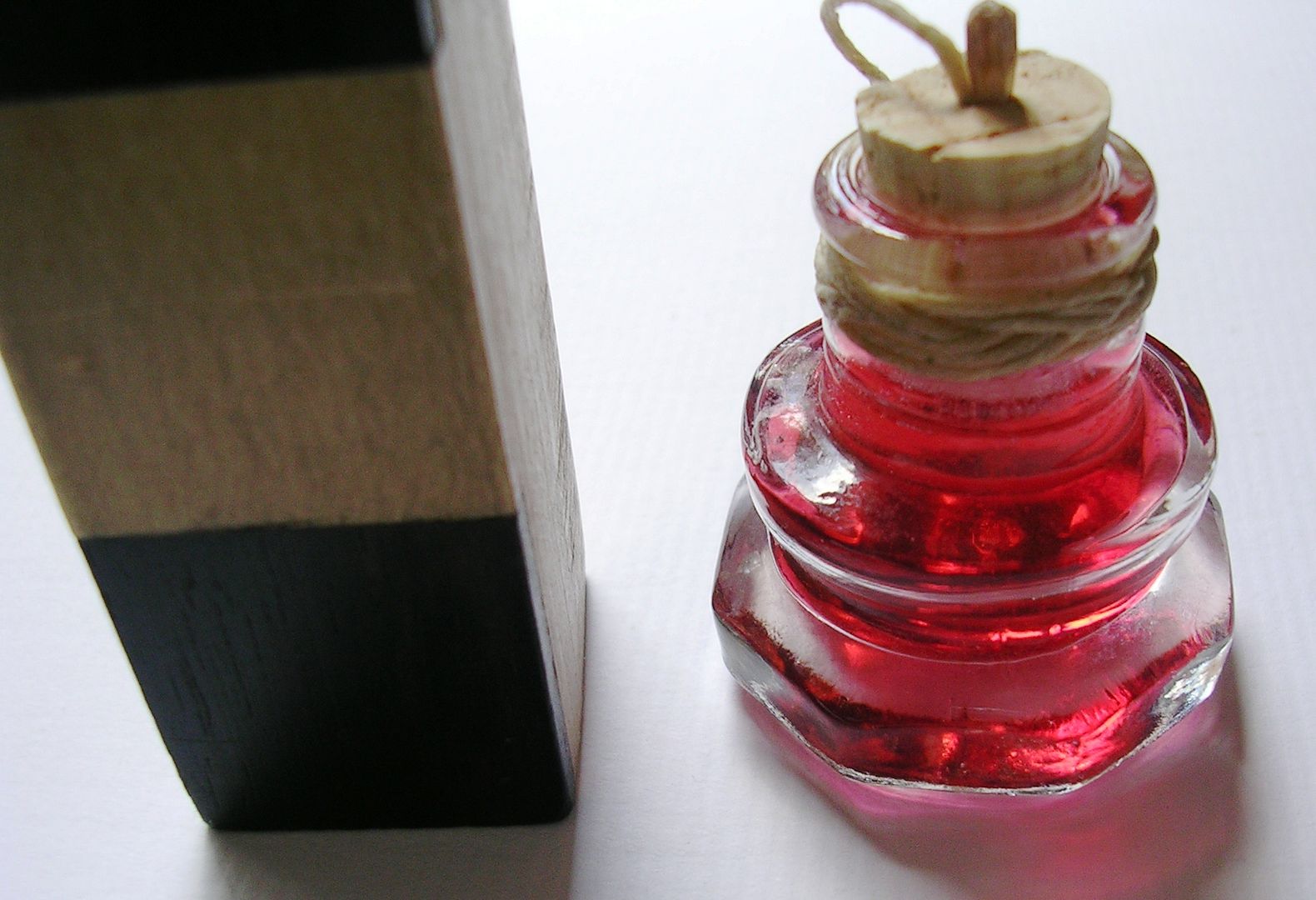 And now for the color, cobalt chloride (CoCl2), rather pricey material, I bought the smallest container and now have a lifetime supply.  So I am going to start selling this and my iron gall ink.  This is an interest chemical that has a variety of uses one of which is an indicator of the presence of other chemicals.  When mixed up with water it is a red ink,  when writing and dries to a blue color  and when it becomes moist, from your breath or humid weather it turns red again.  When mixed with alcohol it is a light blue ink and can be rubbed with water to disappear.  It can be made visible with a variety of methods.
Here is a fresh 'wet' example:

Here is one half dry:

And here is the sample after it has completely dried:
The ink acts as a hygrometer, blue when it is dry or fair and red when it is wet and stormy.
Stephen