Well that what the title of this blog post says.  Although if you look at this picture it doesn't look clear at all!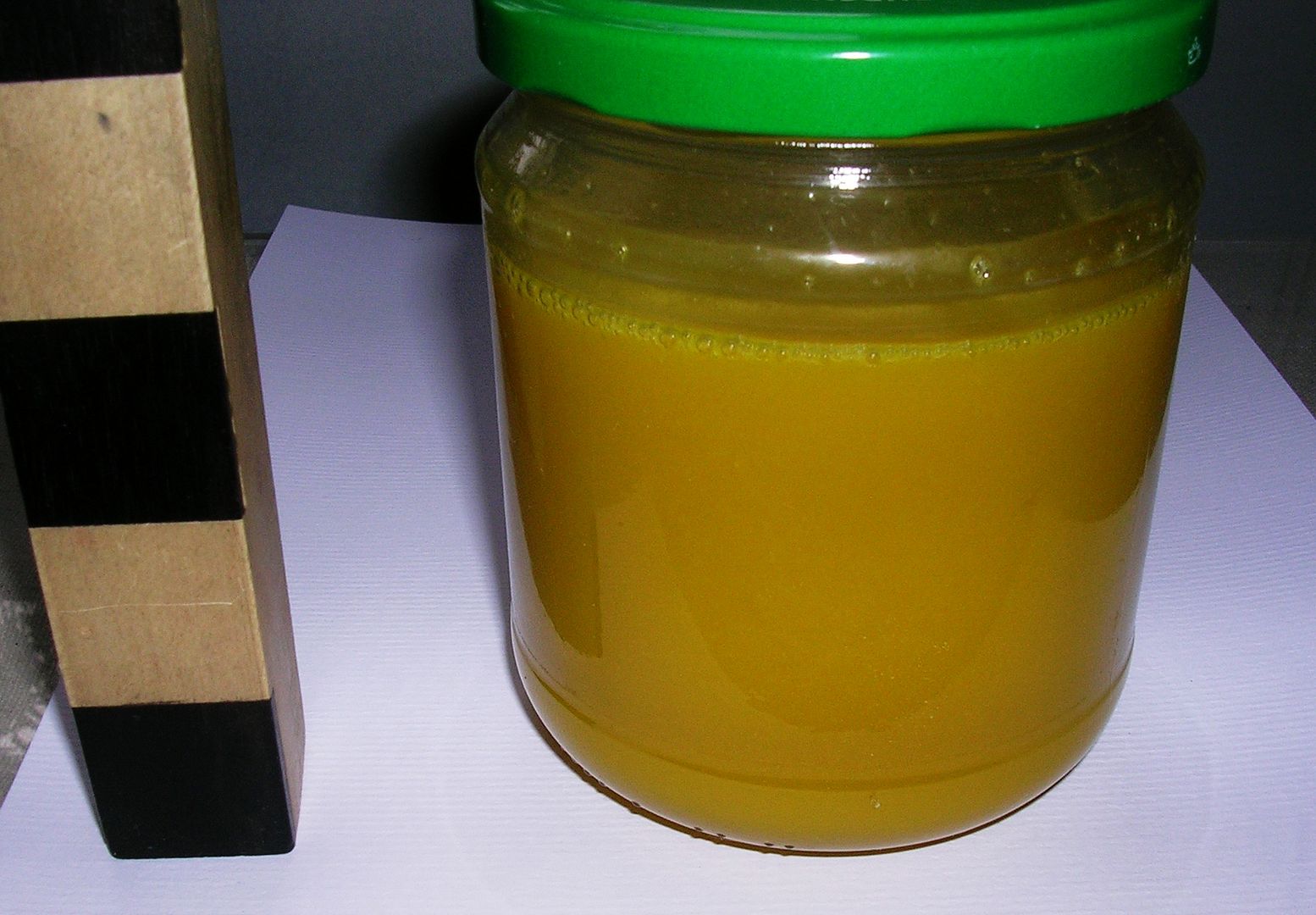 This is raw linseed oil with two tablespoons of calcium carbonate, called whiting it is chalk, in a very fine pure grade.  Commonly used as a pigment, mild abrasive, filler and putty, calcium carbonate CaCO3 is used to clarify wine and beer it also has the unique ability of neutralizing acids by giving of CO2.  It has many other uses one of which is to clarify the oil, it will precipitate out the water soluble fatty acids and turn this raw linseed oil into a drying oil by chemically 'boiling' the raw oil.
Now this doesn't look clear now, when I mixed it in I had to repeatedly shake the jar to get all of the larger particles into smaller ones and when no other large particles were observed, I will allow it to rest and settle out.  I will let natural stratification take place.  I will then decant of the oil for use.
Here is what it looked like after it had settled out overnight.  It will take longer for this to completely clear up, I will keep you posted.  This might be a good reason to build a centrifuge.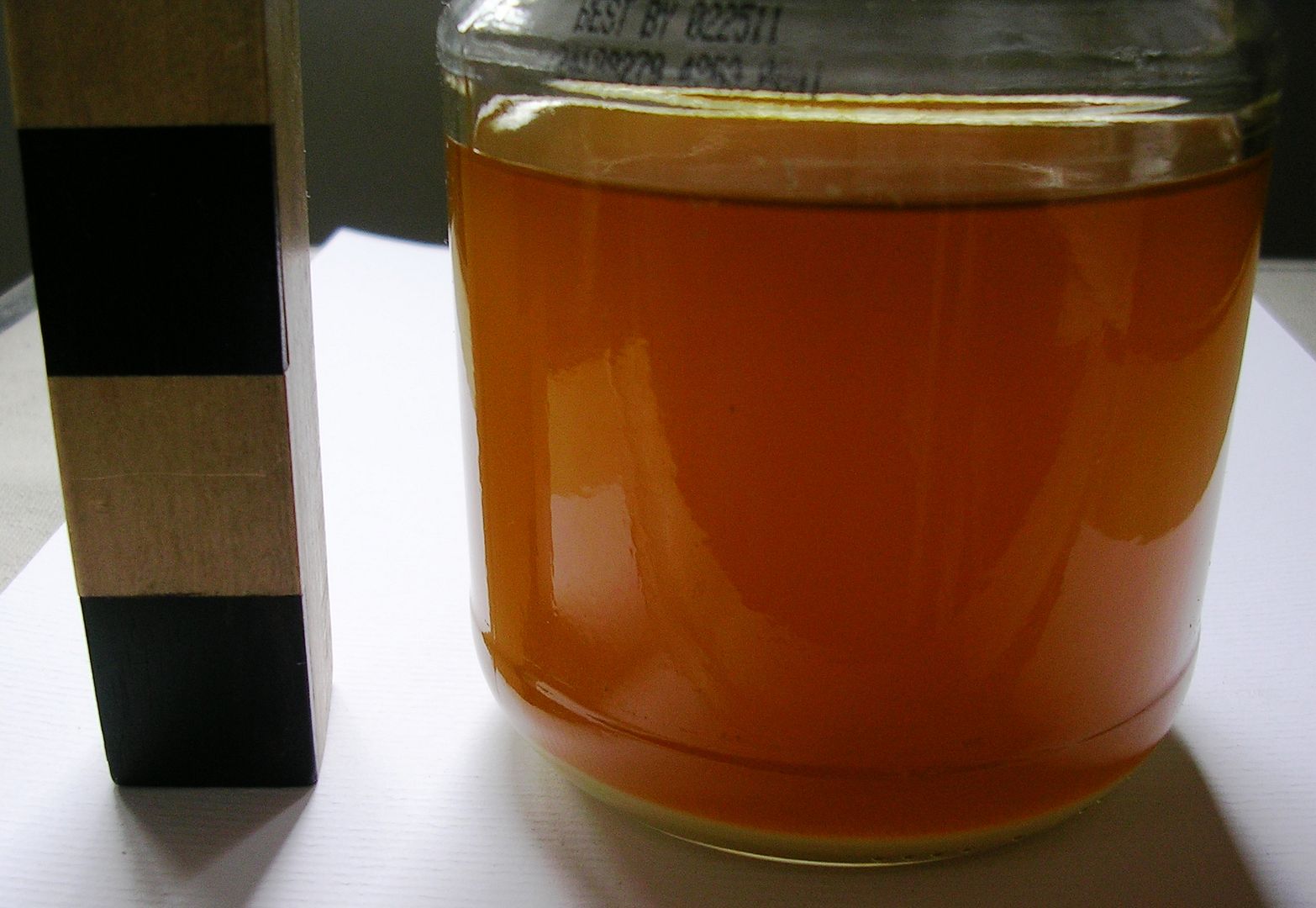 I am not sure how old this technique is but it appears that Rembrandt used nothing other than linseed oil and chalk in his painting mediums and they have not suffered from the acidification associated with very old linseed oil.  They don't yellow, don't wrinkle, don't suffer from lead soap and seem to last unchanged.  That is good enough for me.
Stephen