Restoration may not be the right word to use at least on the Beam Compass.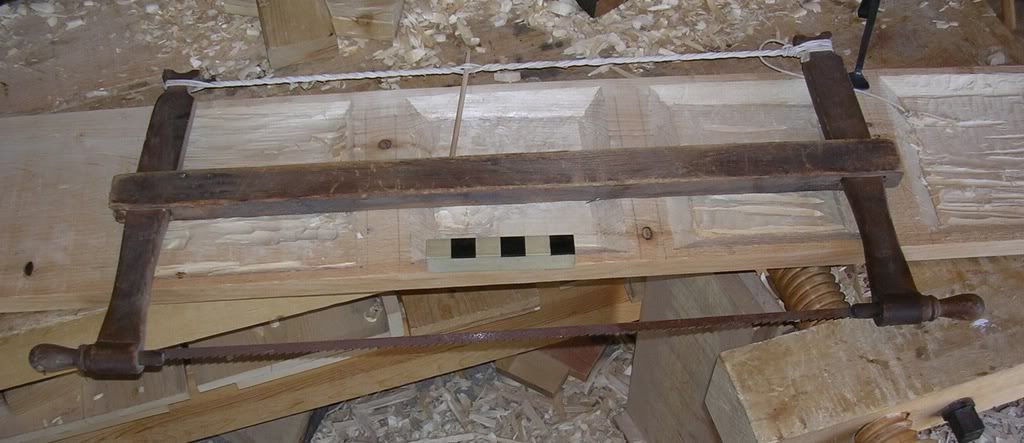 Here is the bow saw before, now I did wash and clean the parts and scrub as I could I couldn't remove the patina, just the crud on the surface.
Here is some mortises I had to make for a stretcher for an old bow saw I picked up last fall, figured it was time to make the replacement.  The original stretcher was broken and repaired several times and it was too short for the blade in the saw.  Neither the saw blade nor I suspect the stretcher are original to the saw.
This shows both mortises being cut.  I left some extra on the ends to reduce splitting.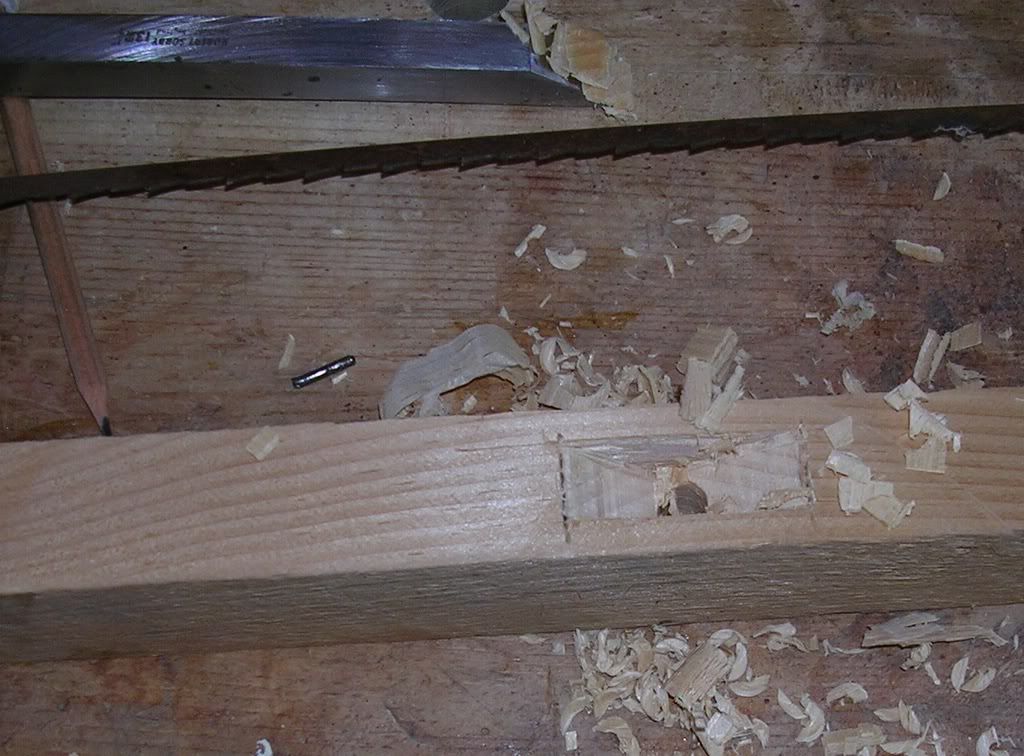 Here is the one that I drilled first then chopped the mortise.
Here is the one I just chopped without drilling.  And I think that pre-drilling the hole actually saved time as there was some place for the chips to go.  It was faster and the hole in no way interfered with the chopping, but rather help in the process.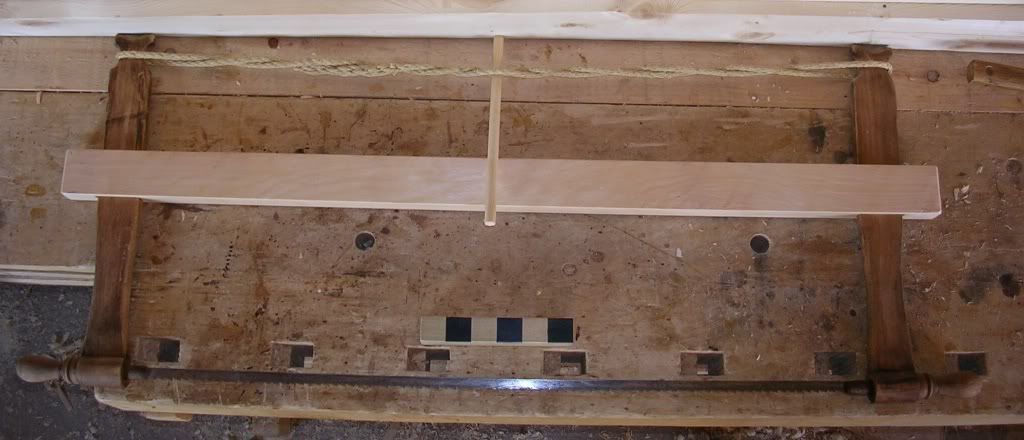 Here is the finished saw restoration.  Because the arms are symmetrical it was possible to reverse them.  Apparently the tension had been left on, and the arms developed a slight bow (aside from being a bow saw), so I reversed them and it fit just fine.  I also noticed something different about how the blade is attached to the handles.  Instead of the normal slot with the pin near the end, the kerf for the blade went all the way to the handle and was pinned near the handle.  This means more wood is ahead of the pins for strength and the pin can not fall out because it is inside the arms.
I had a nice old beam compass, missing captive wedges and a broken beam.  So I 'restored' this one.  I am not sure I can call this a restoration as I replaced half the parts.  The replacement beam is mahogany and the temporary wedges are pine.  When I get them fit up properly to each arm of the trammel, I will replace them with a hardwood replacement.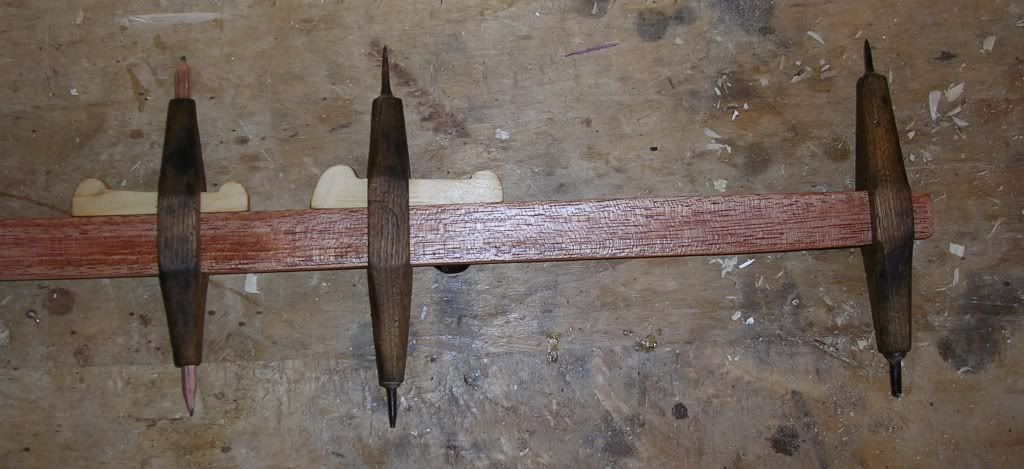 Here is a close up of the heads.  It has a fixed head on the right and the center head have a blunt point and a sharp point.  The points for marking and the blunt points for a fixed point hole or in an ellipse engine.  The head on the left holds stubs of pencils in it for laying out circles, arcs and ellipses.
I am not sure it is a restoration as half of the pieces are replaced.
Stephen