Here is another example of just how clever our ancestors were when it came to figuring things out.  This is a process of using kieselguhr or rottenstone or Tripoli or fossil flour or infusorial earth or fullers earth or diatomaceous earth for they are all the very same thing, to turn raw linseed oil into 'boiled' linseed oil without heat.
Above is the control picture of raw linseed oil straight from the can.  I also found I could easily remove the labels from the jars by carefully heating them up with an alcohol lamp then gently pulling them off, sure beats scraping them off with a blade.
Below is one tablespoon of rottenstone in the raw linseed oil and shaken up about a half a dozen times before allowing it to settle.
The photograph below shows the mixture after a few days settling, there is still some turbidity.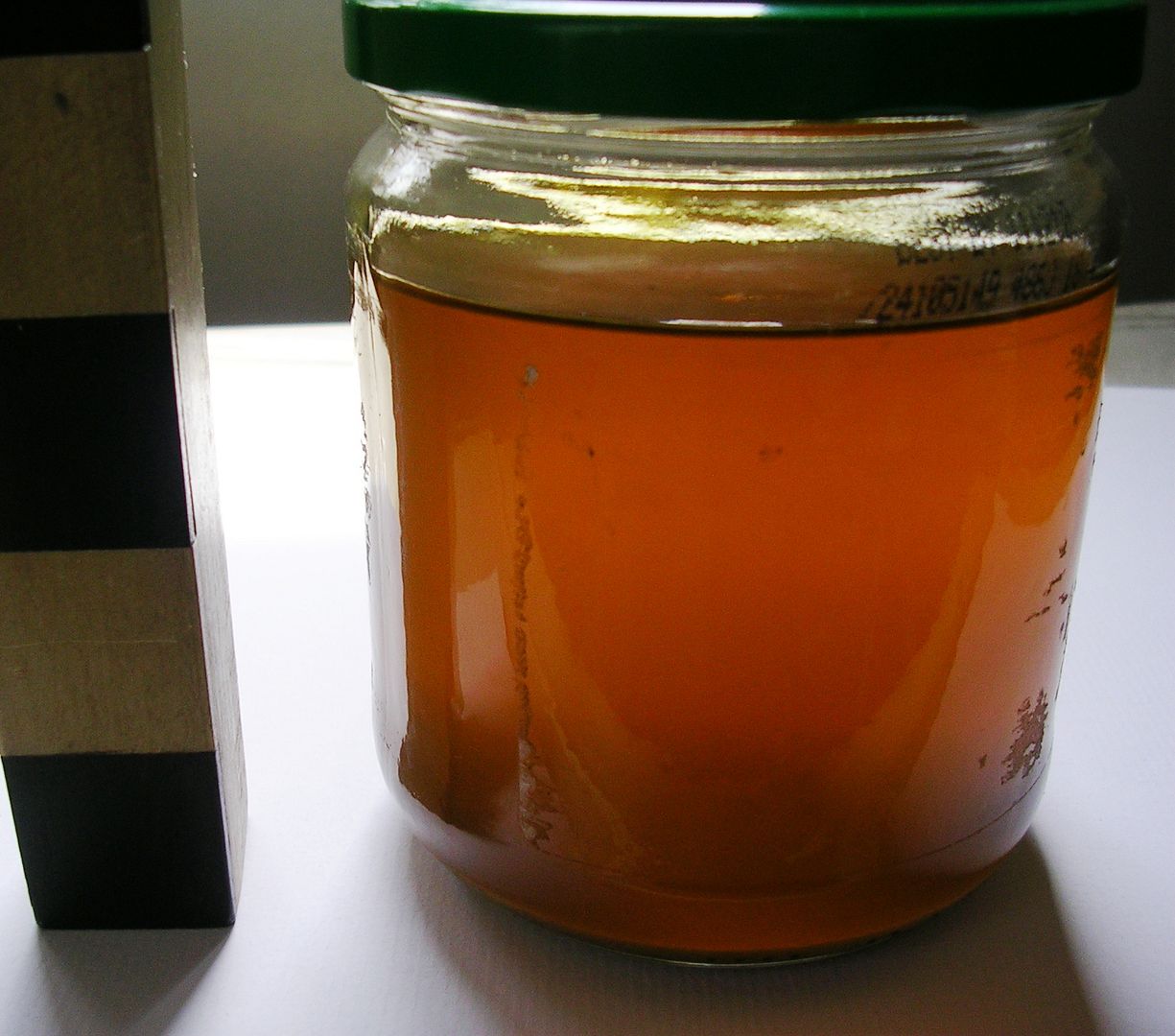 And this picture of how the stuff looks after sitting a couple of weeks.  It has clarified more than the chalk/raw linseed oil mixture I did before, but is slightly darker overall.
After a few more experiments I will make a sample of all of these altered oils with the glass smear test and samples on real wood.  I have actually used some of the washed linseed oil on wood and it dried in 24 hours.
Stephen