Yesterday in the Shop, I got a bit of work done and discovered another saw blade hiding in a pad saw.
Here is a small pad saw blade.  It is probably broken off a bit on the tip, it is 10 ppi, taper ground and no set to the teeth.

Here is the touch-mark, Disston & Sons Phila.

Here is a pad saw that belongs to a friend, he brought it by for me to look at.  The saw pad itself is typical boxwood handle brass ferrule and iron screws.  The blade is also taper ground and appears to be its original length and has no markings.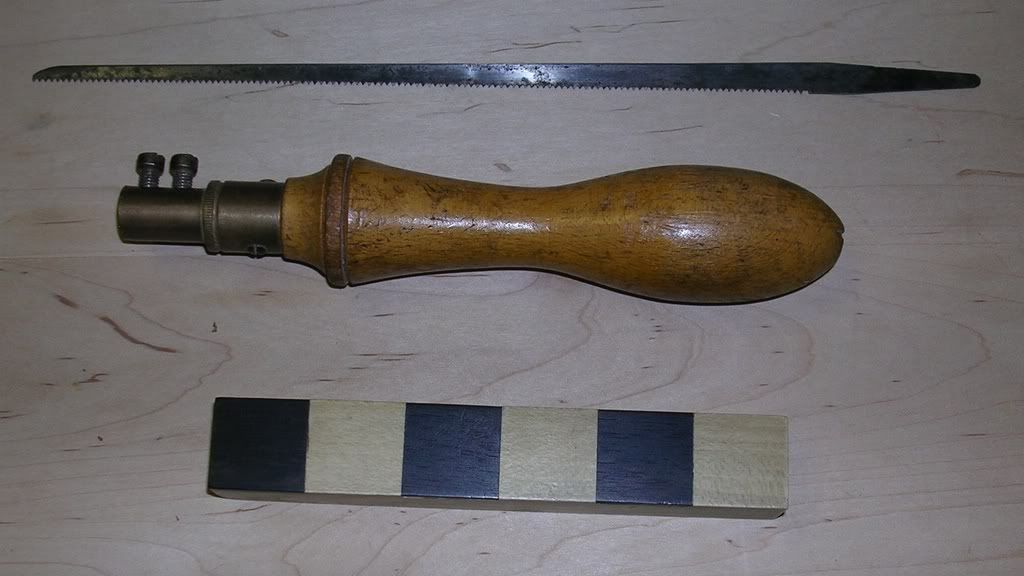 Here is a close up of the blade, it is 16 ppi and is sharpened bastard rip.
It also has set teeth, even though it is taper ground.  The set is proper, just the tip of the tooth, not at the root of the tooth.

And I also made a new bow saw from a bucket of bow saw parts, fit up the handles, cut the slots for the blade, made the toggle and it is ready for a blade.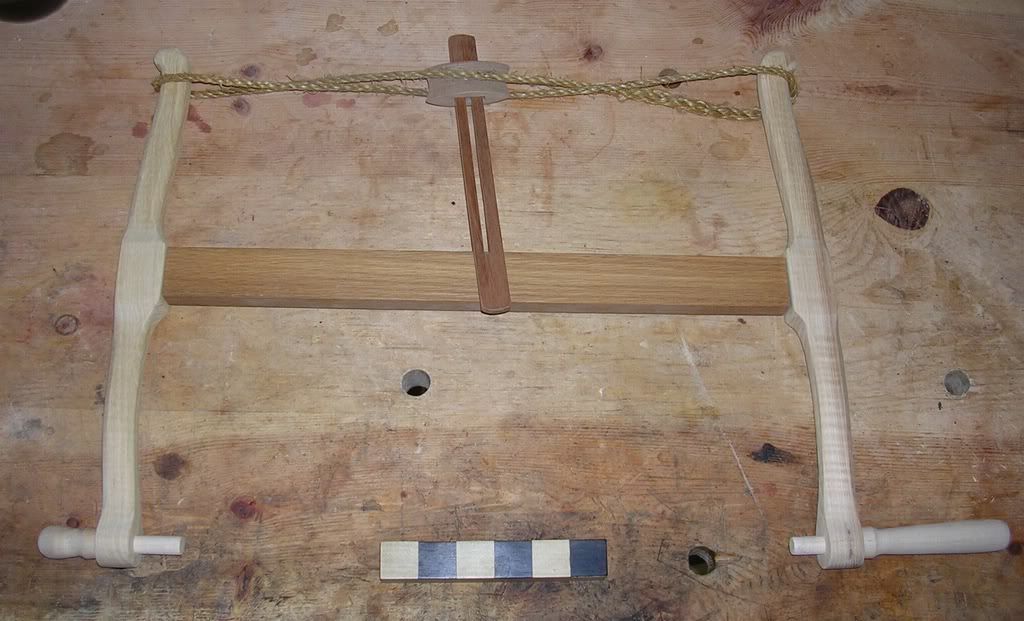 I have about 30 blades (1/4″ wide) but they are not at the shop, so I will have to wait until I am back in the shop to fit up the blade.  My bow saw at the shop has a cranked dovetail blade and I need another with a regular blade (and fine tooth 11 ppi) for curved work.
This came in in the afternoon for repairs, it is a Saxony Wheel for flax or cotton, has been refinished, the modern plastic finish is nicely flaking off as it usually does.   Have I mentioned my dislike for modern finishes, they are plastic crap that fouls the wood with a cloud of inflexible haze.  Wood moves, didn't they get the memo?  I feel a blog post on this subject is long overdue.
It has some problems.  This wheel belongs to a visitor to the park and she wants it put in good order.  The mother-of-all is missing, the flyer has been replaced, but the bobbin may be original.  The treadle is missing a piece of wood and the leather hinges are worn out and will be replaced.  The base is white oak and the turned parts are birch.
What is unusual about this wheel is the style of the turnings, looks like Sheraton Bamboo, so I will use the style to replace the uprights for the bobbin as well as the distaff, which is missing.
Like a gaping opening between the two pieces of chestnut making up the wheel.  I will remove the spoke pegs, shorten the long spokes and reassemble.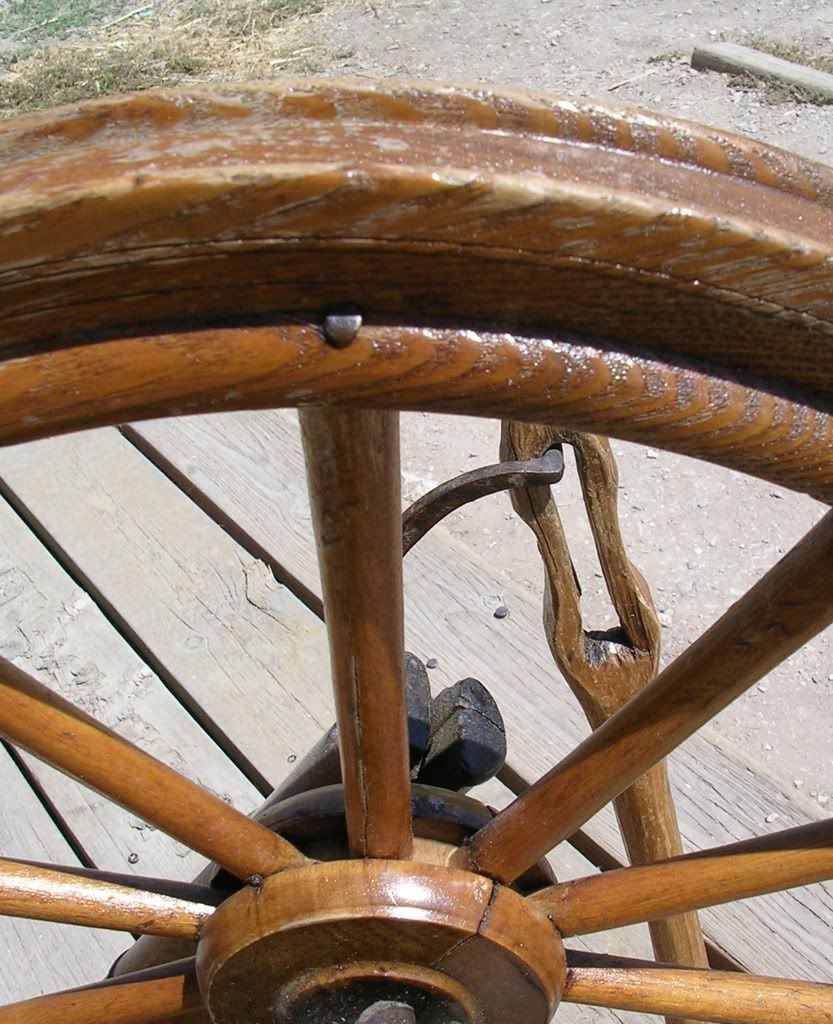 The spoke pegs go through the rim and hold the end of the spokes, the spokes are not socketed into the fellows, but are butt joints secured with the pegs.  I will post more pictures as I tear into this sweet little wheel.
Stephen