After finding photographs [see image below] of the rare tuning peg lathe used by Antonio Stradivari to make turning pegs, I realized I had an almost identical bow lathe.  This is a reciprocal bow lathe like those used by watch and clock makers.  This is slightly more fancy than the one in the Strad collection in Cremona, Italy in that the securing bolt for the tool rest can be turned out of the way while fashioning the tuning pegs.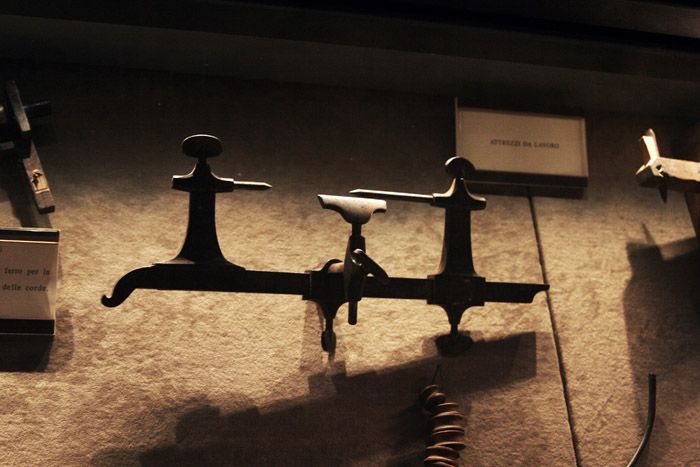 Here is the one I have, it does not have the wooden bobbins for the bow belt to wrap around increasing the speed of turning.  This is a reciprocal lathe and only cuts on the pull stroke, or push stroke depending on how the bow string is wrapped around the stuff.  It is held on the bench with a clamp or vise and powered by a wooden bow with a leather or gut strap to provide the power.
I had no idea that this could date from the late 1600's.
I tested the paper on the label with UV light and it did not glow like modern paper.  [P. Garneri Mant(ua)], I am sure it was added later.
Stephen