On a recent trip to the Uinta Mountains in Utah at about 9,000 feet I collected some pine and fir pitch which I kept seperate.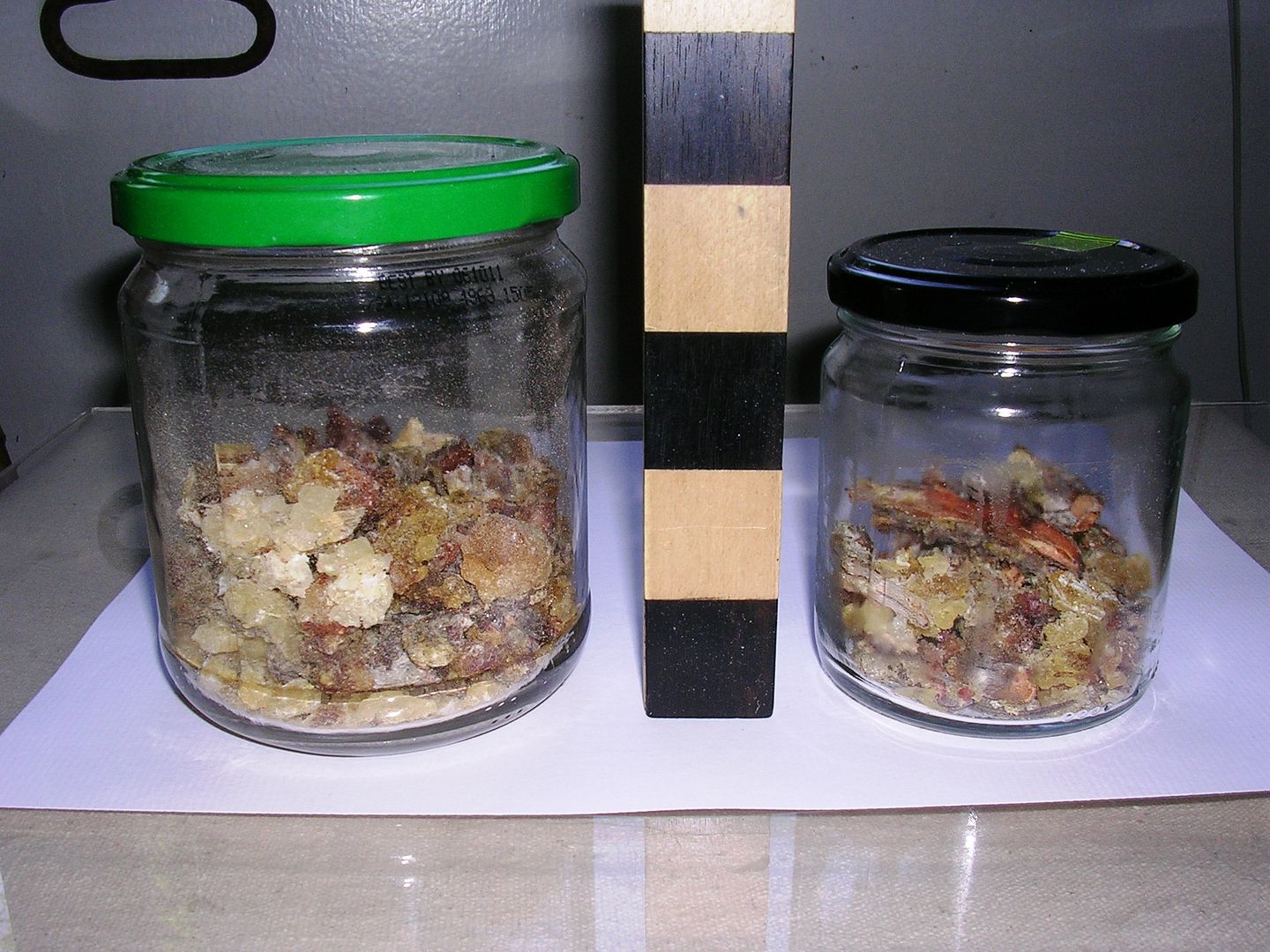 I collected more pine pitch from mostly Ponderosa and Lodgepole pine but did collect a bit from some silver fir.
I took the pine pitch and put it in a cheesecloth bag and tied it with a piece of jute cord.  I suspended the pitch bag in some pure alcohol and let it sit overnight.
The next morning I walked into the shop and looked at the pine pitch to see how it was progressing.  Well to my surprise the pitch had wicked up the jute cord went onto the bench top and dripped down onto the commander mallet head and onto the floor.  I cleaned everything up with a putty knife and saved what I could.  I wiped off the mallet head and left a nice finish.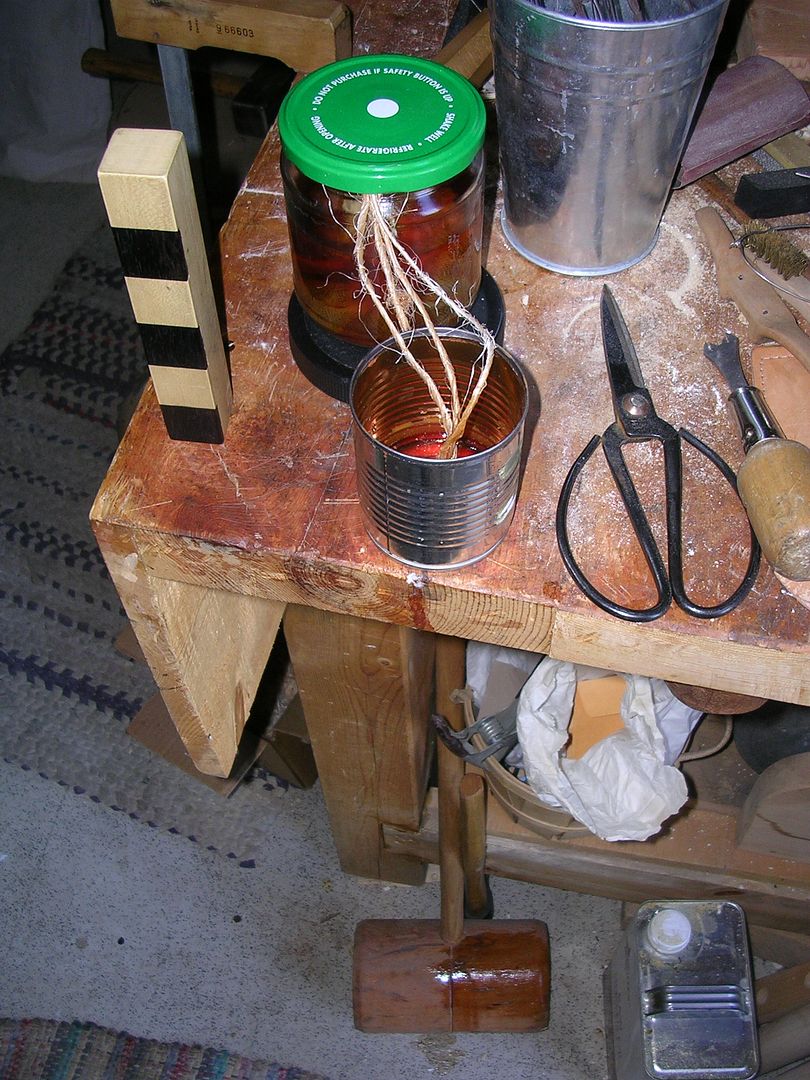 The above photograph show what things looked like, then I took an empty tin can and put the wick in to collect the pitch that appears to be alive.  Probably some kind of capillary action, alcohol evaporation, etc but I have never had this happen with seedlac which I prepare all the time using this manner.
Too late to include this tidbit of pitch behavior in Shellac, Linseed Oil, & Paint – Traditional 19th Century Woodwork Finishes, so you see it here for the first time.
Looking forward to making some varnish from this stuff, got better than 3/4″ of the pitch into the can before it stopped working.  I have the cord soaking in the container and might try to replicate the process.
Stephen