The V.O.C. which stands for Volatile Organic Compound is the latest buzz-word around the 'green' world.  These are the nasty vapors given off by organic compounds and the higher the VOC's the nastier the compound.
Turpentine is considered high in VOC's, turpentine is made by taking sap or pitch from living evergreen trees and converting it to turpentine by distillation with the byproduct being colophony rosin.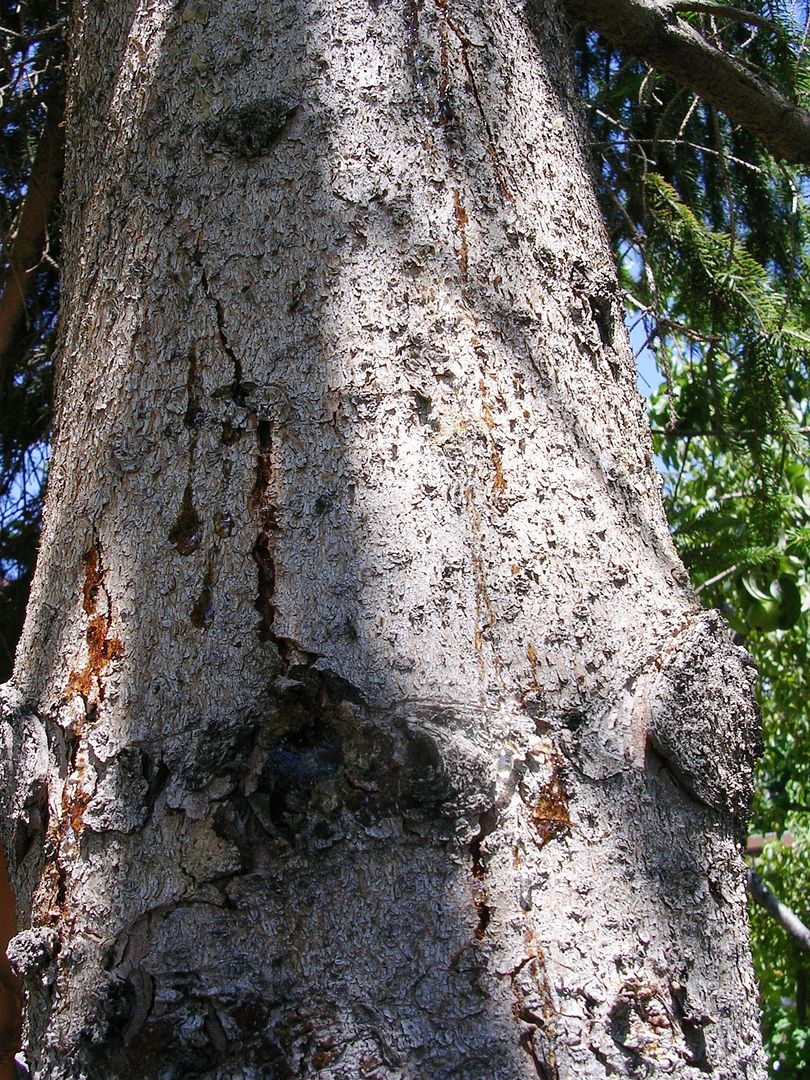 And as you see it just comes out of the tree on its own, this being a fir tree in my front yard and yes I will be collecting the pitch and no I don't score the tree.  As you may see and as I have observed the sap/pitch just leaks out at knots, abrasions, insect holes or other places.
And this is going on all the time all over the world, right now those VOC's are just evaporating from those trees anyway.  So it is my conjecture that VOC's when it comes to turpentine just don't count.
I could be wrong, but I don't think so.
Stephen