I am only involved in this restoration project as a consultant and to document the restoration of the Fairbanks Ancestral Home at This is the Place Heritage Park.  The house was originally built in 1852 in Payson, Utah and moved to the Park in 1981.
The house, a typical I-house with symmetrical fenestration is build with sun dried adobe brick in the class Greek revival style with fine dentil work on the cornice.  It was originally covered with lime stucco, parged on the adobe block.  Unfortunately this was never done after it was moved and the adobe has suffered.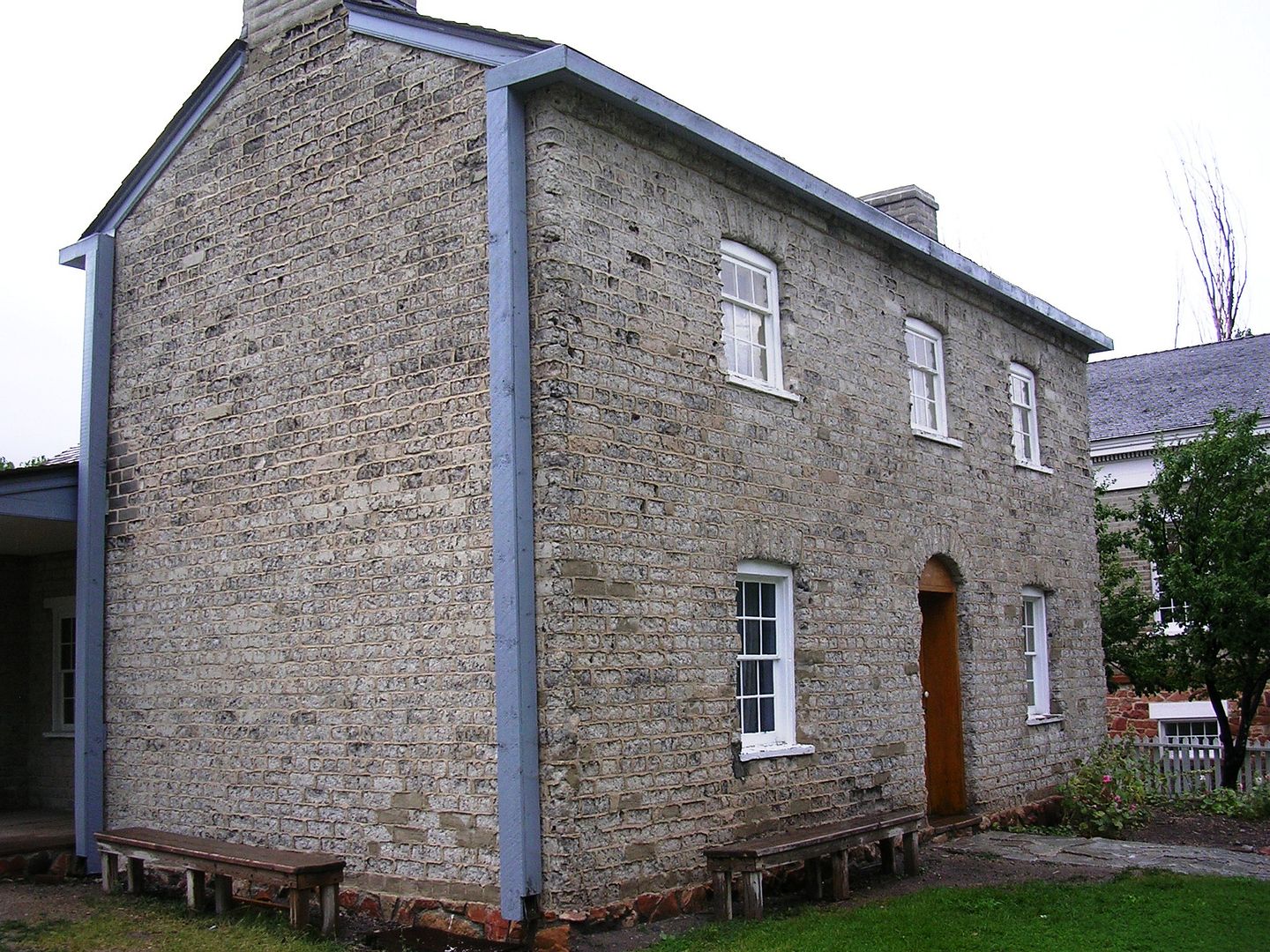 And the awful attempt to cover up the gutters and downspouts.  Round downspouts and half round gutter appears in early photographs of Great Salt Lake City in the early 1850's.  It will be replaced after the traditional stucco will be restored.
Jonathan Fairbanks, Grant Fairbanks and John Lambert of Abstract Masonry Restoration assessing the nature of the restoration work.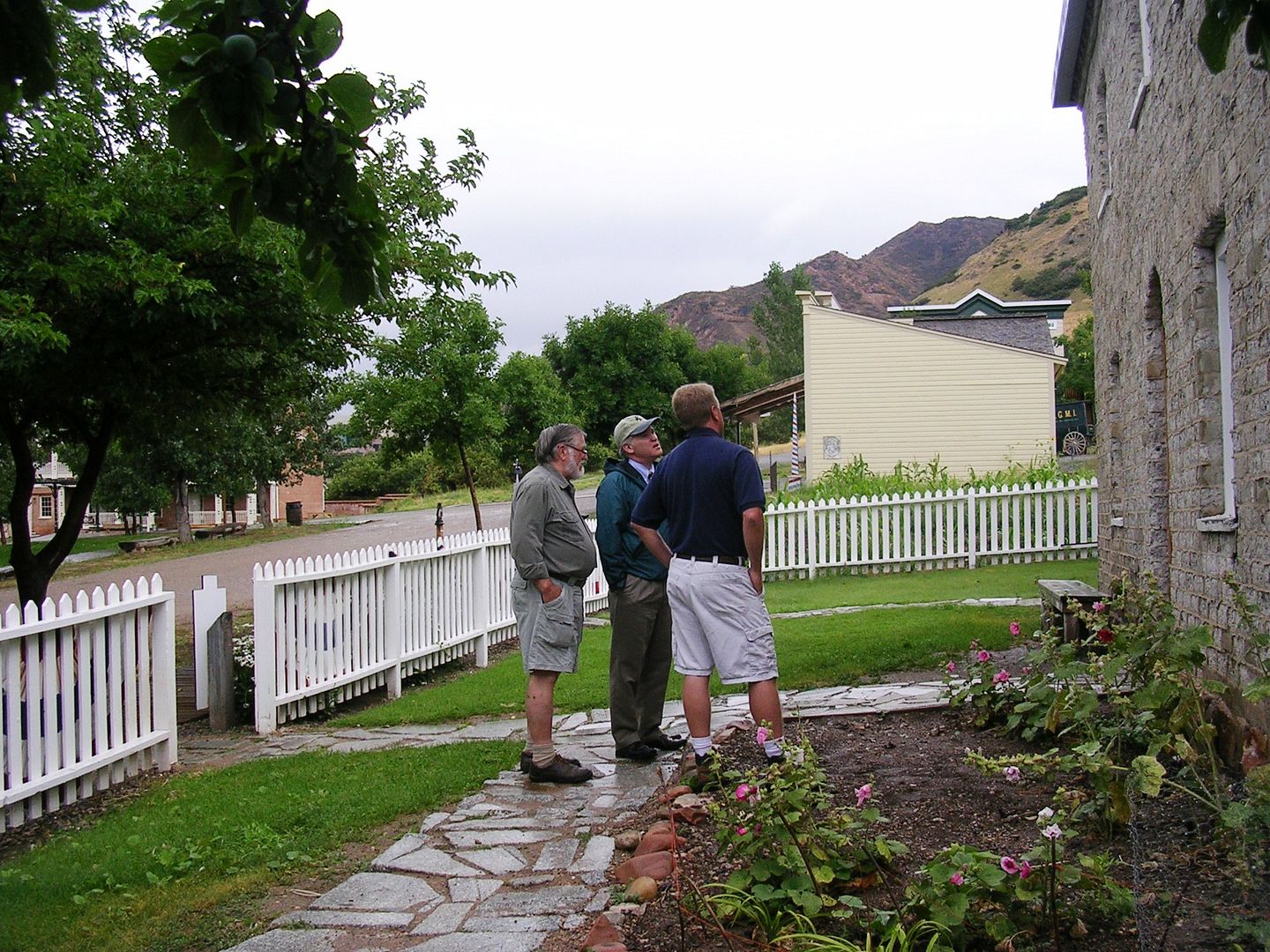 The mason is going to be using traditional materials in a three coat process.  Then after it has cured it will be painted with whitewash.
I will continue to document the progress and will post as more happens.
Stephen