I covered making Charcoal here and briefly mentioned the pounce wheel and pounce bag.  I covered it more depth in Shellac, Linseed Oil, & Paint – Traditional 19th Century Woodwork Finishes with the following illustration.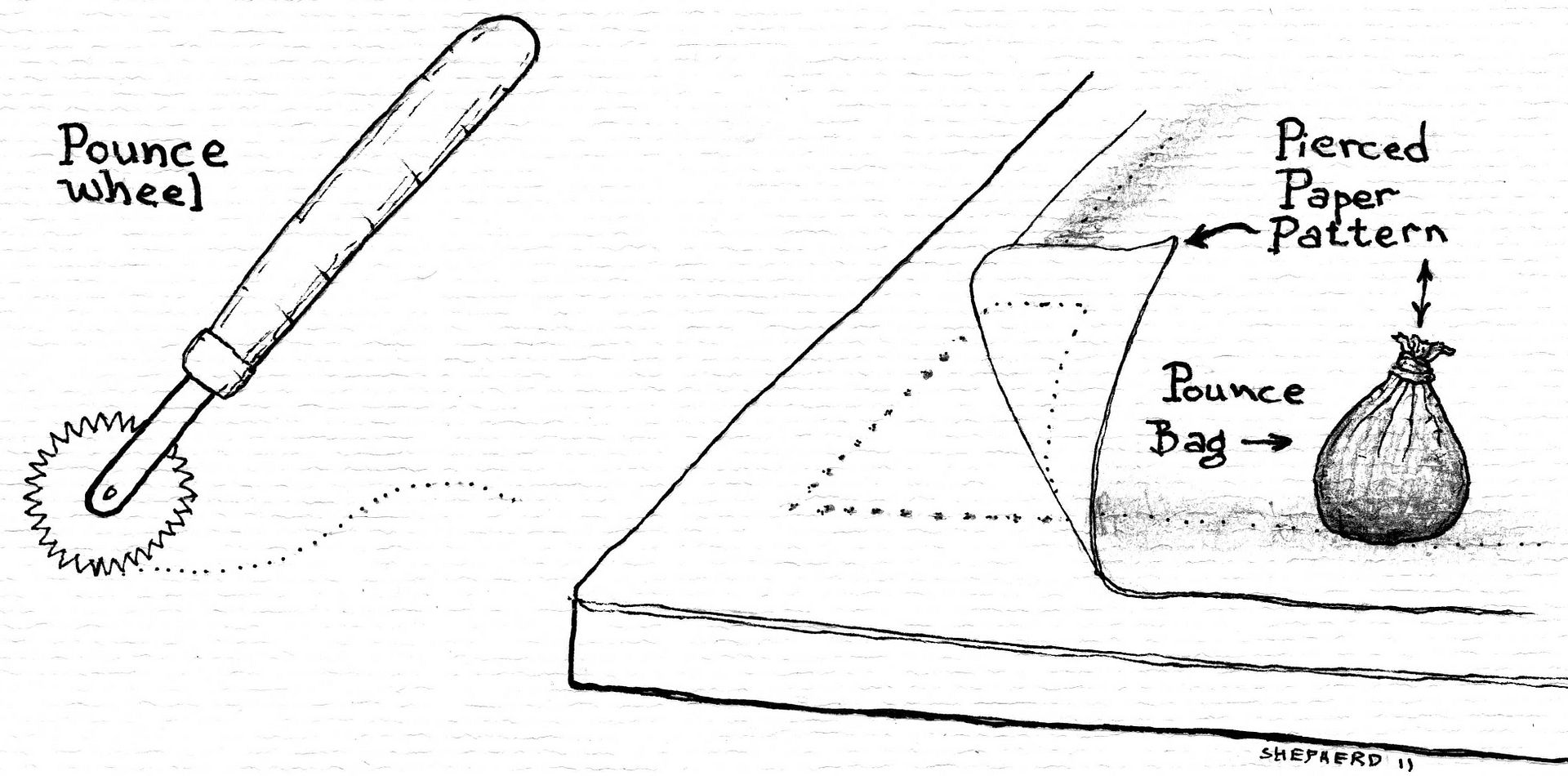 I have several pounce wheels including one that is a perforation cutter illustrated at the bottom of the following photograph.  I use paper of all kinds for patterns, thicker paper for flat work and thin 'fodder' for patterns on curved or carved work.  The thinner paper is more flexible and conforms to uneven surfaces.
This is a pattern for a couple of replacement wings on a spinning wheel flyer.
The pattern is transferred by using a pounce bag full of cork charcoal and worked over the pattern allowing small particles of charcoal to go through the holes and leaves a mark.  If the marks are removed by carving or planing, they can simply be re-done after registering the pattern in its proper location and reapplying the pounce powder.
Simple method, easy to repeat, no holes or marks that may be difficult to remove.  I use chalk for dark colored woods like mahogany, walnut and cherry, etc.  While my wheels are old, they are still available from sewing and fabric supply stores.
Stephen