This is an interesting cradle that I had the opportunity to examine and photograph.  It is made of Walnut with a Pine bottom.  Judging from the hardware I think it was made before 1840.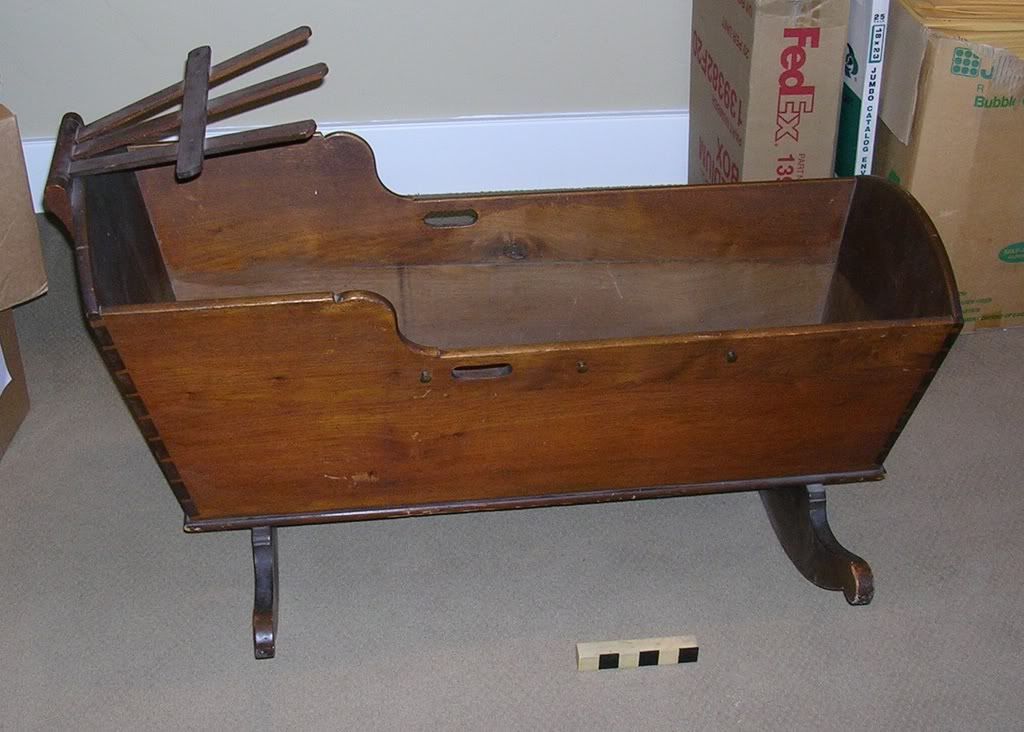 The folding netting trellis is an indication that this piece might have been made in the South.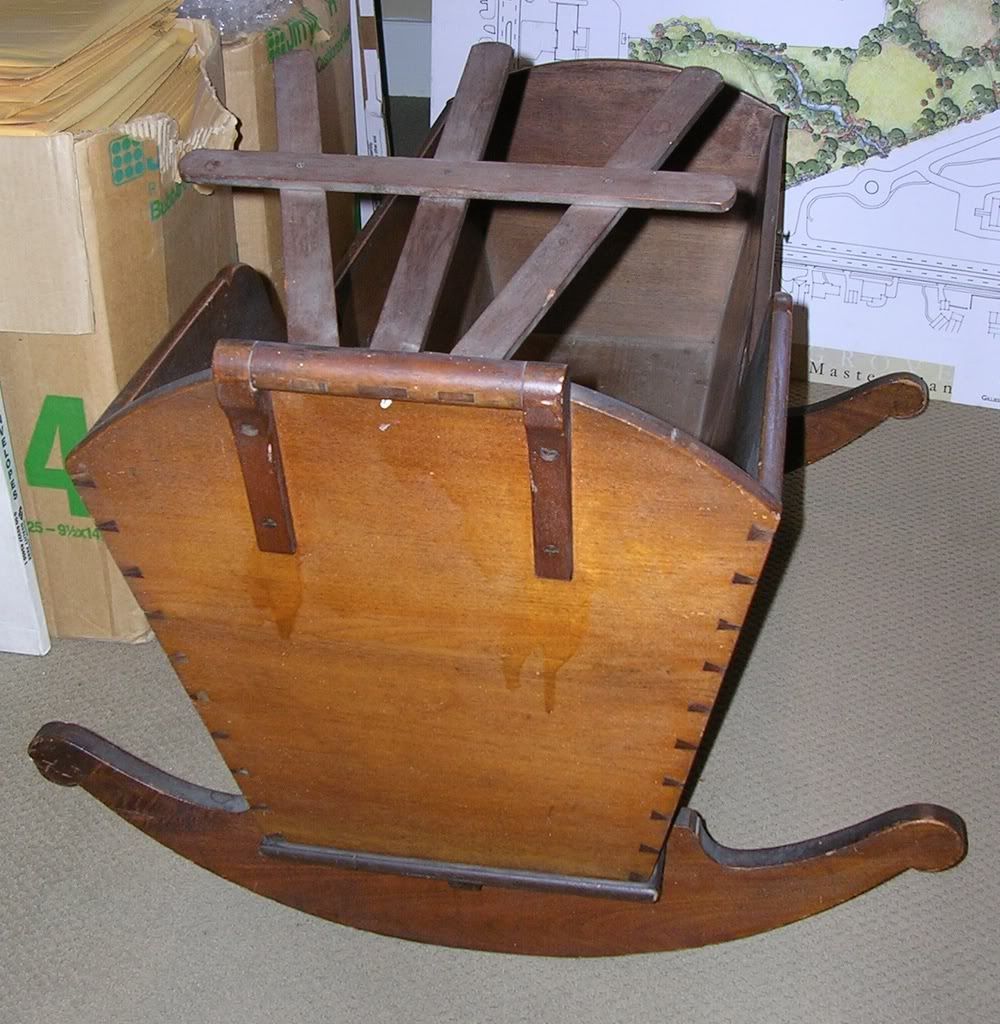 And I don't know what to make of the splotchy shellac job in that it looks like it might have been added later.  It doesn't look like it was ever refinished.
The netting trellis is nicely made and folds back out of the way on a wooden hinge.  A few of the dovetails have kerfs that go beyond the base line.  More on the inside than the outside.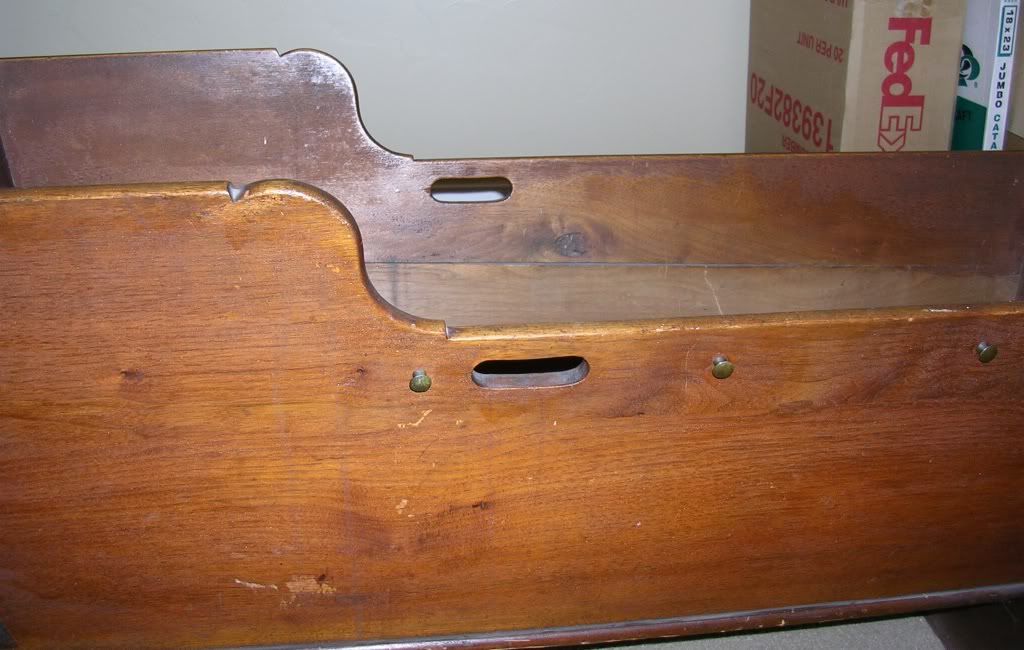 The brass knobs on the side of this cabinet were used for cordage to tie the child into the cradle.  This and the netting trellis make this type of cradle not pass modern safety standards.  Modern safety standards do not allow for any projections that can catch clothing if the child falls from the cradle.
Intentional drainage/ventilation holes plus one extra loose knot in the pine bottom.  Note that there isn't any finish on the inside bottom.  This piece may have never had a finish?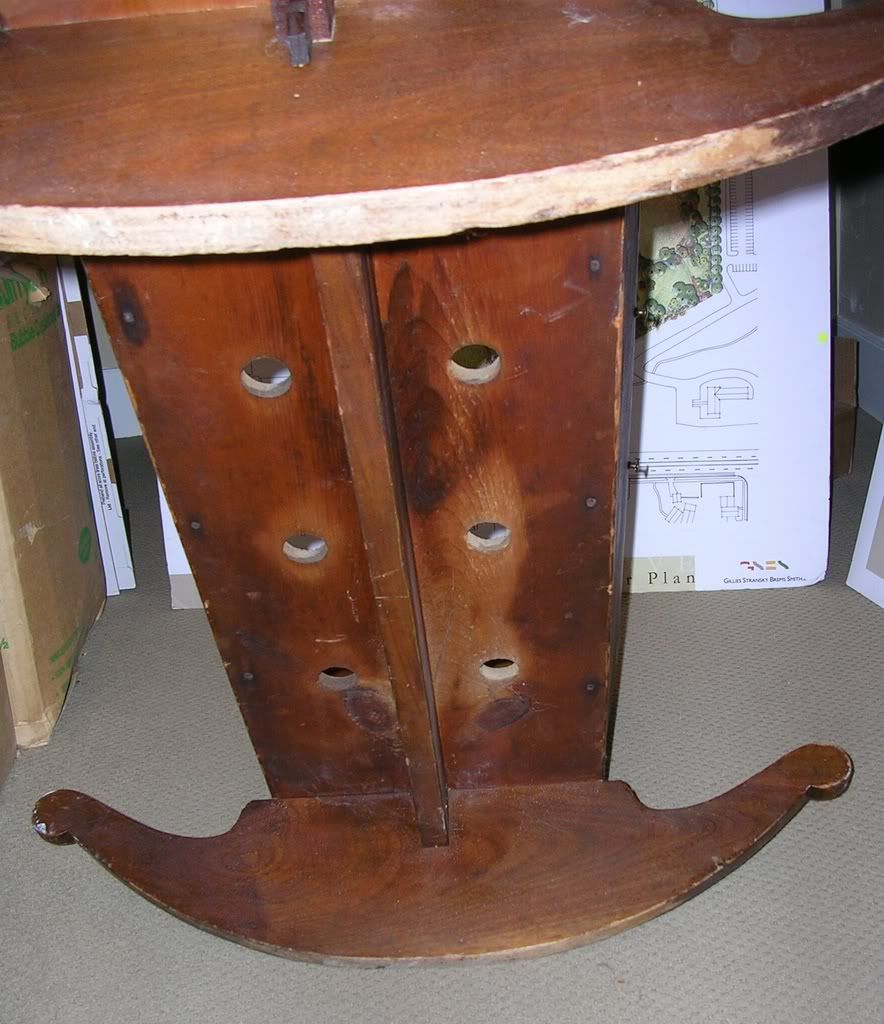 The underside of the cradle clearly shows that it was used.  The nails are square cut iron securing the bottom to the sides.  The rockers are held to the cradle with Screws.
The tusk tenon on the end of the stretcher that secures and squares the rockers is held with a captive wedge.  The rockers are attached to the bottom after they are secured with wedges.
And of course if the rockers are made of walnut it will not creep or walk as it is being rocked.
Stephen