Well, this move has been a real eye-opener.  I did not realize just how much stuff I had accumulated.  Now a lot of this stuff is interesting, but not really necessary in a shop.  I also realized that I have just too many tools.  Now that is something you probably won't hear from another woodworker.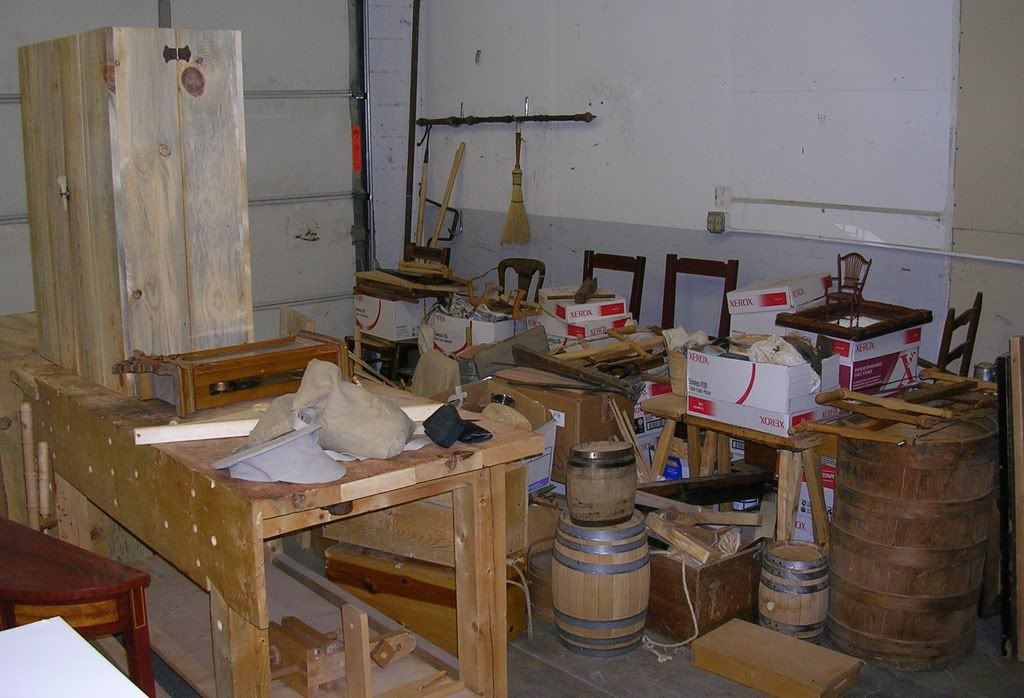 Here is what it looked like after two truck loads.  There is still one more partial load, a large secretary, a couple of chairs and some miscellaneous stuff.  I spent a day starting to arrange and unpack all of my carefully packed crap fine tools.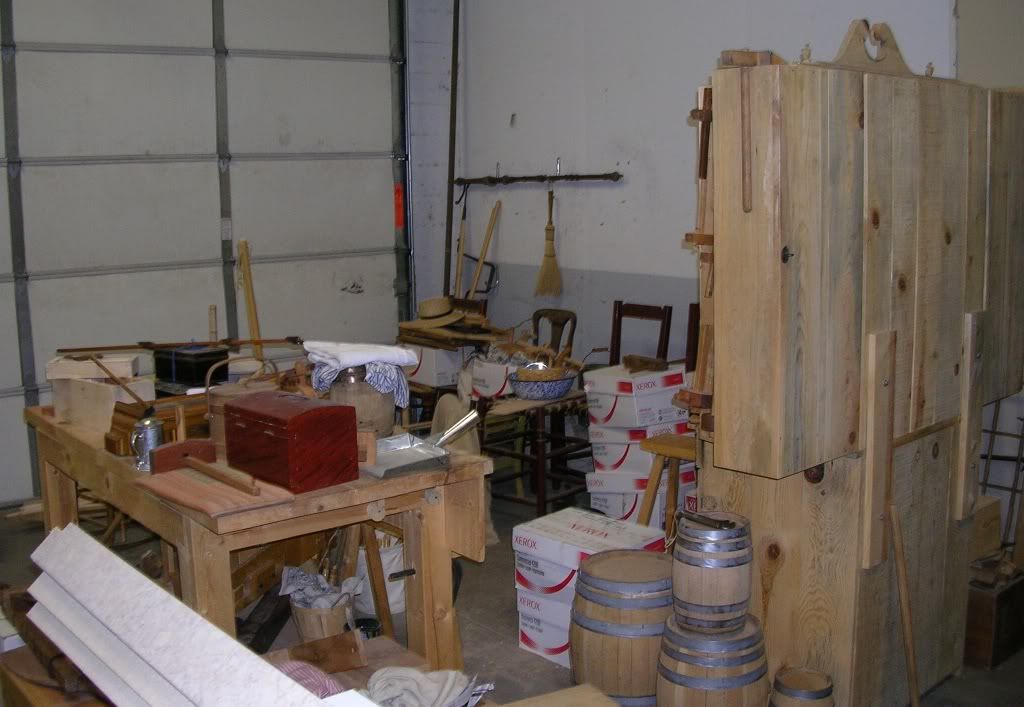 Here is what it looked like after spending a half a day organizing, unpacking and taking inventory of my tools and other things.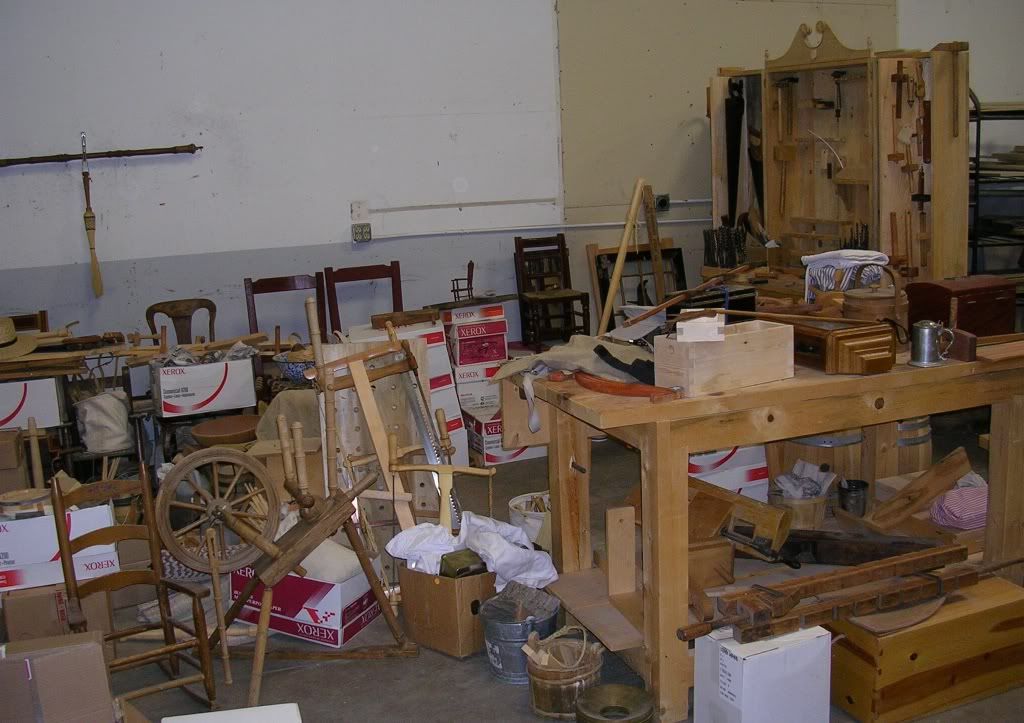 If you will notice on the corner of my tool cabinet is a tool holder full of twist auger bits.  These are some of the 50 odd extra drill bits, all are double twist (Jennings pattern), cleaned and sharpened.  I have reduced my collection to what I actually use, one complete set from 3/16″ to 1″, with a couple of doubles on some that I use a lot.
And while it looks like a nasty mess right now, I will continue to unpack and set up a traditional shop, loosely based on historic probate records from the mid nineteenth century, nothing more.  I am reducing my collection to the minimum.  So what has come over me?
Not sure, but I think having all of this stuff can be a distraction from getting work done, too many interesting things to get me off on a tangent.  I also don't really need five 3/4″ twist bits, nor 4 dovetail saws, nor 6 rip saws, nor 8 crosscut saws.  Heresy?  Sacrilege?  No just a lot of nice tools that should be out on the market for people to actually use, instead of collecting dust in my collection.
So as soon as I have everything separated and my kit of tools together I will be offering my extra tools for sale.  I will set up an on-line Gallery and offer the tools for sale individually, properly labeled as to their maker (if known), size and their condition.  I also plan on offering for sale some of the other old stuff I have collected.  I will also have a separate section of wooden objects (furniture, kitchen utensils, tools, &c) that I have made.
Stephen