This is an interesting artifact I picked up at a local swap meet.  I think I paid $25.00, they were asking more but I would pay their asking price.  When I first saw it it was behind some stuff and I thought it was shorter.  Finding a shipping container this old was quite fortunate as most of them were used up and eventually burned.
It is made of Chestnut cut in thin sheets and banded and clinch nailed together.  The bands have thin sheet iron on the ends.  It is about 30″ tall.
There is writing on the bottom in packing box script, done with paint and brush, showing the initials and destination.  The barrel is about 18″ in diameter.
It contains MOKASHA Coffee.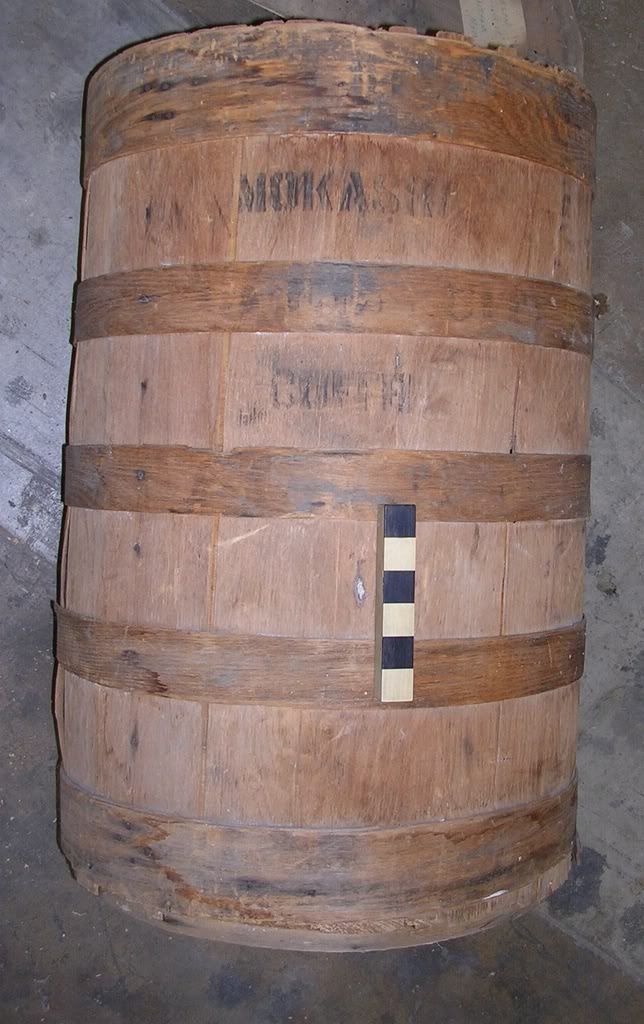 Here is a close-up of the product label.  There is a stencil on the barrel band '__________ CITY'?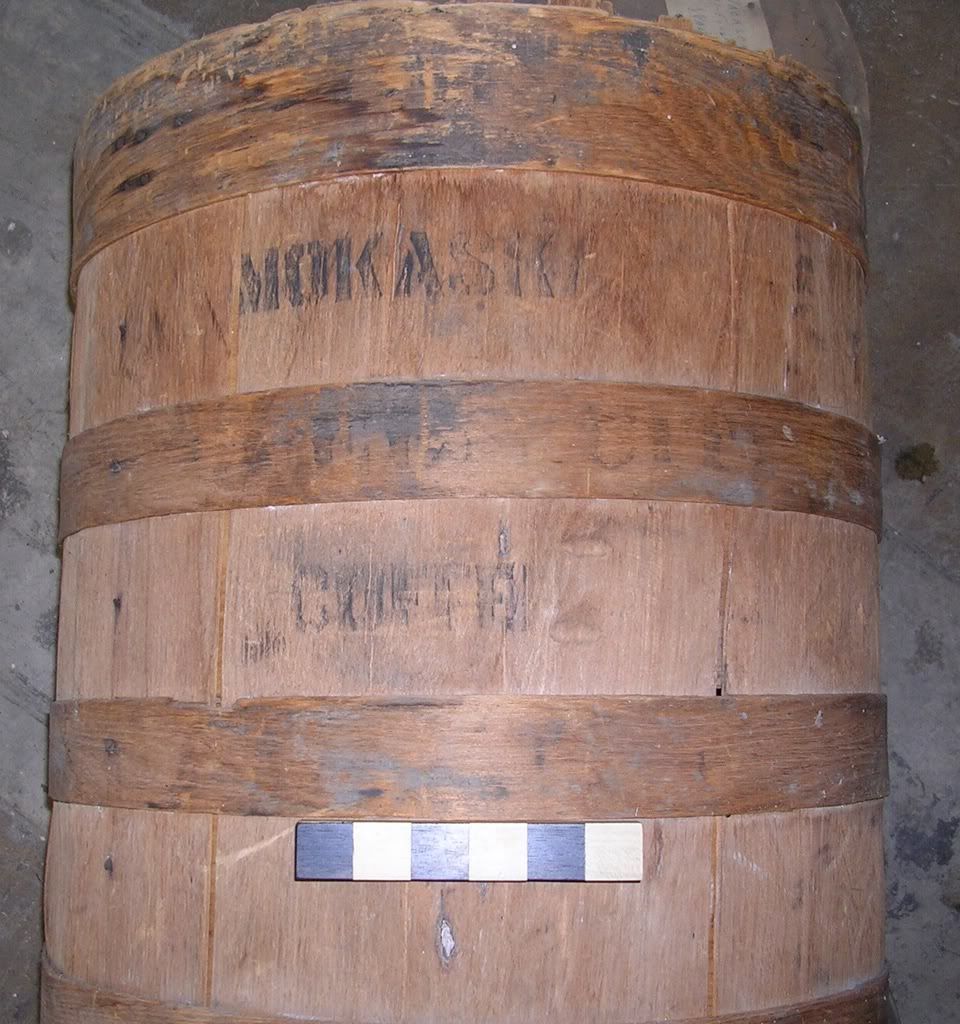 This is the top of the barrel, tongue and groove with a batten on the back, all nailed with square cut nails and sprigs.  There are power planer marks on this piece so it is mid nineteenth century.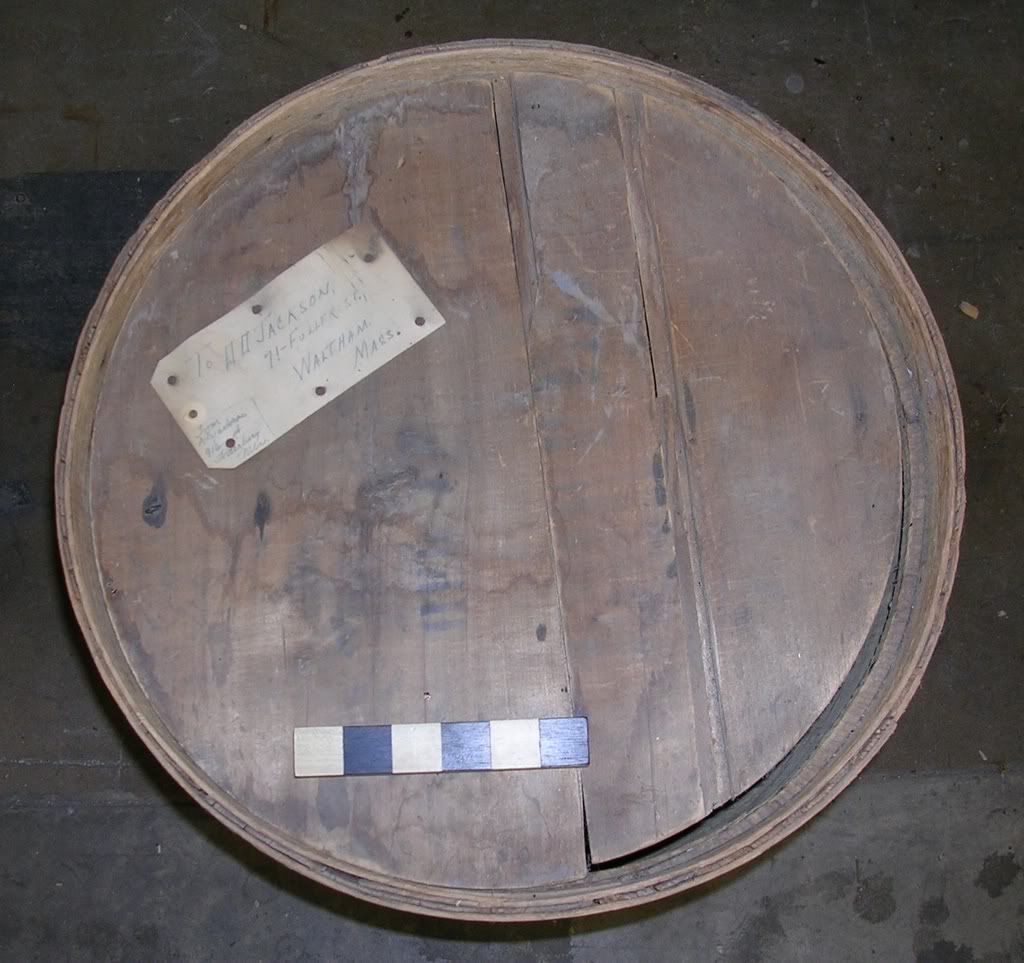 This is an additional label on top of the barrel.  I wonder if Mr. Jackson is missing some coffee?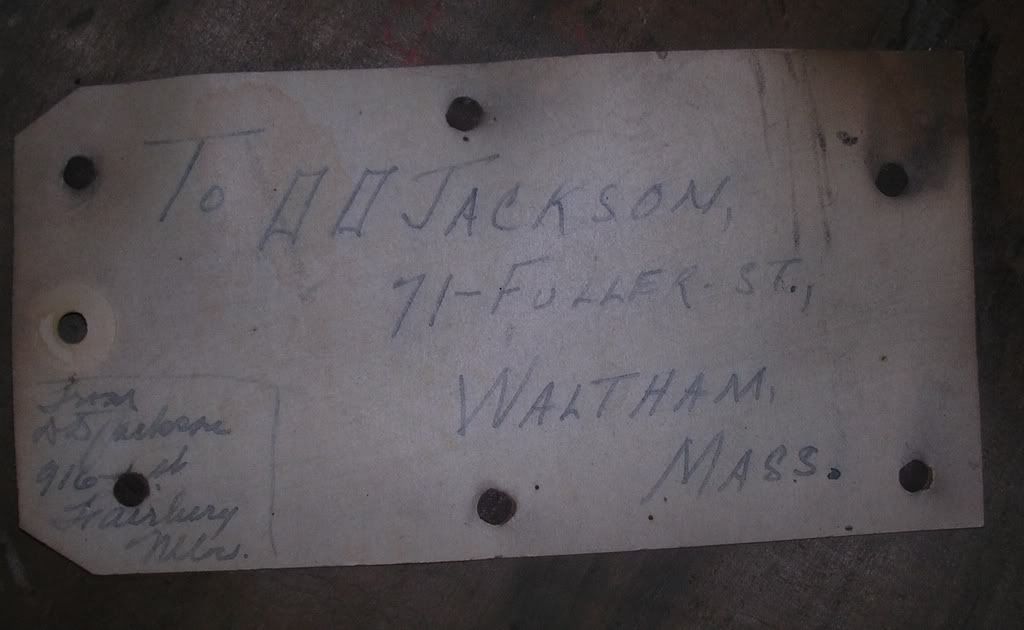 This is an interesting piece, there is a bit of damage to the bottom which should be easy to repair and the head needs some attention, but all in all a very interesting bit of period packing material that didn't get thrown away or burned.
 So this barrel contains: 4.4 Cubic Feet, or about 3 and a half bushels. (I had help with the math, thanks Mr. P.)  I think modern coffee bean bags are between 150 to 180 pounds each.  Of course this barrel would have contained green beans (they are actually berries) as they store and transport better than roasted coffee.  Also green beans are smaller than roasted beans so they would take up less space.
Stephen