Back to the restoration of the aforementioned Spinning Wheel, the last part to replace is the 'original' whorl which was a replacement and did not allow the bobbin to operate properly.  After determining that the replacement needed to be replaced, I drew an outline from the whorl, tweaked the design to get a better line.
So I put the wood in the vise picked up my bow saw, put tension on the blade and gave it a whirl.
The waste piece that came out of the middle has two notches, I did this in order to split off the excess and start the saw cut in the proper place.  I used a cabinet file (half round) to straighten up any irregularities.  I did lay out both sides of the whorl, as the thin pieces on the ends needed to be sawn from both sides.  I progressed slowly with the cuts to make sure it was on the line.  I didn't want to stress the pieces by excessive shaping after it was cut.  I used a card scraper to smooth all surfaces.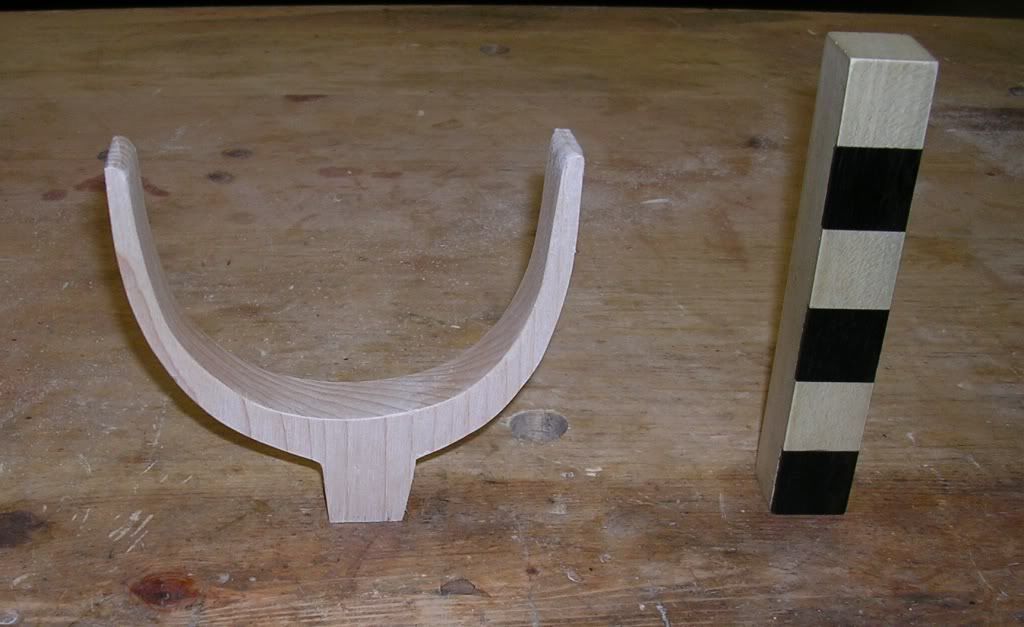 The whorl is not quite finished as the tang on the bottom needs to be shaped round after the spindle is put in place.  I left it big and square for ease of holding when I drill the hole for the metal spindle.  This hole needs to be perfectly centered and absolutely square and straight.  Then it must or should be balanced so that it will not wobble or gyrate as it spins.
Stephen